Wrangler® seeks committed farmers for new jean celebrating regeneratively grown cotton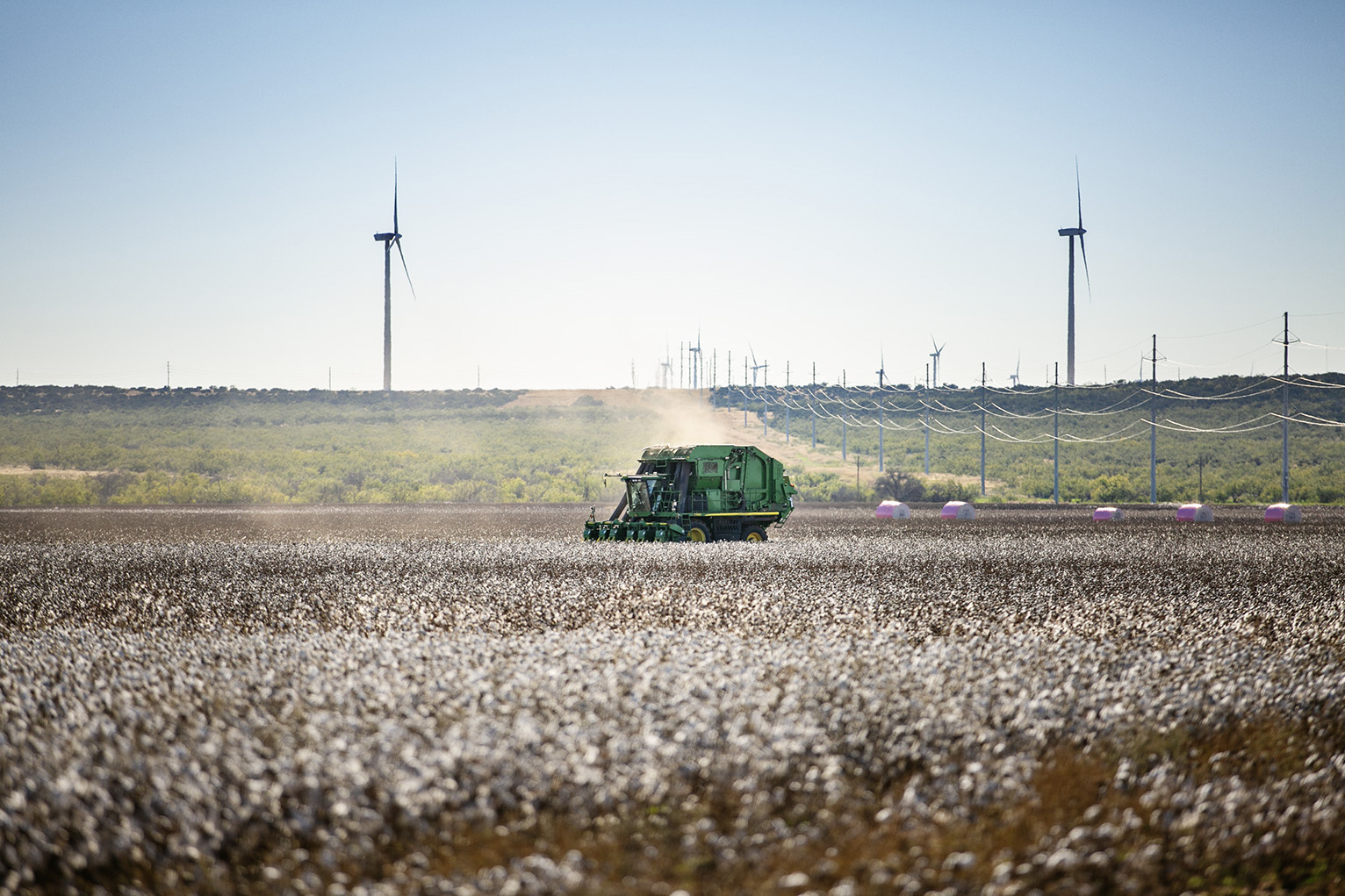 By vast
Published: October 7, 2020
Category: Regenerative Agriculture, The Organic & Non-GMO Report Newsletter
Wrangler jeanswear and casual apparel company recently announced plans for a new jean that celebrates the benefits of regeneratively grown cotton. Global cotton farmers who can demonstrate and document soil-carbon and biodiversity improvements are invited to apply for their cotton to be purchased for a Wrangler Retro® Premium submission as part of The Jeans Redesign project from the Ellen MacArthur Foundation (EMF).
The Jeans Redesign sees over 50 brands embrace the principles of circular economy to ensure positive impacts for the environment, society and the health of those working in its industry. The guidelines, as set out by over 40 denim experts alongside the Foundation, establishes the minimum requirements for the durability, material health, recyclability, and traceability of denim jeans. As defined by the EMF, one of the key principles of circular economy is the regeneration of natural systems. The principle aligns with Wrangler's aim to source 100 percent sustainably grown cotton by 2025.
"A circular economy is symbiotic with regenerative agricultural practices," said Roian Atwood, Senior Director, Global Sustainable Business at Wrangler. "Wrangler is amplifying our commitment with this call to action as we work with farmers to rapidly scale the supply of sustainably-grown cotton. For this project, we're looking for the best of the best."
To be considered for inclusion in the Wrangler Retro Premium "Regenerative Jean" collection, Wrangler is asking any farmer from around the world to submit documented evidence of improved soil health and environmental benefits resulting from their adoption of regenerative agricultural systems. Examples include improvements in soil carbon, soil physical properties, biological properties, and determined benefits to the environment. An external panel chaired by the Soil Health Institute will review farmer submissions for selecting the final candidate. Farmers interested in applying can find more information about the submission process at https://soilhealthinstitute.org/regenerative-cotton/.
Wrangler's commitment doesn't specify whether the cotton grown by the farmers should be genetically modified or non-GMO. But because more than 90% of cotton grown in the United States is GMO, a non-GMO commitment doesn't seem likely.
Source: Wrangler
To view source article, visit:
https://www.businesswire.com/news/home/20200910005691/en/Wrangler%C2%AE-Seeks-Committed-Farmers-for-New-Jean-Celebrating-Regeneratively-Grown-Cotton