Highlights from this month's issue: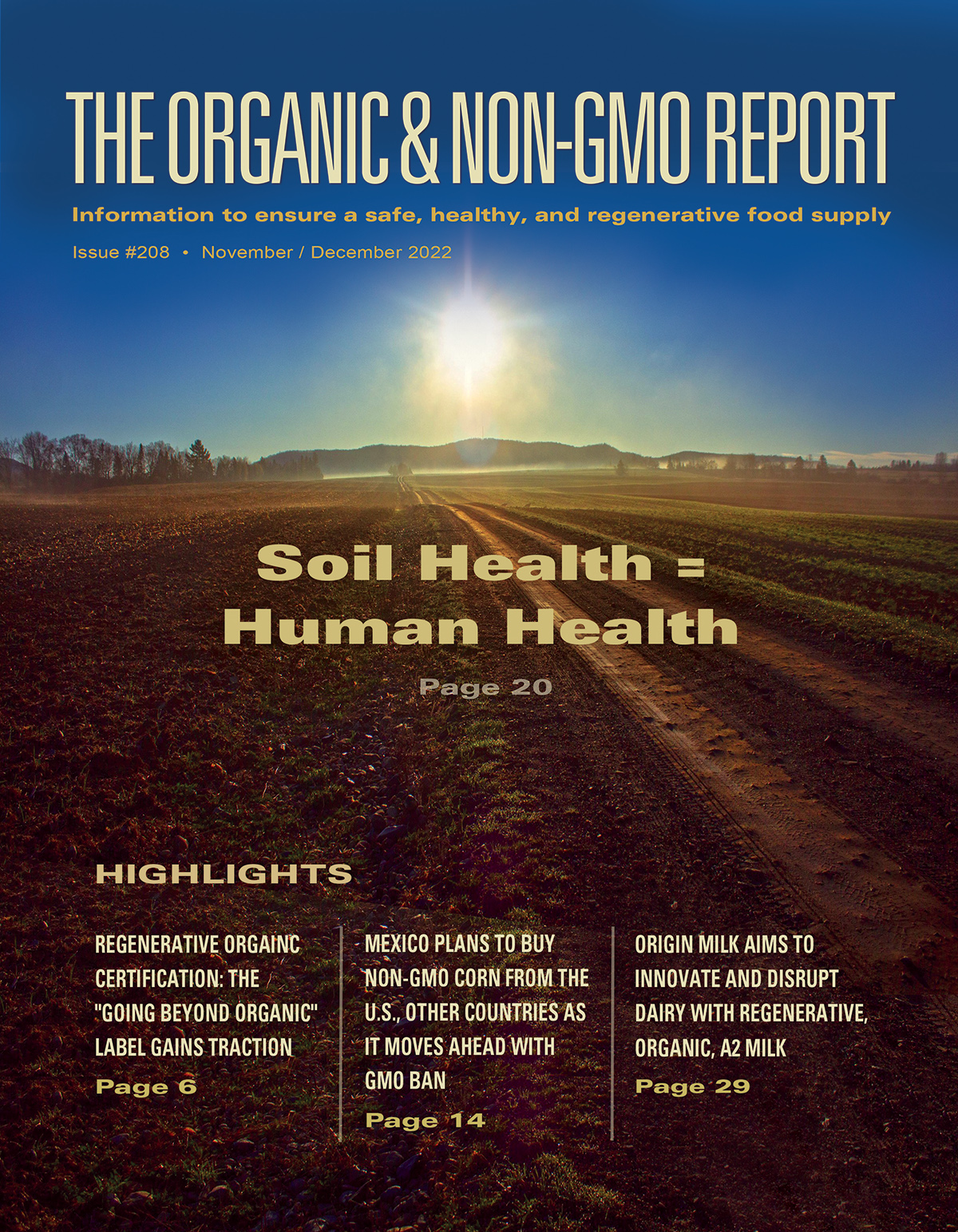 Regenerative Organic Certification gains traction
There's a growing excitement about Regenerative Organic Certification (ROC). A growing number of farms and food companies are getting ROC certified to show their commitment to soil health.
Mexico plans to buy non-GMO corn from the U.S., other countries as it moves ahead with GMO ban
Mexico plans to contract with farmers in the U.S., Argentina, and Brazil to buy non- GMO yellow corn as the country moves closer to its scheduled ban of genetically modified corn in 2024
New book reveals vital link between soil health and human health
In What Your Food Ate: How to Heal Our Land and Reclaim Our Health, geologist David R. Montgomery and biologist Anne Biklé show how the crises of human and planetary health are rooted—literally—in the soil on our farms and ranches, and how we can solve them by changing how we raise our food.
Origin Milk aims to innovate and disrupt dairy with regenerative organic, A2 milk
Innovative dairy company wants to fundamentally change dairy production to a regenerative organic, nutrient-dense, and environmentally- and climate-friendly system.
Organic grain markets continue their search for stability
Organic corn and soybean prices and production are on track to bring more market turmoil over the year ahead.
Get The Organic & Non-GMO Report
---
---