Highlights from this month's issue: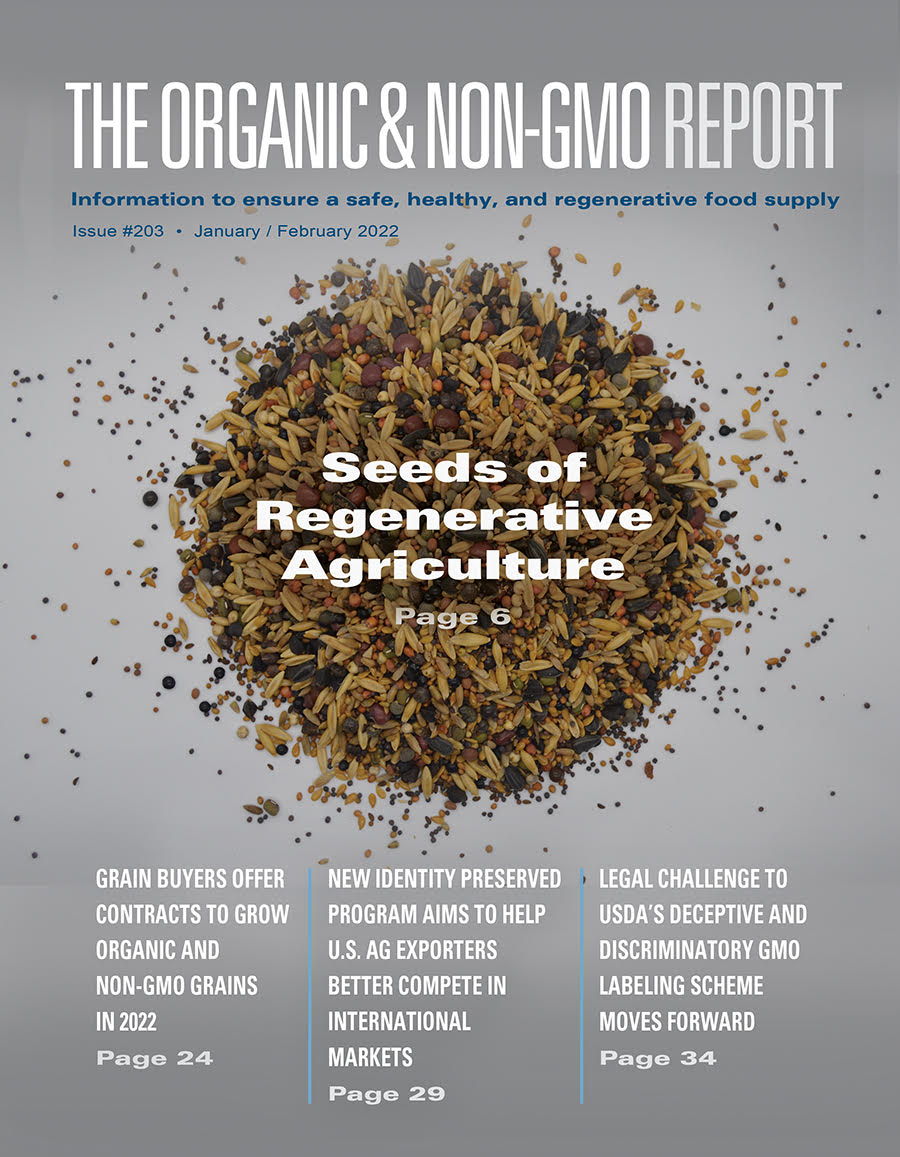 Green Cover Seed leads the charge on cover crop growth
Company's focus on soil health education leads to business success as farmers understand value of cover crops.
Grain buyers offer contracts to grow organic and non-GMO grains in 2022
Our annual list of companies offering contracts to farmers to grow non-GMO and organic grains in 2022.
U.S. Identity Preserved program aims to help ag exporters better compete in international markets
Quality assurance plan benefits U.S. soybean and specialty grain markets, provides assurance to global food manufacturers
BASS Hybrids' non-GMO corn seed is making waves in the U.S. Corn Belt—and Kazakhstan
In the search for crops that are resilient, high-yielding, and sustainable, Ed Baumgartner, president of BASS Hybrids, has found a niche producing non-GMO corn seed.
Legal challenge to USDA's deceptive and discriminatory GMO labeling scheme moves forward
Retailers and advocates ask court to strike down "Bioengineered" rules because they discriminate against millions of Americans, exempt most GMO foods, mislead consumers, restrict retailer speech, and violate states' rights.
Get The Organic & Non-GMO Report
---
---