Highlights from this month's issue: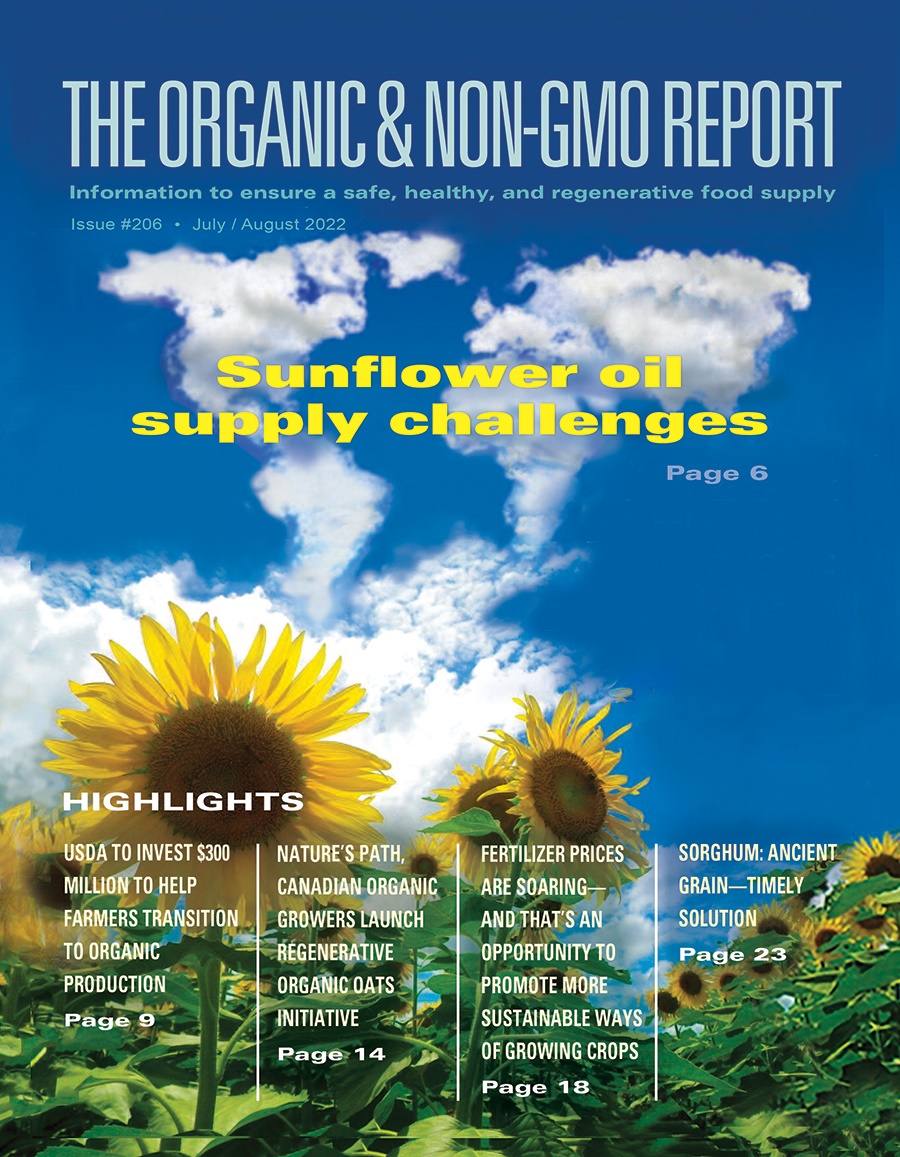 Not so sunny: Global supply of organic and non-GMO sunflower oil "extremely tight" due to Ukraine war
The tight supply situation has had a ripple effect on other food-grade oil markets, as food manufacturers try to source alternatives to sunflower oil.
USDA to invest $300 million to help farmers transition to organic production
Initiative will deliver technical assistance, including farmer-to-farmer mentoring; provide direct support through conservation financial assistance and crop insurance assistance, and support market development projects.
Nature's Path, Canadian Organic Growers launch Regenerative Organic Oats initiative
With growing concerns about—and several confirmed incidents of—fraud in the organic industry, building consumer trust in organics is crucial.
Fertilizer prices are soaring—and that's an opportunity to promote more sustainable ways of growing crops
Now is an opportune time for USDA to offer incentives for adopting biologicals, as well as practices that organic farmers use to replace synthetic fertilizers, such as crop rotation, composting, and raising crops and livestock together.
Sorghum: Ancient grain—timely solution
Nutrient-packed, non-GMO sorghum addresses water, carbon, soil heath, and economic challenges.
Get The Organic & Non-GMO Report
---
---