Here are highlights from this month's issue: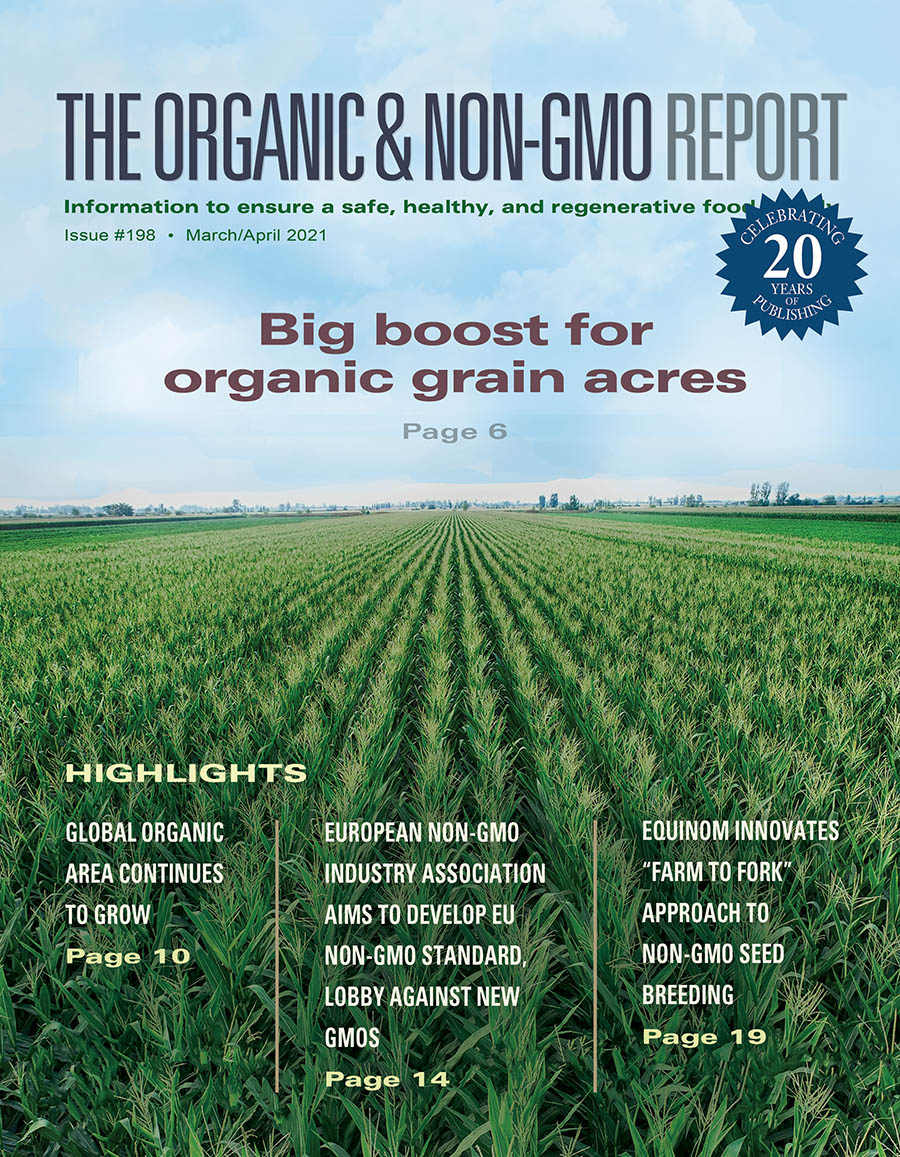 Celebrating our 20th year in publishing!
Bell & Evans, Cargill, and Rodale join forces to transition 50,000 acres to organic
U.S. grain farmers have a new incentive to transition from conventional to organic practices as poultry producer Bell & Evans recently announced a partnership with Cargill and the Rodale Institute to transition 50,000 acres to organic production.
Global organic area continues to grow
According to the latest Research Institute of Organic Agriculture (FiBL) survey on organic agriculture worldwide, organic farmland increased by 2.71 million acres, and organic retail sales continued to grow as of the end of 2019.
European Non-GMO Industry Association aims to develop EU non-GMO standard, lobby against new GMOs
The European Non-GMO Industry Association (ENGA) was recently launched to support and advocate for the interests of companies producing non-GMO food and feed products in Europe.
Equinom innovates "farm to fork" approach to non-GMO seed breeding
An innovative plant-tech company is enhancing plant-based food applications with "smarter" seeds that deliver traits food companies want.
#SmallGrainsBigGains—breaking the corn-soy cycle
Diversifying crop rotations is a key principle of regenerative agriculture. The Ecological Farmers Association of Ontario's Small Grains Program supports farmers who want to diversify their rotations by adding a small grain.
Get The Organic & Non-GMO Report
---
---