Highlights from this month's issue: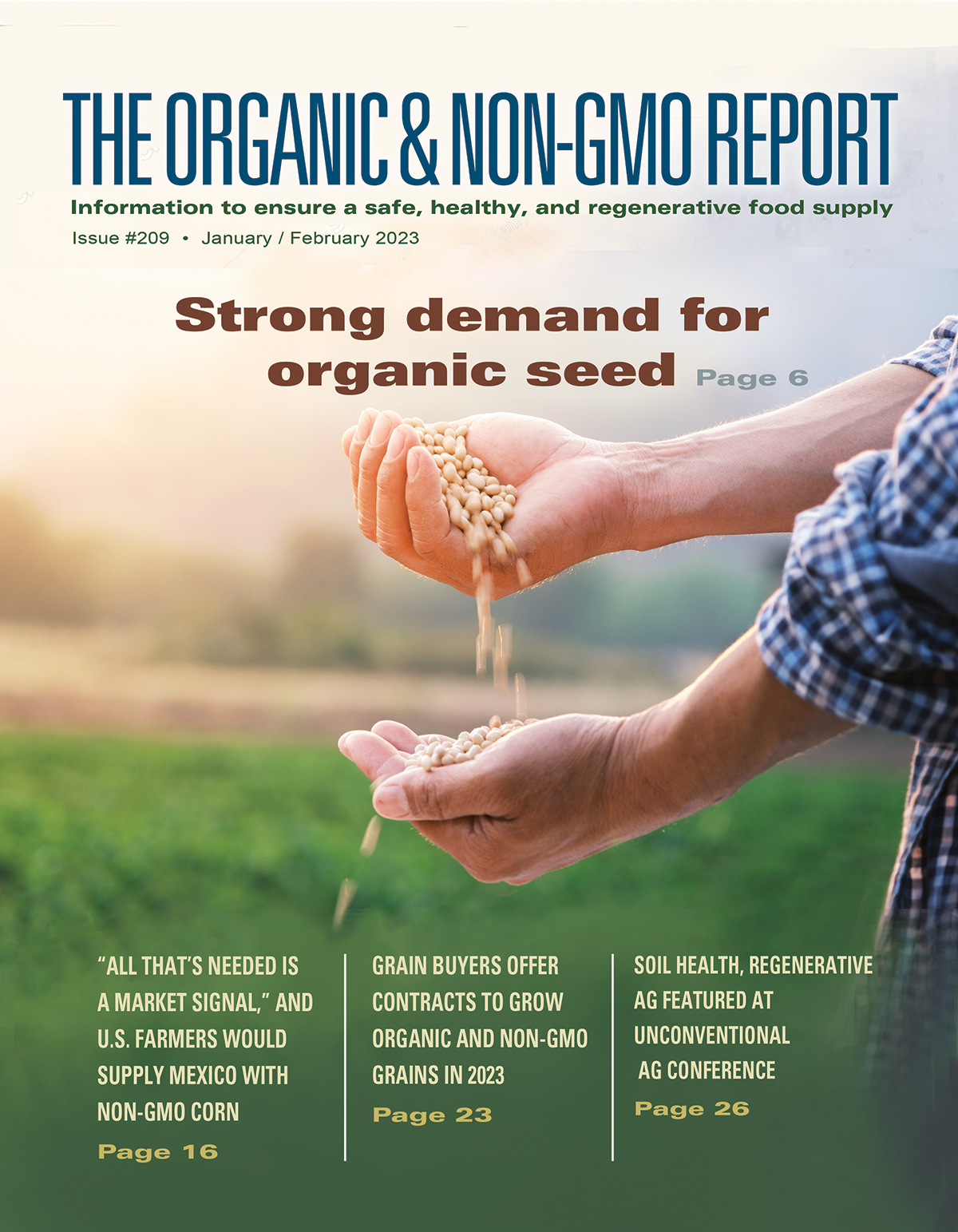 Strong demand seen for organic seed as market matures
Organic seed suppliers see demand for organic seed continuing to grow as more and better organic seed varieties become available and more farmers transition to organic.
"All that's needed is a market signal," and U.S. farmers would supply Mexico with non-GMO corn
U.S. suppliers of non-GMO corn seed are confident that they could supply enough seed to farmers to meet Mexico's demand for non-GMO corn.
Grain buyers offer contracts to grow organic and non-GMO grains in 2023
Grain buyers/suppliers are offering contracts to farmers to grow non-GMO and organic grains in 2023.
Soil health, regenerative ag featured at Unconventional Ag Conference
The importance of soil health and the need for farmers to work together and not criticize each other's practices were key takeaways from educational sessions at the Unconventional Ag Conference.
Organic wheat market walks the high wire into 2023
Three consecutive short crops have left supplies strained, and at the mercy of weather and consumer demand.
Get The Organic & Non-GMO Report
---
---