Wonder Bread now builds strong bodies the non-GMO way
Published: April 1, 2020
Category: Non-GMO News, The Organic & Non-GMO Report Newsletter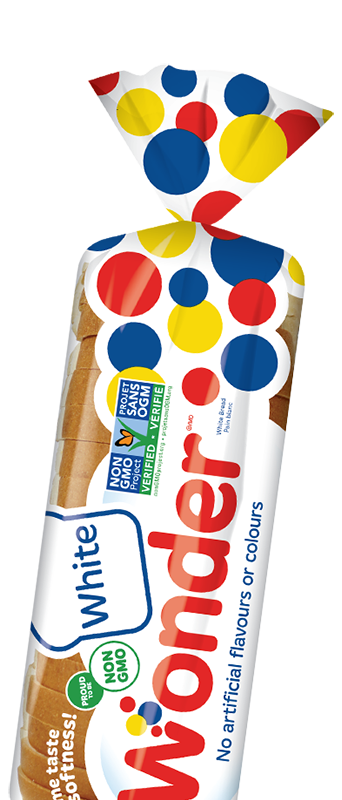 The iconic Wonder Bread brand has become the first mainstream sliced bread brand to become Non-GMO Project Verified. Wonder Bread, with its famous slogan "Builds strong bodies 12 ways," can now add non-GMO verification to the list.
Sonia Bongiorno, senior manager of marketing brand build at Weston Foods, says that in addition to the importance of transparency in food, consumers see non-GMO products as "a better choice" for their families.
"Parents want to make good choices when choosing what to feed their kids and feel good that their kids like what they are eating," Bongiorno says, referring to the consumer insight behind the decision to verify its products as non-GMO.
The Non-GMO Project verification not only aims to maintain Wonder Bread's status as a leader in the category but also spur growth by introducing products that address families' health concerns while shopping.
Non-GMO Wonder Bread is being promoted with a 30-second television commercial in Canada.
Source: Strategy
To view source article, visit:
https://strategyonline.ca/2020/02/25/wonder-bread-launches-non-gmo-products-with-candid-creative/