When dicamba drift hits home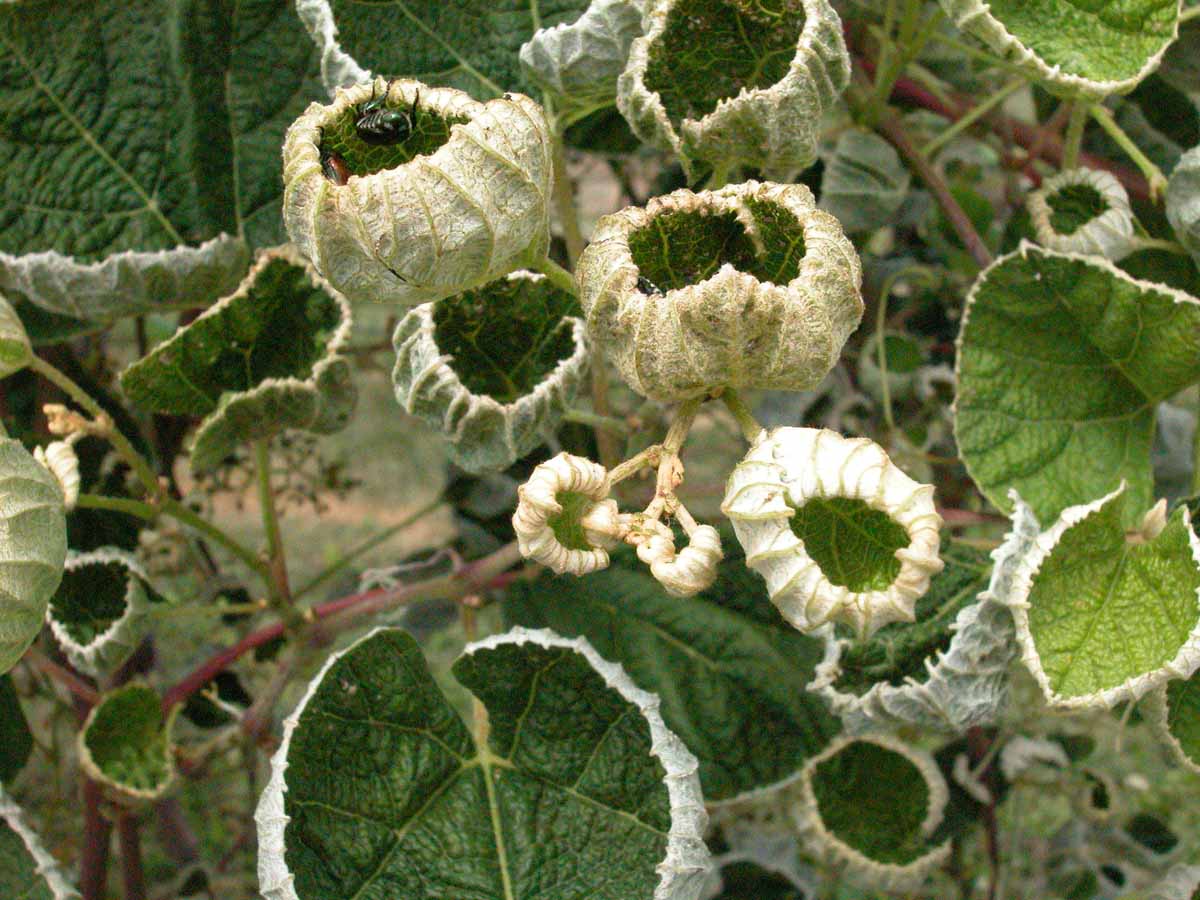 Dicamba herbicide damage generates losses, polarizes communities
By vast
Published: October 4, 2018
Category: Dicamba Disaster, The Organic & Non-GMO Report Newsletter
The herbicide dicamba has caused widespread damage to non-GMO soybeans in the last few years, but what happens when the harm shifts to homeowners' yards, nurseries, and specialty crops? Financial losses and deteriorating neighbor relations are the latest casualties. As growers continue to face risk over which they have no control, with no compensation, some are considering giving up farming altogether.
State agriculture and natural resources departments are tossing the blame like a hot potato—while applicators, if using off-label, can be fined but aren't responsible for compensating victims. With 40 million acres of dicamba-tolerant soybeans planted this year, "This is giving all of agriculture a black eye," said Purdue weed scientist Bill Johnson.
John Seward of Little Shire Farm in South Dakota lost $11,000 in unharvested crops, destroyed seed, and loss of CSA crop shares. Nationwide Mutual, his neighbor's insurance, said its client was not liable for damages. Next season Seward was hit again by a cocktail of various herbicides.
An Illinois senior homeowner has spent $10,000 to repair damage to her trees—and is upset by her neighbor's lack of concern. Mike Hayes, who operates Blue Bank Resort in Tennessee, lost the resort garden; he's been "dicamba-hit" eight times. When Becky Thomas' 90-acre nursery in Illinois was hit by 2,4-D, she recovered only one-fourth of her losses.
Seward blames state agencies, reluctant scientists, and farmers—but mostly the agrochemical industry.
Despite the undeniable volatility which Monsanto downplays, farmers insist they need the technology.
Source: DTN/The Progressive Farmer
To view full article, visit:
https://www.dtnpf.com/agriculture/web/ag/news/crops/article/2018/07/20/dicamba-moves-beyond-bean-fields-eye