The Non-GMO Project asks: What's YOUR butterfly effect?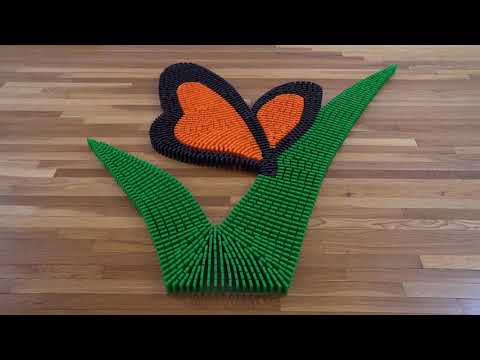 By vast
Published: June 2, 2020
Category: Non-GMO News, The Organic & Non-GMO Report Newsletter
The Non-GMO Project launched a 12-month awareness campaign built on a collaborative art project. Working with renowned domino artist Lily Hevesh (see YouTube handle "Hevesh5"), Children of the Setting Sun Productions, Rad Power Bikes, and more than 1 million Facebook followers, #BeTheButterfly celebrates all the small choices humans can make to affect positive change in our world—together. 
"We recognize that our work to build a non-GMO food system… is just a small piece of a much broader collaboration," said Megan Westgate, Executive Director of the Non-GMO Project. "[It's] possible to make big changes through small but important choices, [including] the food we buy and what we give back."
A 90-second video features a colorful sculpture and "domino fall" celebrating connections between small, individual actions and the greater whole. Narrated by Native American artist Chenoa Egawa with music by Children of the Setting Sun Productions, the video illustrates a "world of connections, woven together with infinite dexterity." Industrial agriculture is presented as breaking these connections through reliance on GMOs, toxic chemicals, and monocultures.
Sharing a #BeTheButterfly story allows followers to win prizes, including a state-of-the-art electric bike from Rad Power Bikes of Seattle.
Source: Non-GMO Project
To view full article, visit:
https://www.prnewswire.com/news-releases/the-non-gmo-project-asks-whats-your-butterfly-effect-301057373.html