Springer Mountain Farms introduces new "PLUS" line of Non-GMO Project Verified chicken products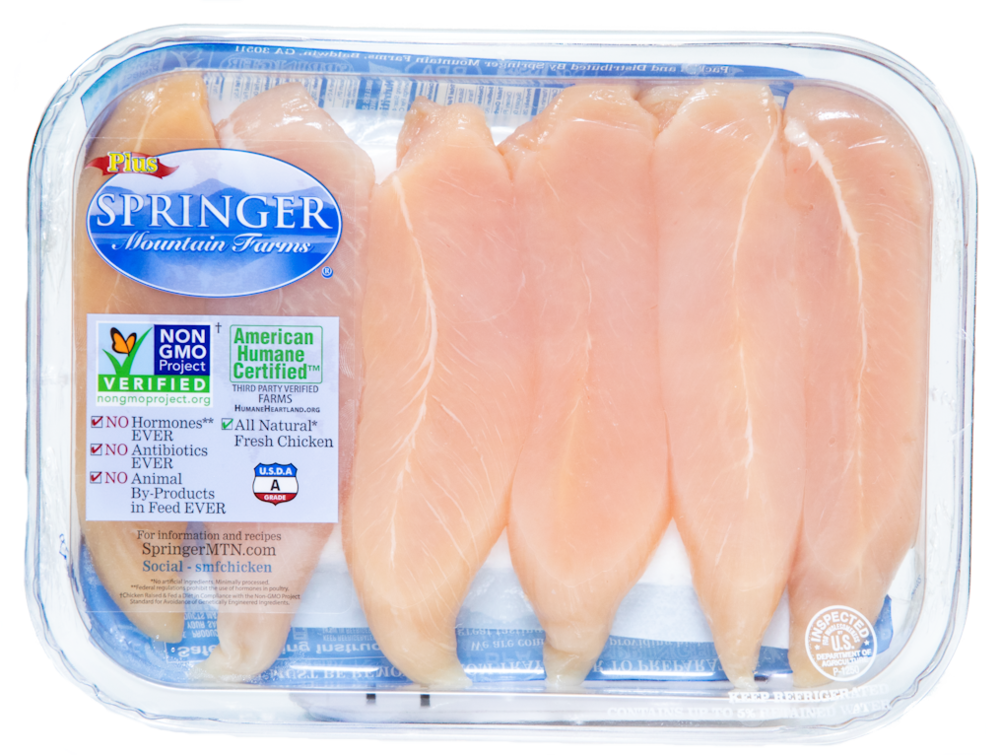 By vast
Published: April 5, 2019
Category: Non-GMO Trend, The Organic & Non-GMO Report Newsletter
Springer Mountain Farms recently introduced its new PLUS line of chicken products that will carry the Non-GMO Project Verified seal.
"Consumer awareness of GMOs has seen overwhelming growth and resulted in an increased demand for cleaner, more transparent food sources, like non-GMO foods," said Gus Arrendale, president of Springer Mountain Farms. "That's why we have worked to develop the Springer Mountain Farms PLUS line of products… all the same great attributes of our original PURESpringer Mountain Farms product line PLUS feed that is made from coveted 100% American-grown, Non-GMO Project Verified ingredients."
Springer Mountain Farms PLUS chickens are raised on family farms with no antibiotics, hormones, steroids, or animal by-products ever and are certified by the American Humane Association. They are fed a high quality diet of 100 percent American-grown, pesticide-free, Non-GMO Project Verified ingredients.
To develop the supply chain for non-GMO feed, Springer Mountain Farms worked directly with individual farmers, according to Dale Faunce, director of marketing. Faunce told FoodNavigator USA there has been buy-in from feed producers, especially those growing corn.
"The reaction from them has been absolutely positive," Faunce said.
Faunce also said Springer Mountain Farms will be 100 percent non-GMO in 2020.
Sources: Food Dive, FeedNavigator
To view full articles, visit:
https://www.fooddive.com/news/why-are-chicken-producers-pursuing-non-gmo-project-verification/546907/
https://www.feednavigator.com/Article/2019/02/04/US-poultry-producer-turns-to-non-GMO-feed