PBS article reconsidered—how regenerative and organic agriculture sustain the earth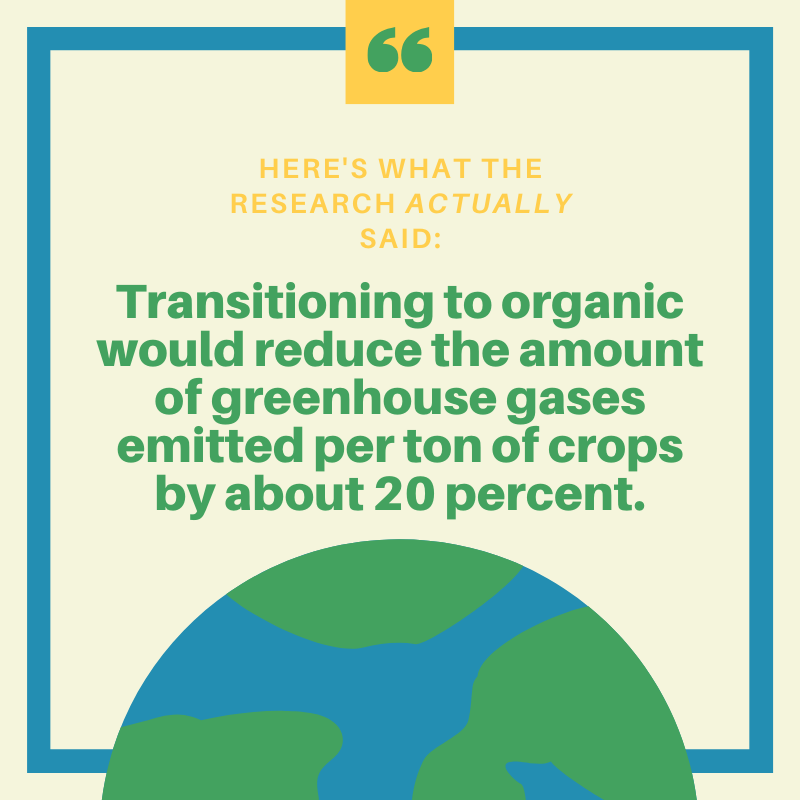 By vast
Published: November 25, 2019
Category: Organic News, The Organic & Non-GMO Report Newsletter
General Mills has recently invested heavily in regenerative agriculture. The company wants to protect natural resources and farming communities, whether organic or conventional—while producing quality ingredients for products such as Annie's, Cheerios, and Cascadian Farm items.
An October article from PBS suggested organic farming could worsen global warming, and General Mills' Shauna Sadowski, head of sustainability at its Natural & Organic Operating Unit, wrote a lengthy response highlighting the lack of a "holistic lens" into the food system.
PBS cites an article implying that shifting to organic food production would result in increased greenhouse gas emissions—because organic's lower crop yields would necessitate increased conventional production elsewhere. Regenerative agriculture, it says, could decrease greenhouse gas emissions.
The picture is not that simple: many organic farmers already use regenerative practices. Organic and non-organic farmers can practice the five key principles: minimize soil disturbance, maximize diversity, cover the soil, keep living roots in the ground year-round, and integrate livestock. The PBS article neglects to mention, Sadowski says, that transitioning to organic would result in 20 percent lower emissions per ton of crop, compared with conventional, from eliminating fossil fuel inputs.
Second, she adds, organic can generate myriad ecological benefits beyond yield numbers—clear water, healthy soil, and abundant wildlife. Third, since one-third of food produced globally is wasted, recovering supply could help feed a growing population. Lastly, the article's predictions are based on models, not actual outcomes.
Source: Food Dive
To view source article, visit:
https://www.fooddive.com/news/how-regenerative-agriculture-and-organic-farming-helps-the-earth/565970/