Organic associations name new leaders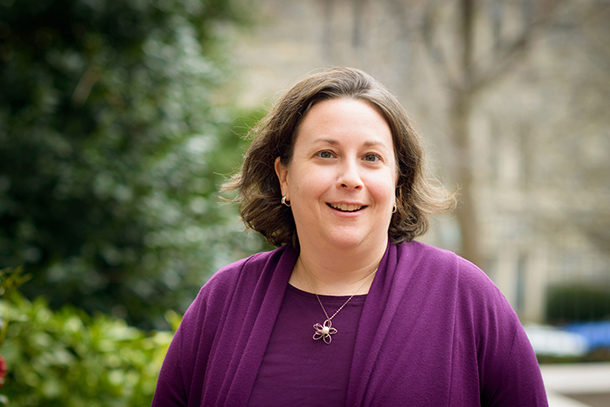 By vast
Published: January 28, 2020
Category: Organic News, The Organic & Non-GMO Report Newsletter
Midwest Organic & Sustainable Education Service (MOSES) recently named a new director, Lauren Langworthy, while the Organic Farming Association hired a new policy director, Patty Lovera.
Langworthy, who is a sheep and cattle farmer, has been promoted to executive director of MOSES, the Midwest Organic & Sustainable Education Service that hosts the U.S.'s largest organic and sustainable agriculture conference.
As program director, Langworthy has overseen the MOSES Organic Farming Conference, which will take place Feb. 27-29, 2020, in La Crosse, Wisconsin. A former organic vegetable grower, she is active in organizing farmers; MOSES provides year-round farmer-to-farmer support through programs, publications, and the Organic Answer Line (888-90-MOSES).
"The board recognized the need to reinvigorate and refocus efforts to meet the needs of a new generation of farmers," said David Perkins, MOSES board president. "Lauren is part of the new generation."
Organic Farmers Association, the nation's unified voice for certified organic farmers sponsored by the nonprofit Rodale Institute, has named Patty Lovera as its new Policy Director.
Lovera brings an impressive background in grassroots organizing on farm and food issues and lobbying in Washington, D.C., as well as extensive knowledge of organic farming topics. Previously, she helped start and grow Food & Water Watch (FWW), serving as their Food and Water Program Director for 14 years. In this role, she represented FWW in the National Organic Coalition.
"I am looking forward to working directly with organic farmers from across the nation and supporting a strong voice for organic farmer issues in Washington, D.C.," said Lovera. "Working directly with farmers has always been a passion of mine. I am eager to continue working to build a strong organic farmer movement with Organic Farmers Association."
Sources: MOSES Organic, Capital Press
To view source articles, visit:
https://mosesorganic.org/wp-content/uploads/2019/12/Langworthy-chosen-to-lead-MOSES.pdf
https://www.capitalpress.com/sponsored/organic-farmers-association-hires-new-policy-director/article_29c9e514-3303-11ea-90a4-536eebbde3a7.html