Nineteen major companies join forces to step up regenerative farming practices and protect biodiversity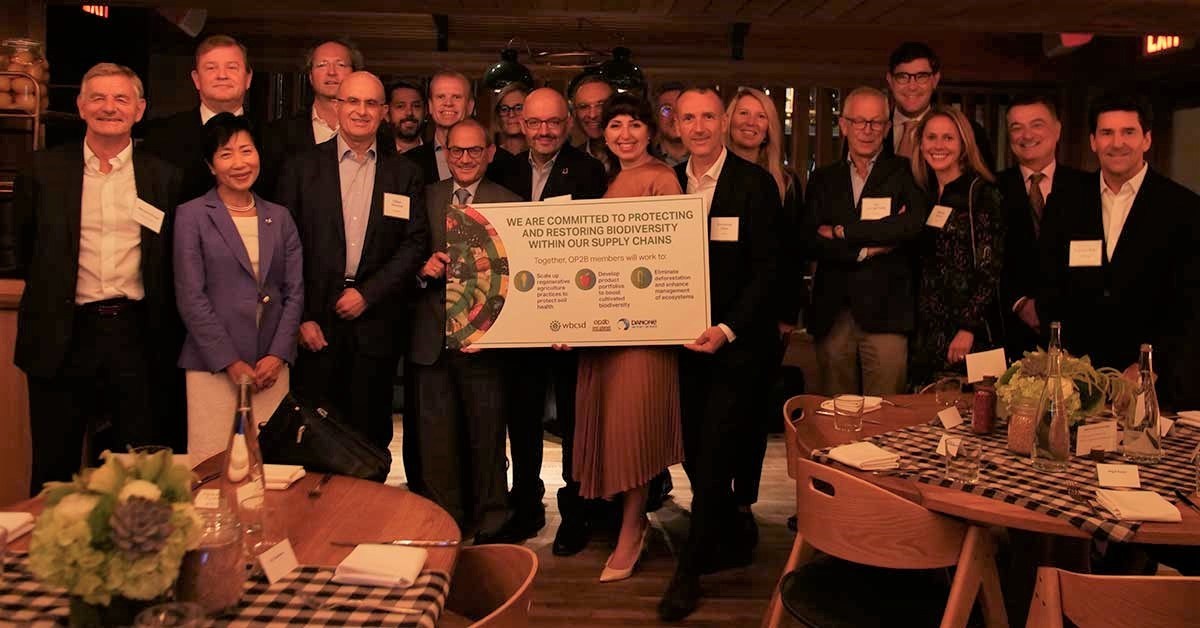 Published: October 2, 2019
Category: Regenerative Agriculture, The Organic & Non-GMO Report Newsletter
"One Planet Business for Biodiversity" (OP2B), a business-led, agriculture-centric coalition, was launched recently at the UN Climate Action Summit in New York
Nineteen major agriculture-centric companies, together with the World Business Council for Sustainable Development (WBCSD), launched a new initiative to protect and restore biodiversity within their supply chains and product portfolios. This coalition—named "One Planet Business for Biodiversity" (OP2B)—was formally launched at the United Nations Climate Action Summit by Emmanuel Faber, Chairman and CEO of global food and beverage company Danone.
In addition to Danone, OP2B members include Balbo Group, Barry Callebaut, DSM, Firmenich, Google, Jacobs Douwe Egberts, Kellogg Company, Kering, Livelihood Funds, L'Oreal, Loblaw Companies Limited, Mars, Migros Ticaret, McCain Foods, Nestlé, Symrise, Unilever and Yara. The nineteen companies sell products in more than 120 countries and have combined total revenues of $500 billion.
The agricultural system today is at a crossroads
Our globalized and highly specialized agricultural system is impacting loss of diversity on farms, loss of ingredient diversity in diets, and degradation of ecosystems. A recent report by the FAO (Food and Agriculture Organization of the United Nations) found that of the 6,000 plant species cultivated for food, just nine account for 66 % of total crop production.
In this context, businesses have an opportunity, working with farmers and other stakeholders, to drive systemic change for the benefit of the people and the planet. The nineteen OP2B member companies have committed to take tangible actions, on an individual and collective basis, to develop innovative solutions aimed at protecting and enhancing biodiversity in agricultural systems. They will do so through three main areas of focus:
1. Scaling up regenerative agriculture practices to protect soil health.
2. Developing product portfolios to boost cultivated biodiversity and increase the resilience of the food and agriculture models.
3. Eliminating deforestation, enhancing the management, restoration and protection of high value natural ecosystems.
Source: One Planet Business for Biodiversity
For more information, visit: https://op2b.org/.