New partnership announced for climate-smart, non-GMO corn production in Colombia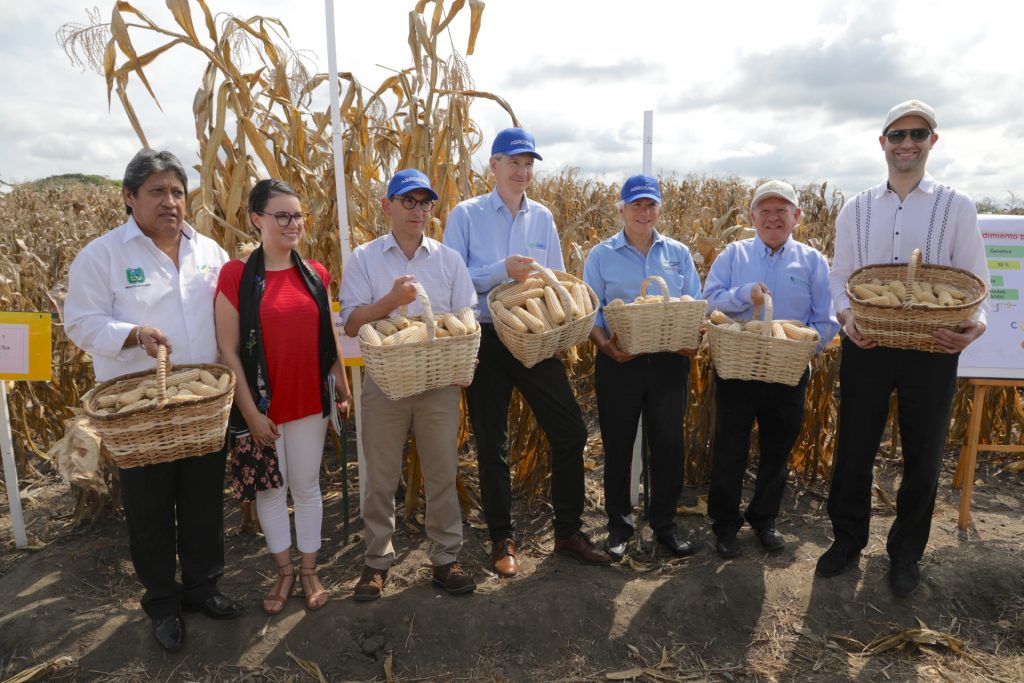 By vast
Published: April 5, 2019
Category: Non-GMO Trend, The Organic & Non-GMO Report Newsletter
Non-profit organization AGROSAVIA—Colombia's leading agricultural research and technology body—has joined with International Center for Tropical Agriculture (CIAT) and the International Maize and Wheat Improvement Center (CIMMYT) to develop high-yielding non-GMO corn varieties for Colombian growers. A U.S. $1 million investment will fund the five-year partnership.
CIMMYT will donate 2,000 advanced lines—combining native and conventional varieties—for AGROSLAVIA's breeding program. The non-GMO seeds are traditionally bred. Colombia imports nearly three-fourths of the 6.4 million tons of corn consumed each year, and the project wants to close that gap.
Local seed companies will test the improved plants and choose those most suited to regional needs. Colombia averages 3.6 tons per hectare in yields, and is aiming for 10 tons (global average is 5.4 tons). The country's low corn yields stem from native low-yield varieties or varieties becoming obsolete due to climate impacts. Inconsistent weather patterns and conventional farming (causing soil depletion) have also impacted yields.
"This ambitious plan will sustainably increase output by building on…achievements of a successful project implemented in Mexico called MasAgro," said Bram Govaerts, a CIMMYT director.
Biofortification organization HarvestPlus is contributing improved sustainability practices, corn nutrition, and market access for farms.
Source: FoodNavigator USA
To view full article, visit:
https://www.foodnavigator-latam.com/Article/2019/02/18/Maize-for-Colombia-partnership-to-develop-climate-change-resistant-corn#