Myth busted: Non-GMO corn hybrids rarely perform as well as GMO hybrids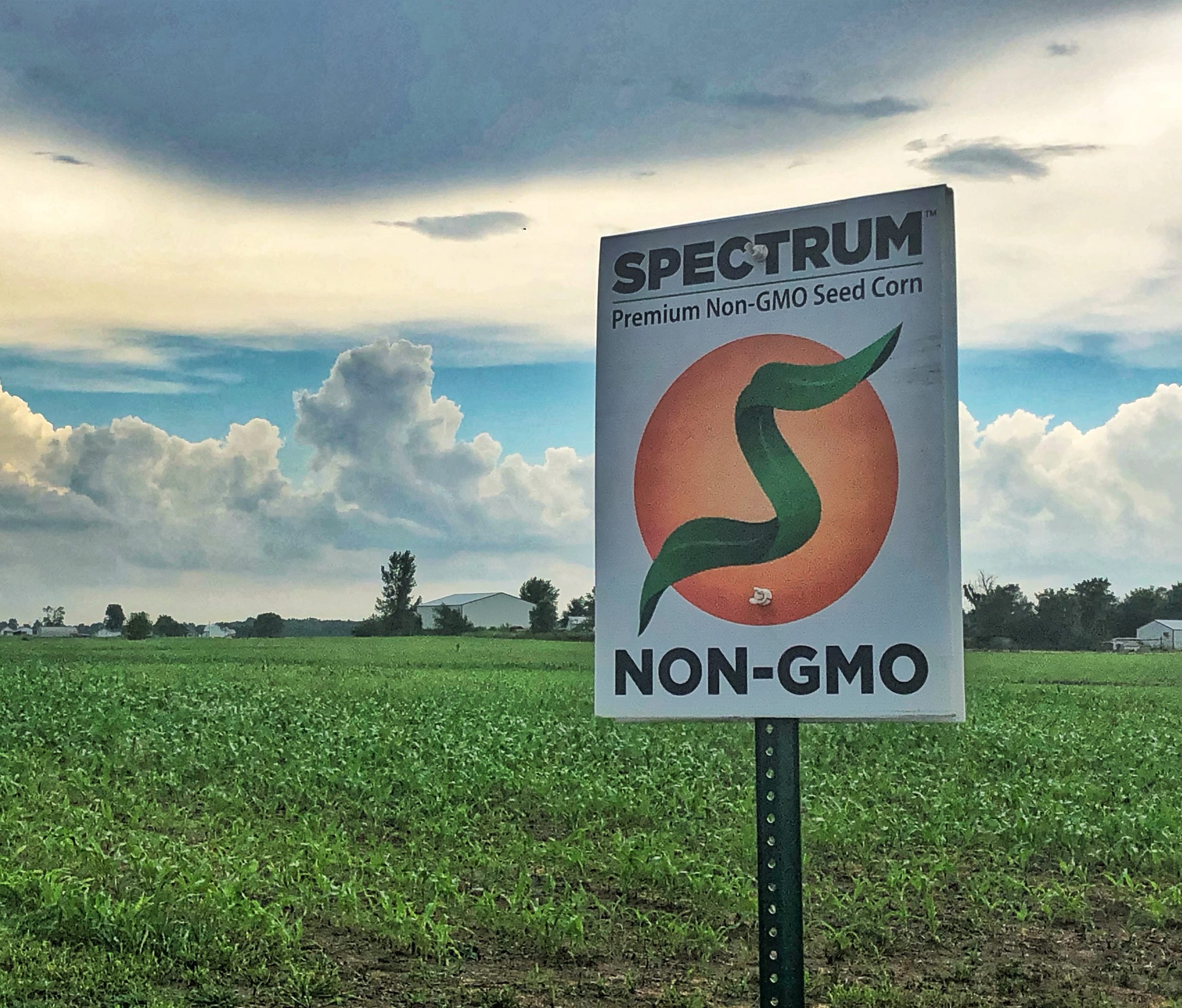 By vast
Published: January 28, 2020
Category: Non-GMO News, The Organic & Non-GMO Report Newsletter
By Tiffany Frash, Spectrum Non-GMO
To help us dispel this myth, let's reference data from the 2019 Corn Performance Test conducted by the University of Kentucky's College of Agriculture, Food and Environment. For this test, the University worked with companies offering seed available for sale in the state of Kentucky. Spectrum Non-GMO was included. Testing plots were located throughout the state and two distinct trials were conducted: one for Non-GMO hybrids and one for GMO hybrids.
Seed was planted no-till into soybean stubble in five locations and into tilled fields at two additional locations. Fertilizer was applied in accordance with each individual farmer's practices. All testing plots were treated with herbicides supplemented by post emergence herbicide when necessary. Hybrids were grown in three replications at each location to sample uncontrollable variability within the field. Brands included in the testing are listed in the chart below.
Since we are an exclusive non-GMO company, we had great interest in the results (you can click here to see the full results) but it's the findings between the two trials that really caught our interest:
FINDING #1. Collectively, the average yield of hybrids in the Non-GMO test was 209.5 bushels per acre (bu/a).
FINDING #2. The collective yield of hybrids in the GMO test was 203.76.
We calculated those figures more than once and confirmed them with the university.
The average yield of the Non-GMO hybrids outpaced the average yield of the GMO Hybrids by 5.73 bu/a. We even looked at this by maturity and still the non-GMO average held strong:
Early season GMOs averaged 203.7
Mid Season GMOs averaged 200.5
Late Season GMOs averaged 207.1
In our opinion, this data from the University of Kentucky helps dispel the myth that non-GMO hybrids rarely compete with GMO hybrids.
For more information, visit http://www.spectrumseed.com/.