Multiple natural food brands promote Glyphosate Residue Free certification
Published: August 8, 2020
Category: Pesticide News, The Organic & Non-GMO Report Newsletter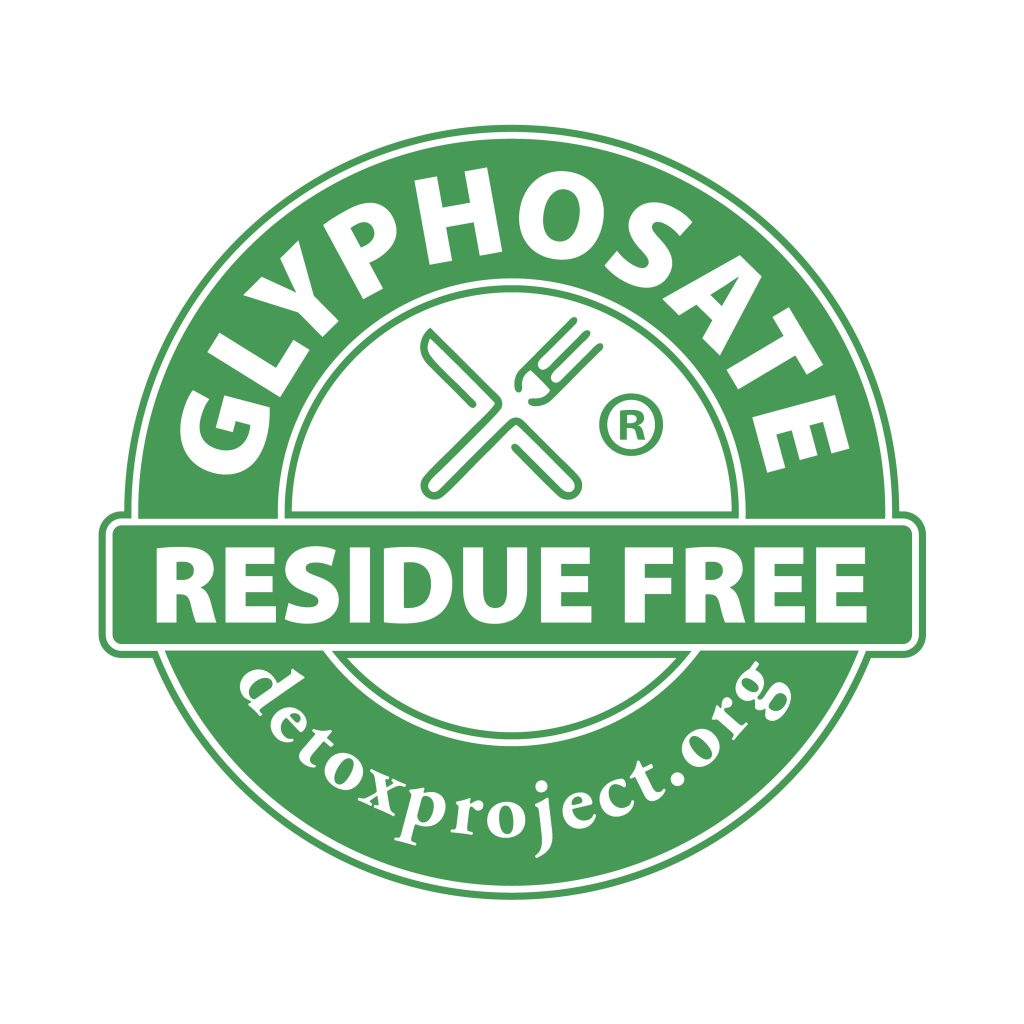 When an Environmental Working Group report located traces of the herbicide glyphosate in many popular breakfast cereals, consumer radar perked up. "Glyphosate Residue Free" certification began in 2017 with formation of The Detox Project. Now over 70 major brands, including Chobani, Oatly, Planet Oat, PURIS, Once Upon a Farm, Foodstirs, Chosen Foods, and Thrive Market carry the seal on over 1500 products.
Prominent international tester and certifier SGS will support the project through state-of-the-art labs in Europe, North America, and Asia. Organic data provider SPINS will now provide market data for Glyphosate Residue Free certification.
Glyphosate's presence in non-GMO oats and wheat comes from its use as a pre-harvest desiccant (drying agent). Lawsuits are forcing producers to ban this use; Kellogg's has committed to a phase-out of glyphosate as a desiccant by 2025.
Henry Rowlands, director of The Detox Project, expects a 25% drop in this application of glyphosate in 2020. "The speed and growth of the Glyphosate Residue Free market has even shocked us!" he said. "Gaining international testing assistance from SGS…is a huge step forward."
Sources: Sustainable Pulse, FoodNavigator-USA
To view source articles, visit: https://sustainablepulse.com/2020/06/16/glyphosate-residue-free-certification-booms-as-iconic-food-brands-sgs-and-spins-get-involved/#.Xy1wnChKiUk
https://www.foodnavigator-usa.com/Article/2020/06/15/Chobani-PURIS-Once-Upon-a-Farm-embrace-Glyphosate-Residue-Free-certification