Monsanto-Bayer loses second trial over Roundup-cancer link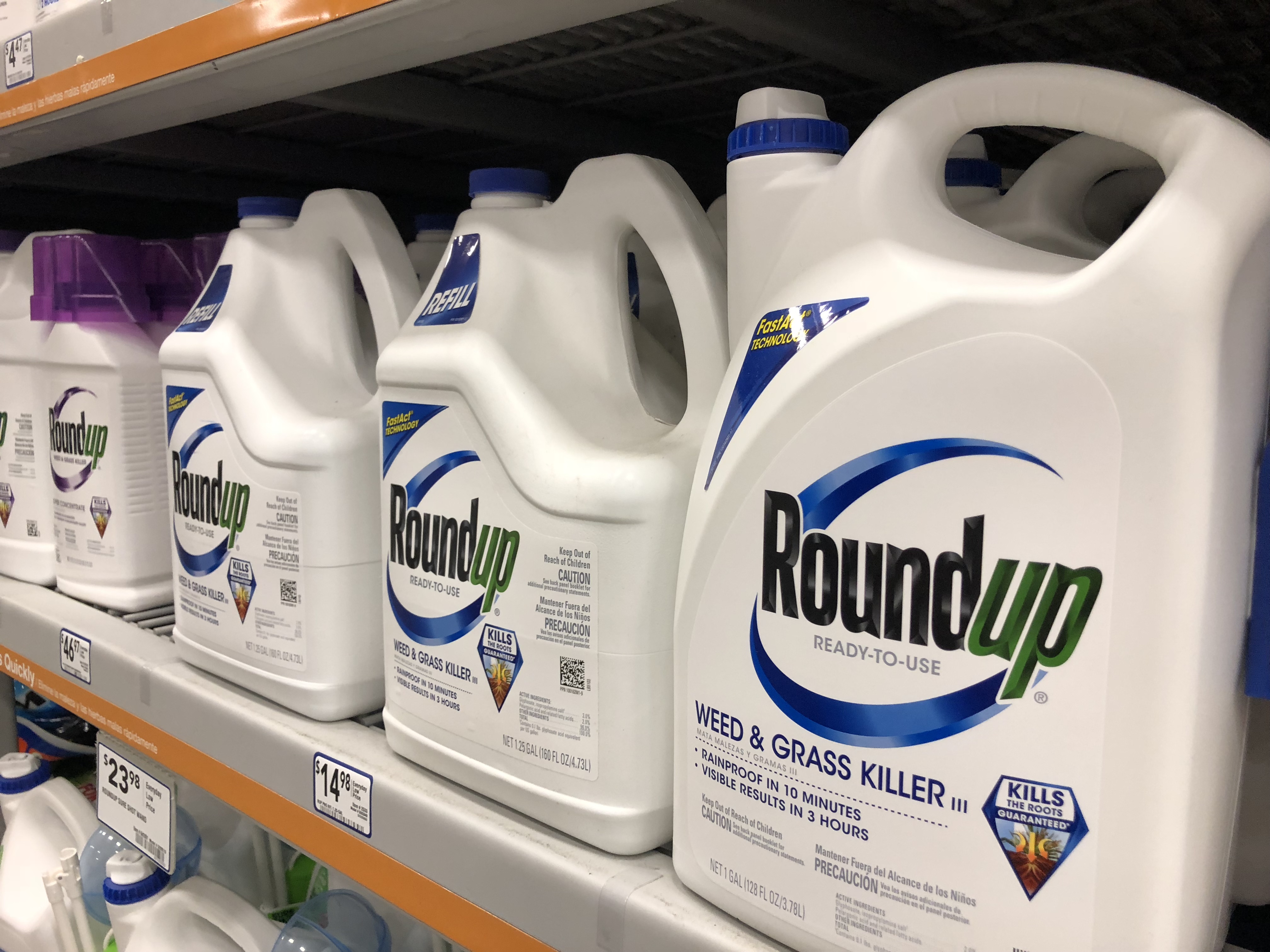 Jury finds Bayer liable for man's cancer, orders company to $80 million in damages
By vast
Published: April 5, 2019
Category: The Organic & Non-GMO Report Newsletter
In another major blow to pesticide manufacturer Bayer, a federal jury ruled that the company's Roundup herbicide was the substantial cause of a man's cancer and ordered the weedkiller manufacturer to pay $80 million in damages. This was the second court ruling against Bayer, which last year purchased Monsanto, over Roundup's link to cancer.
The plaintiff, Edward Hardeman, was the first person to challenge Bayer's herbicide in a federal trial, and the case is considered a "bellwether" trial for future Roundup-cancer trials, which now number over 11,000.
Jury "held Monsanto accountable for 40 years of corporate malfeasance"
Hardeman alleged that his exposure to glyphosate caused him to develop non-Hodgkin's lymphoma. The jury ruled that Roundup lacked sufficient cancer warnings and that Monsanto, the original manufacturer, was negligent in failing to warn Hardeman of the cancer risk.
The trial was divided into two phases. In the first, the jury ruled that Roundup was a substantial factor in Hardeman's cancer based on scientific research presented by his attorneys. In the second phase, the plaintiff's attorneys presented evidence of how Monsanto had worked behind the scenes to manipulate research on glyphosate, bully scientists, ghost write favorable studies, and persuade regulators about the safety of its product. Bayer had hoped that having the trial divided would work to their advantage but it obviously didn't.
Hardeman's lawyers blasted Monsanto's conduct, saying in a statement: "As demonstrated throughout trial, since Roundup's inception over 40 years ago, Monsanto refuses to act responsibly. It is clear from Monsanto's actions that it does not care whether Roundup causes cancer, focusing instead on manipulating public opinion and undermining anyone who raises genuine and legitimate concerns about Roundup. Today, the jury resoundingly held Monsanto accountable for its 40 years of corporate malfeasance and sent a message to Monsanto that it needs to change the way it does business."
"Known Roundup's cancer-causing properties for decades"
Consumer advocates also praised the jury's ruling. "This verdict is in keeping with the scientific consensus that Roundup and other glyphosate-based herbicides are likely to cause cancer, as determined in 2015 by the World Health Organization's International Agency for Research on Cancer, and later by California state authorities," said Bill Freese, science policy analyst at Center for Food Safety.
"Clearly, the testimony that informed the jury's decision was Bayer-Monsanto hiding Roundup's carcinogenic properties, manipulating the science and cozying-up with EPA so it would not have to warn consumers of its dangerous product," said Environmental Working Group president Ken Cook. "Bayer-Monsanto has known for decades the cancer-causing properties of Roundup and I applaud the jury for holding the company accountable for failing to warn consumers of the known danger."
Meanwhile, Bayer continued to insist on the safety of Roundup and said it would appeal the ruling.
This was the second court ruling against Bayer over Roundup. Last year, a California court ruled that Roundup caused the cancer of former groundskeeper Dewayne Johnson and said that Monsanto had "acted with malice or oppression." The jury ordered Bayer to pay the plaintiff $289 million, which was later reduced to $78 million.
Bayer's purchase of Monsanto and its controversial weedkiller is dragging down Bayer's stock price, which fell to a seven-year low after the Hardeman ruling.
Sources: The Guardian, Center for Food Safety, Environmental Working Group
To view full articles, visit:
https://www.theguardian.com/business/2019/mar/27/monsanto-trial-verdict-cancer-jury?CMP=edit_2221
https://www.centerforfoodsafety.org/press-releases/5542/cfs-statement-on-the-hardeman-v-monsanto-verdict
https://www.ewg.org/release/second-time-8-months-bayer-monsanto-s-roundup-liable-cancer-lawsuit
---
Third Roundup-cancer trial begins
If Monsanto's court trials over its Roundup herbicide were a baseball game, the GMO/pesticide giant would be down 2-0, having lost both trials over the weedkiller's role in causing cancer.
Right after losing the second Roundup trial in the Edward Hardeman case, Bayer's lawyers will be back at it defending the company's beleaguered herbicide. The trial of Pilliod v. Monsanto Company (now Bayer) began on March 29, 2019, in Superior Court of California for the County of Alameda in Oakland, CA before Judge Winifred Smith.
Alva Pilliod and his wife, Alberta, allege that long-term exposure to Monsanto's Roundup herbicide caused them to develop non-Hodgkin's lymphoma cancer. Alva and Alberta are both in their 70s and have been married for nearly 50 years.
The couple started using Roundup in the 1970s and continued using the herbicide until only a few years ago.
"We are very angry. We hope to get justice," Alberta said in a media interview last year, noting that neither she nor her husband used protective gear when they sprayed Roundup. She added that they would not have used the Monsanto herbicide if they had known the risks. "If we had been given accurate information, if we had been warned, this wouldn't have happened."
Attorneys for the plaintiffs anticipate the trial will last about a month.
Source: Baum, Hedlund, Aristei, Goldman
To view full article, visit:
https://www.baumhedlundlaw.com/3-19-third-monsanto-trial-begins/