Meet the sustainable poultry company taking on Big Ag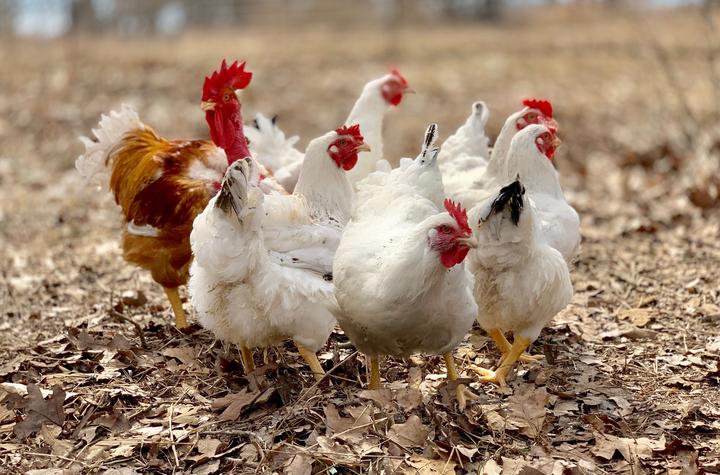 By vast
Published: November 25, 2019
Category: Regenerative Agriculture, The Organic & Non-GMO Report Newsletter
Arkansas-based Cooks Venture envisions many rewards from changing the way chickens are produced.
It claims to be the first vertically integrated poultry company in the U.S. built to scale in 50 years and the first to use pasture-raised heirloom birds. From broiler genetics to regeneratively grown feed, the company hopes to change a paradigm by providing tastier, healthier chicken sustainably raised and affordable to average Americans, noted co-founder Matthew Wadiak.
Co-founder Blake Evans' grandfather bred the "Peterson male," the gold standard for male broiler genetics for 50 years. In 2009 Evans and poultry geneticist Richard Udale began developing their heirloom breed, which includes Naked Neck and Delaware poultry genetics. Cooks Venture birds grow more slowly—taking 55 to 62 days to reach slaughter weight, compared to 42 days for the average industrial broiler. The birds boast a 97 percent survival rate without being given antibiotics, whereas typical broilers are susceptible to heart problems and chronic joint pain.
On an 800-acre farm in Decatur, Arkansas, with 30 broiler houses, widespread pastures allow the chickens to roam; 30 additional producers in Arkansas and Oklahoma add to the supply. A plant in Oklahoma resulting from a $12 million investment processes 700,000 birds a week.
Cooks Venture has partnered with online grocer Fresh Direct to sell its meat.
Source: Modern Farmer
To view source article, visit: https://modernfarmer.com/2019/11/meet-the-sustainable-poultry-company-taking-on-big-ag/?utm_source=Modern+Farmer+Newsletter&utm_campaign=4940608005-EMAIL_CAMPAIGN_2018_12_13_09_58_COPY_01&utm_medium=email&utm_term=0_8b23c7adc9-4940608005-13990923