Holland turns bus stops into "buzz stops" with plants atop shelters attracting honeybees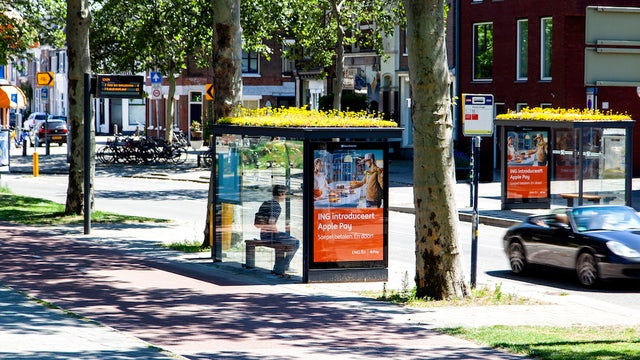 Published: October 2, 2019
Category: The Bright Side, The Organic & Non-GMO Report Newsletter
Over 316 bus stops in Utrecht, the Netherlands, are now covered with sedum plants in an attempt to create a more sustainable, healthy city that supports biodiversity.
Honeybees and bumblebees enjoy the plants sitting atop the rooftop of shelters; the plants also help capture dust and store rainwater. Energy-efficient LED lights and bamboo benches have been installed, and workers driving electric vehicles maintain the bus stops.
Another of Utrecht's goals is to have 55 new electric buses running by year's end, with "completely clean public transport" by 2028. Electricity from Dutch windmills will power the buses.
The city administers an initiative for residents to create green rooftops on their homes. "A green roof is good for a healthy and livable city," the city's website reads. "The city can therefore better cope with climate problems."
Sources: The Independent; Mother Nature Network
To view original articles, visit:
https://www.independent.co.uk/news/world/europe/bus-stop-plants-green-roof-bees-holland-utrecht-a8997581.html
https://www.mnn.com/earth-matters/animals/videos/dutch-bus-stops-help-bees