Grimmway Farms donates $5 million to Cal Poly to research organic production
Published: December 3, 2020
Category: Organic News, The Organic & Non-GMO Report Newsletter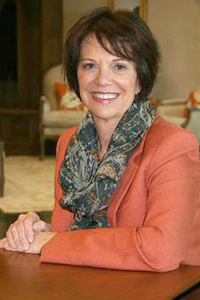 A key supplier of organic produce—and the world's largest carrot producer—has given $5 million to Cal Poly to research organic production and soil health. Cal Poly's College of Agriculture, Food and Environmental Sciences will help launch the Center for Organic Production and Research, and build the Grimmway Farms/Cal-Organic Soil Health and Sustainability Laboratories.
Cal Poly's unique Learn by Doing model will focus on real-world issues directly impacting the state's $10 billion organic industry. California accounts for 40% of all U.S. organic production.
"This new center will integrate the greatest talents in academia, private industry, government and a wide range of disciplines to benefit the organic industry," said college dean Andre Thulin.
"Ever-evolving technologies and more sophisticated business practices mean that students who wish to pursue a career in agriculture must spend as much time in the classroom as in the field," said Barbara Grimm Marshall, co-owner of Grimmway Farms and Cal-Organic.
Cal Poly (San Luis Obispo, CA) features 10,000 acres of land. Its Central Coast location supports a diverse number of specialty crops that uphold the state's agricultural production. Topics of focus at the new Center will include soil structure and biodiversity, nutrient cycling, carbon sequestration, water quality, composting and organic matter, and technology innovation.
"The future of this industry depends solely on the ability to prepare, educate and excite the next generation of growers in organic production," said Jeff Huckaby, president of Grimmway Farms and Cal-Organic.
Source: Grimmway Farms
To view full article, visit:
https://cafes.calpoly.edu/grimmway-farms-donates-5-million-cal-poly-college-agriculture-food-and-environmental-sciences