Fast-growing, plant-based meat market gets crowded as new players emerge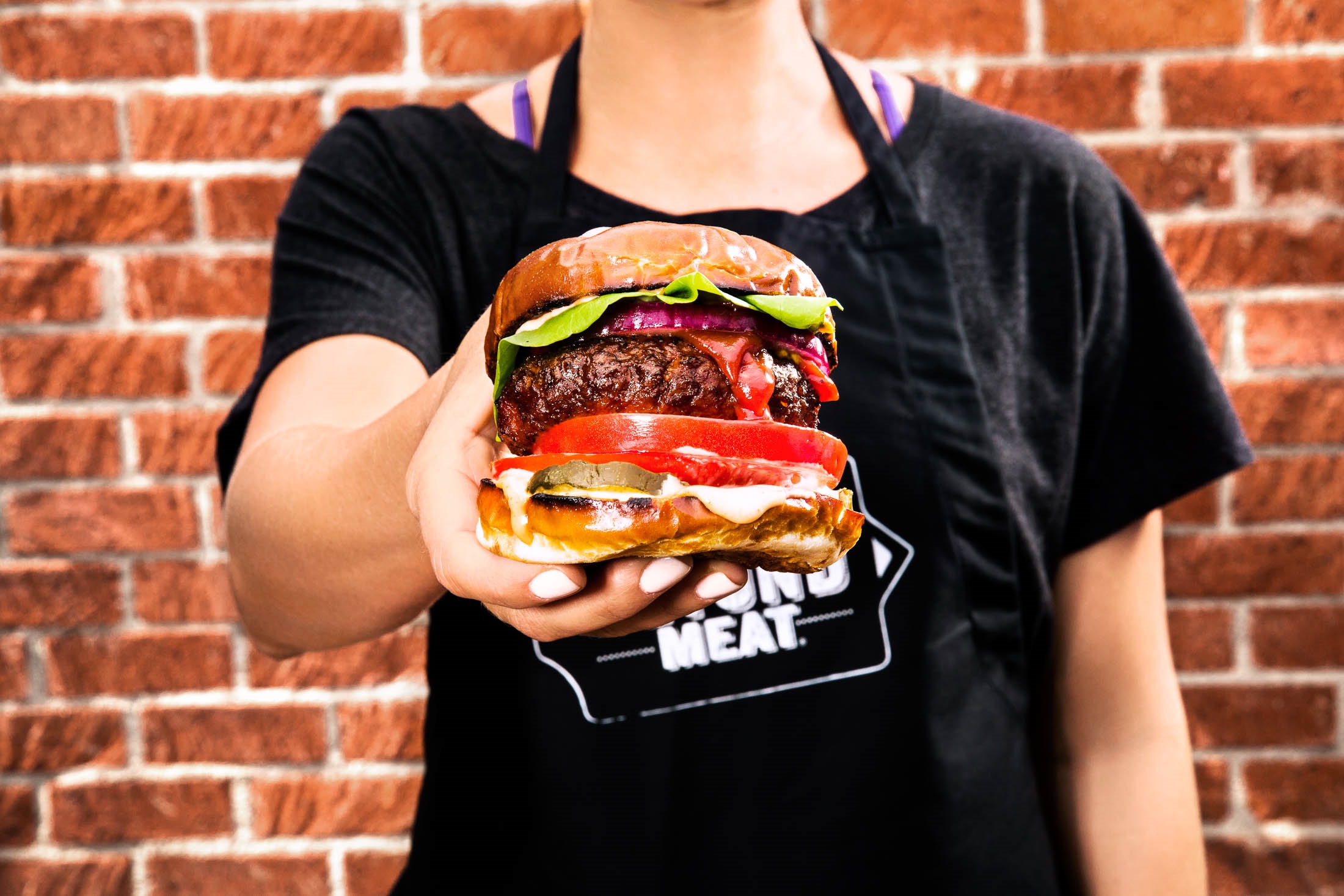 Non-GMO is important attribute of plant-based burgers
Published: April 1, 2020
Category: Non-GMO News, The Organic & Non-GMO Report Newsletter
Plant-based, meat-like burgers are a fast-growing and increasingly crowded market led by Beyond Meat and Impossible Foods, and many of these products tout their use of non-GMO ingredients such as pea protein.
Plant-based meats are the main driver of the $4.5 billion plant-based food market with sales growing by 37% in 2019, according to the Plant Based Foods Association.
A growing number of companies are entering the market and making non-GMO claims. The Beyond Burger is Non-GMO Project Verified. The Lightlife Burger is made from pea protein and claims a non-GMO, soy- and gluten-free status. Last year, Nestle launched the Sweet Earth Awesome Burger, which is made with yellow pea protein and is Non-GMO Project Verified. Restaurant chain Ruby Tuesday recently announced that it will offer the Awesome Burger. Leading supermarket chain Kroger recently introduced its Emerge™ line of plant-based fresh meats, including burger patties. Emerge burger patties are also made from pea protein and labeled non-GMO. Tofurky, a long-standing leader in plant-based foods, recently announced its new beef-style burger, which is available in over 600 Target locations in the U.S. The burger is made from soy protein and is also non-GMO. Kellogg's MorningStar Farms, the market leader in plant-based foods, introduced its Incogmeato line of products including a burger made from non-GMO soy. Trader Joe's recently launched its Protein Patties made from pea protein. Trade Joe's has a commitment to use only non-GMO ingredients in its branded products.
Don Lee Farms offers the only certified organic alternative to the other meat-like burgers. Its Organic Plant-Based Burger sells in Publix, Wegman's, Costco, and in 5,000 other retail markets.
On the other hand, Impossible Foods labels its GMO Impossible Burger as "Bioengineered" according to the new National Bioengineered Food Disclosure Standard.
Sources: Food Business News, Plant Based Foods Association, Sweet Earth Foods, Kroger, Food Dive, Hormel, Morning Star Farms
To view source articles, visit:
https://www.foodbusinessnews.net/articles/15218-slideshow-nestles-year-of-new-product-development

https://plantbasedfoods.org/2019-data-plant-based-market/
https://www.hormelfoods.com/newsroom/press-releases/hormel-foods-announces-the-creation-and-launch-of-plant-forward-meat-alternative-happy-little-plants-brand-at-barclays-global-consumer-staples-conference/
https://www.fooddive.com/news/tofurky-launches-new-burger-in-crowded-plant-based-space/570014/
https://www.prnewswire.com/news-releases/introducing-incogmeato-by-morningstar-farms-the-newest-addition-to-kellogg-companys-plant-based-portfolio-300911518.html