Cherokee Nation is first U.S. tribe to send heirloom seeds to global seed vault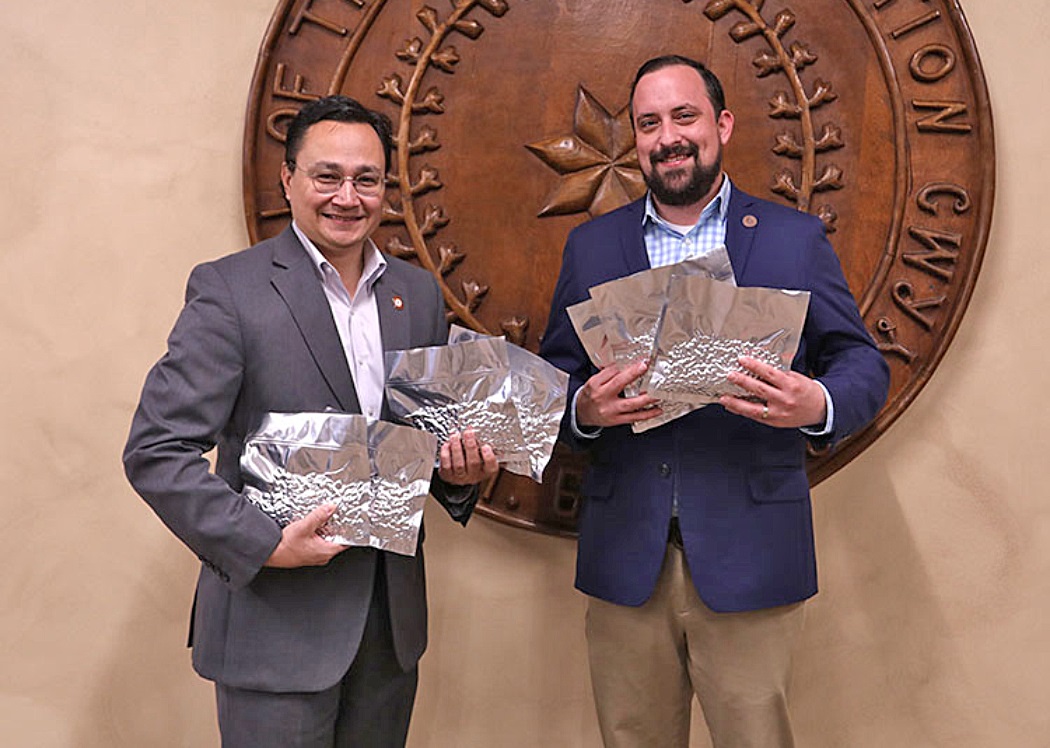 By vast
Published: June 2, 2020
Category: Non-GMO News, The Organic & Non-GMO Report Newsletter
Deep within a mountain on a remote island in Norway, a long-term seed storage facility preserves seed and crop diversity, should a global catastrophe or unexpected supply problem threaten global food availability.
The Cherokee Nation has been invited to deposit its heirloom seeds in the Svalbard Global Seed Vault—the first U.S. tribe to be so honored. The vault can house 4.5 million crop varieties; 980,000 samples are currently stored there.
"This is history in the making," said Cherokee Nation Principal Chief Chuck Hoskin, Jr. "Generations from now, these seeds will still hold our history and there will always be a part of the Cherokee Nation in the world."
Nine samples of Cherokee heirloom crops were sent to Svalbard, including Cherokee White Eagle Corn, the tribe's most sacred corn (used for cultural activities), and three other varieties grown to keep the strains pure. Additional seeds include Cherokee Long Greasy Beans, Cherokee Trail of Tears Beans, Cherokee Turkey Gizzard black and brown beans, and Cherokee Candy Roaster Squash. All nine samples predate European settlement in the U.S.
After hearing a National Public Radio interview describing the Cherokee heirloom seed bank, Global Crop Diversity Trust invited the tribe to deposit their seeds in the vault.
"The seeds will be forever protected and available to us, quite a valuable thing," added Pat Gwin, senior director of environmental resources. On Feb. 3, the Nation began dispersing its seeds to tribal members, limited to two varieties.
Source: Cherokee Phoenix
To view source article, visit: