California cotton fields: Nathanael Siemens on a 10-acre model toward regeneration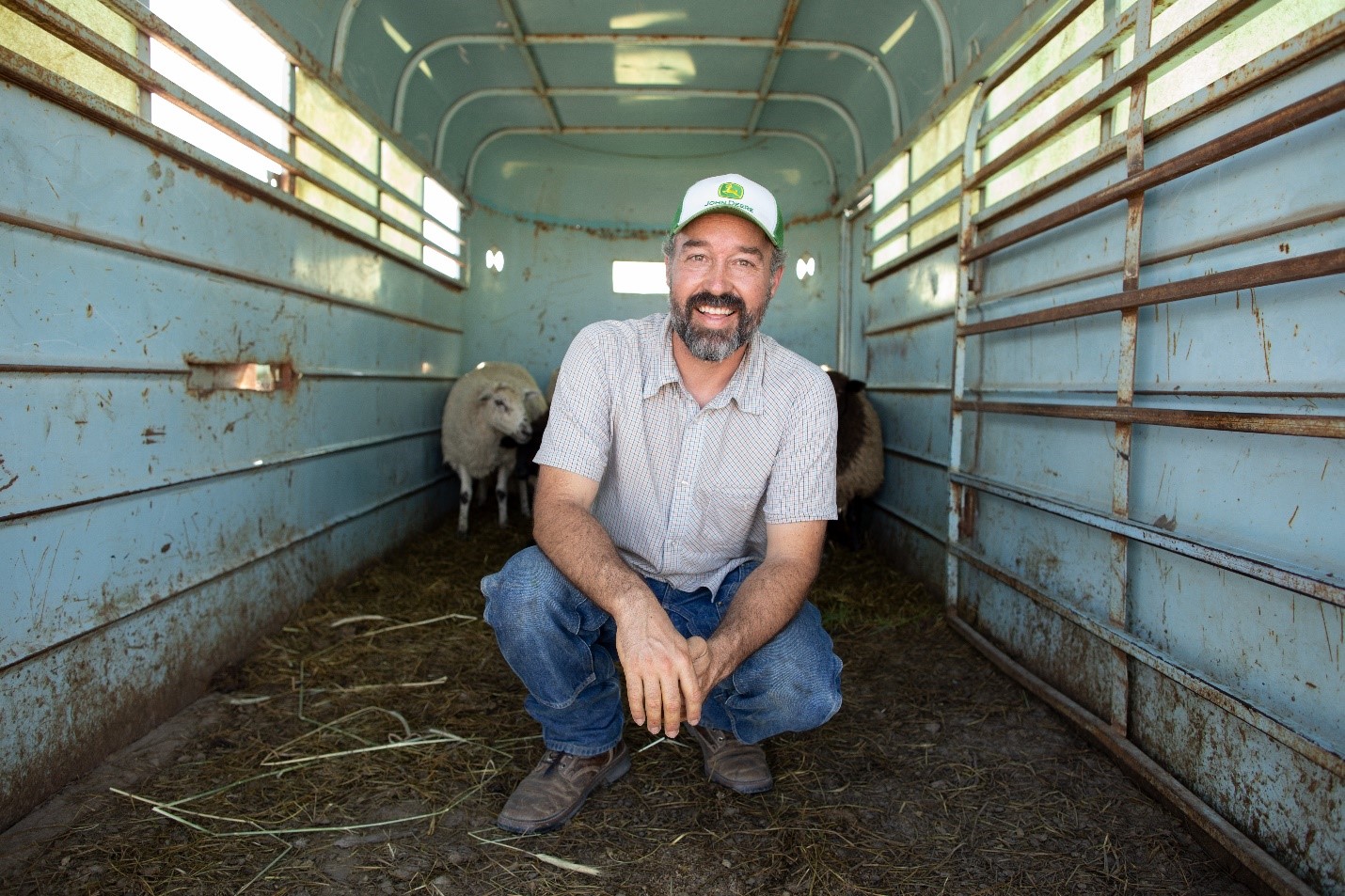 By vast
Published: November 25, 2019
Category: Regenerative Agriculture, The Organic & Non-GMO Report Newsletter
Farmers are adopting regenerative agriculture methods such as no-till, cover crops, and diverse crop rotations to row crops such as corn and soybeans. California farmer Nathanael Siemens is exploring how regenerative practices could apply to cotton systems.
Siemens, the son of a third-generation California farmer, was inspired to apply regenerative practices to cotton after taking a soil health training featuring regenerative farmer Gabe Brown.
"We'd been growing a bunch of other crops and raising livestock but cotton, cotton is the holy grail. If we can do cotton, that would be cool," Siemens says.
Siemens sketched a theoretical design to a "regenerative" cotton farm, though he's hesitant to call his 10-acre plot a true model of these principles.
"For me, regenerative means that growing that crop improves everything it touches on the farm," he says. "With cotton, it's not that simple. We have some components of regenerative, but there are gaps."
Siemens found that doing no-till cotton is challenging because cotton is traditionally plowed for weed control and water management.
Another challenge has been sourcing non-GMO seed since most of the cotton grown in California is genetically modified. Siemens was able to find a source for organic cotton seed.
Dr. David Johnson and Sally Fox have been advising Siemens on non-traditional routes he can take with this cotton experiment. Johnson, who is most well-known for BEAM (biologically enhanced agriculture method) compost, has shown that his fungal-dominating compost can produce higher yields of cotton compared to nitrogen-fed cotton. Johnson's field trials produced cotton that was 6 feet high, producing 5 bales of cotton per acre, completely free of fertilizers, herbicides, and insecticides.
Siemens is putting Johnson's concept to work and is hopeful that he can produce a model for cotton that improves the health of the agroecological systems at work, from soil to water to carbon.
"I'm giving it a 50-50 chance. I haven't thrown out the possibility. If we can get some equipment that works for our context, that would help. We're adapting existing technology—no-till drills, adapting roller crimps. If we can get those to mostly cover the problems that we are encountering, the margins can be made up," he says, referring to the economics of this model.
Siemens is part of a collaborative effort to evaluate the economic and ecologic impact of regenerative practices in cotton systems, which includes the Center for Regenerative Agriculture and Resilient Systems at Chico State, the National Center for Appropriate Technology, UC Cooperative Extension in Kern County, and Fibershed.
Source: Fibershed
To view source article, visit:
https://www.fibershed.com/2019/09/04/california-cotton-fields-nathanael-siemens-on-a-10-acre-model-toward-regeneration/