Bob Randall still spreading the gospel of organic gardening in Houston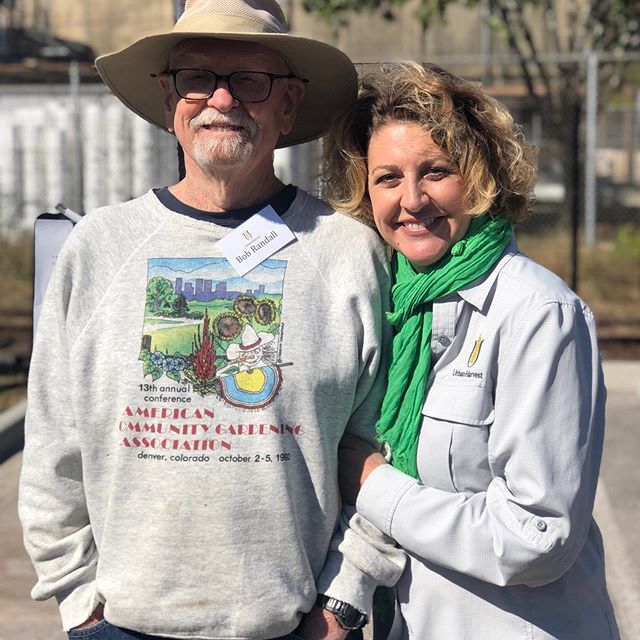 By vast
Published: November 26, 2019
Category: The Bright Side, The Organic & Non-GMO Report Newsletter
Urban Harvest is the fourth-largest community garden program in the country, and 77-year-old Bob Randall is still planting seeds.
A New Jersey native who thrived on produce from his grandparents' farm, Randall worked part-time in college in pesticide research. Soon after he "abandoned pesticides for ecology," earning a PhD in anthropology focused on people's interactions with food systems, Randall and his wife Nancy, a nutritionist, began working in community gardens. Urban Harvest launched twenty-five years ago in Houston and now has 11 employees, thousands of volunteers, and supports 140 affiliate gardens and 25 donation gardens. The project will provide nutrition to 2,000 food-insecure families this year at 13 area farmers markets, in partnership with the city of Houston.
1n 1987 Randall joined the Houston Interfaith Hunger Coalition, planting his first community garden in the Fourth Ward. He went on to develop 42 gardens, donating proceeds primarily to food pantries.
Urban Harvest's fruit tree sale is now one of the largest in the country. The farmers market it began in 2004 now boasts 70 vendors.
Randall officially retired in 2008, but still teaches popular courses on permaculture and organic gardening. The twelfth edition of his bestselling Year Round Vegetables, Fruits and Flowers for Metro-Houston: A Natural Organic Approach Using Ecology was recently released. He actively gardens at home, tending to a 140-tree forest, tangerine and persimmon trees, and seven raised beds supplying 90 percent of his family's food.
Source: Houstonia
To view source article, visit:
https://www.houstoniamag.com/articles/2019/10/28/bob-randall-urban-harvest-turns-25