Arkansas farmer finds "non-GMO is all about profitability"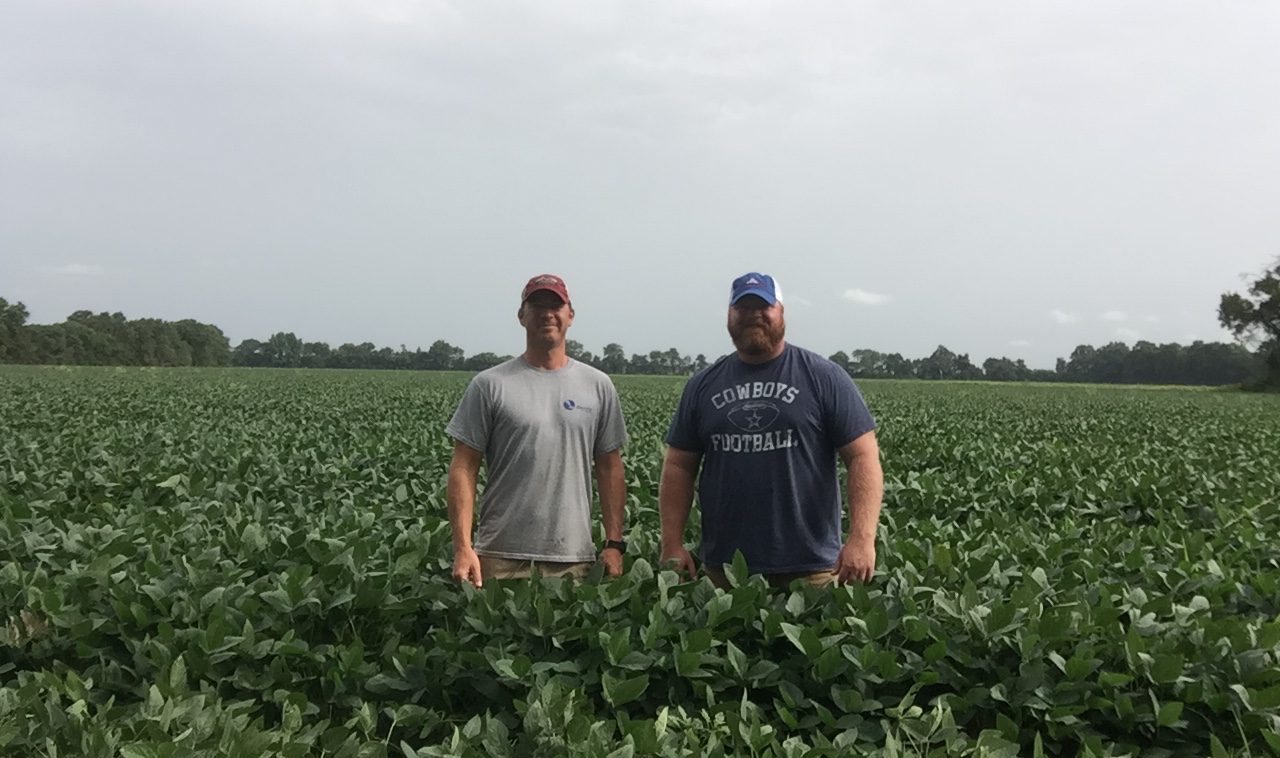 Published: August 8, 2020
Category: Non-GMO News, The Organic & Non-GMO Report Newsletter
Non-GMO soybeans mean profit for farmer Adam Chappell. Non-GMO crops make up 90% of Chappell's acreage, and he often sources low-cost seed from the University of Arkansas System Division of Agriculture's Soybean Breeding Program.
The university's Soybean Breeding Program has produced 59 varieties since its inception in 1990, and 22 varieties over the past 15 years.
Chappell and his brother, Seth, grow corn, cotton, rice, soybeans and a mix of small grains on 8,000 acres.
Chappell also uses regenerative agricultural practices such as no-till, cover crops, and diverse crop rotations. He tries to grow cover crops on all 8,000 acres each year. He grows a variety of cover crops including cereal rye, black oats, daikon radish, vetch, peas, and clover.
"Non-GMO is all about profitability," Chappell said in an article in AgWeb. "Take a public soybean like UA 5014C that yields so well and can be saved. The next year, the only costs you've got are whatever the market value of the soybean seed is and getting it custom cleaned. If beans are $9, you might be looking at $12-13…On the backside, you can get $1-2 above Chicago for that bushel of non-GMO beans, but if you're growing a GMO, you take them to the river and get Chicago minus the basis."
Chappell planted 2,000 acres of soybeans in June 2019 and estimates a 40-50% reduction in costs. Seed expense of public non-GMO varieties and self-treatment was $12 per acre. After minimal insect treatments and weed sprays, his soybean yields were in the mid-60s.
Chappell has cut herbicide use by 50%. "The less herbicides we have to use, the better," he says. "If we can control weeds by denying them sunlight instead, that's free weed control."
Jeremy Ross, soybean specialist at the University of Arkansas Extension, says non-GMO soybeans produce yields that are "better-than-middle." He emphasizes that the seed cost is a big advantage at just $30-$35 per bag compared to $75 for a genetically engineered variety.
"That's real money, and over a couple years, it starts to add up," he says.
Source: AgWeb
To view source article, visit: https://www.agweb.com/article/non-gmo-soybeans-are-numbers-game