Alter Eco® commits to regenerative agriculture with new charitable foundation and packaging design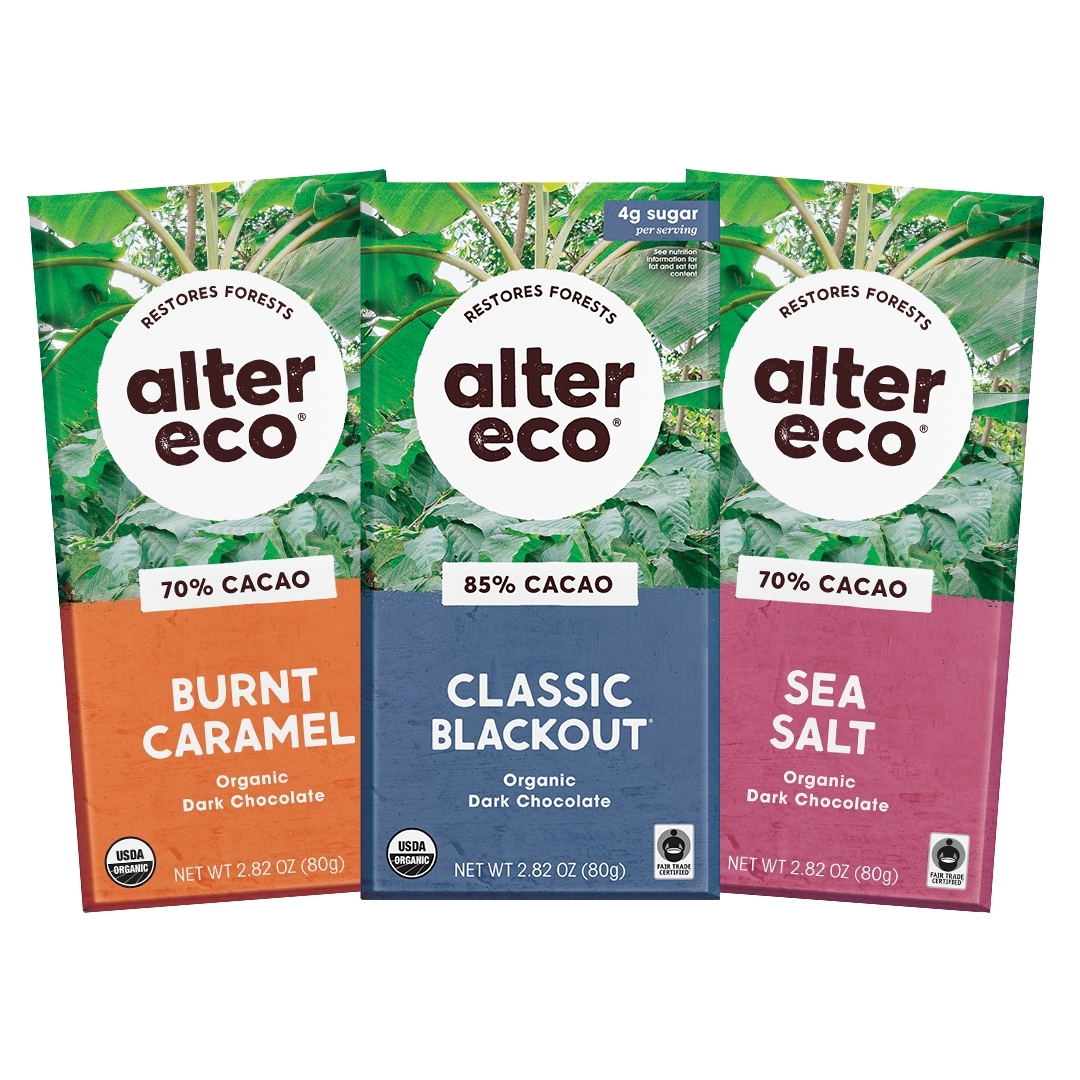 Published: December 3, 2020
Category: Regenerative Agriculture, The Organic & Non-GMO Report Newsletter
Sustainable Chocolate Trailblazer Asserts Vision to Transform Global Cacao Supply Chain
Alter Eco®, a sustainable chocolate-centric food company that helps mitigate climate change through regenerative agriculture, today announced two new ways it will strengthen its commitment to cacao cultivation that has a positive impact on the planet. As the new charitable arm of the company, the Alter Eco Foundation will work directly with cacao farmers to help them transition their crops to regenerative agriculture, a next-generation approach to farming that is already showing significant potential to reduce greenhouse gas emissions. Alter Eco also introduced new packaging for its entire line of organic and Fair Trade chocolate bars that showcases the company's commitment to regenerative agriculture.
The mission of the newly established Alter Eco Foundation is to make the company's agroforestry model available to the entire cacao industry, expediting adoption within global supply chains through advocacy and education. According to data from the Environmental Protection Agency (EPA), 24 percent of global greenhouse gas emissions can be attributed to agriculture and forestry. Per Antoine Ambert, Managing Director of Alter Eco Foundation, "Alter Eco's regenerative cacao is estimated to increase carbon sequestration by 83 metric tons of CO2 per acre over 20 years, in comparison to conventional monoculture cacao. These numbers show that at scale, about 2.5 gigatons of CO2 would be sequestered from the atmosphere over 20 years if the global cocoa industry transitioned its approximately 30 million acres to our dynamic agroforestry model."
Four hundred of the 1,800 co-op farmers Alter Eco sources cacao from in Ecuador have already transitioned some of their parcels to the dynamic agroforestry model. With $1.5 million already committed, the Alter Eco Foundation will help transition cacao farmers in its supply chain and beyond—starting with the remaining 1,400 in Ecuador—while driving awareness and education about the practice globally.
Source: Alter Eco
To learn more, visit:
https://www.alterecofoods.com/blogs/blog/agroforestry-produces-the-best-cacao-in-the-world-1