6th annual Organic & Non-GMO Forum goes virtual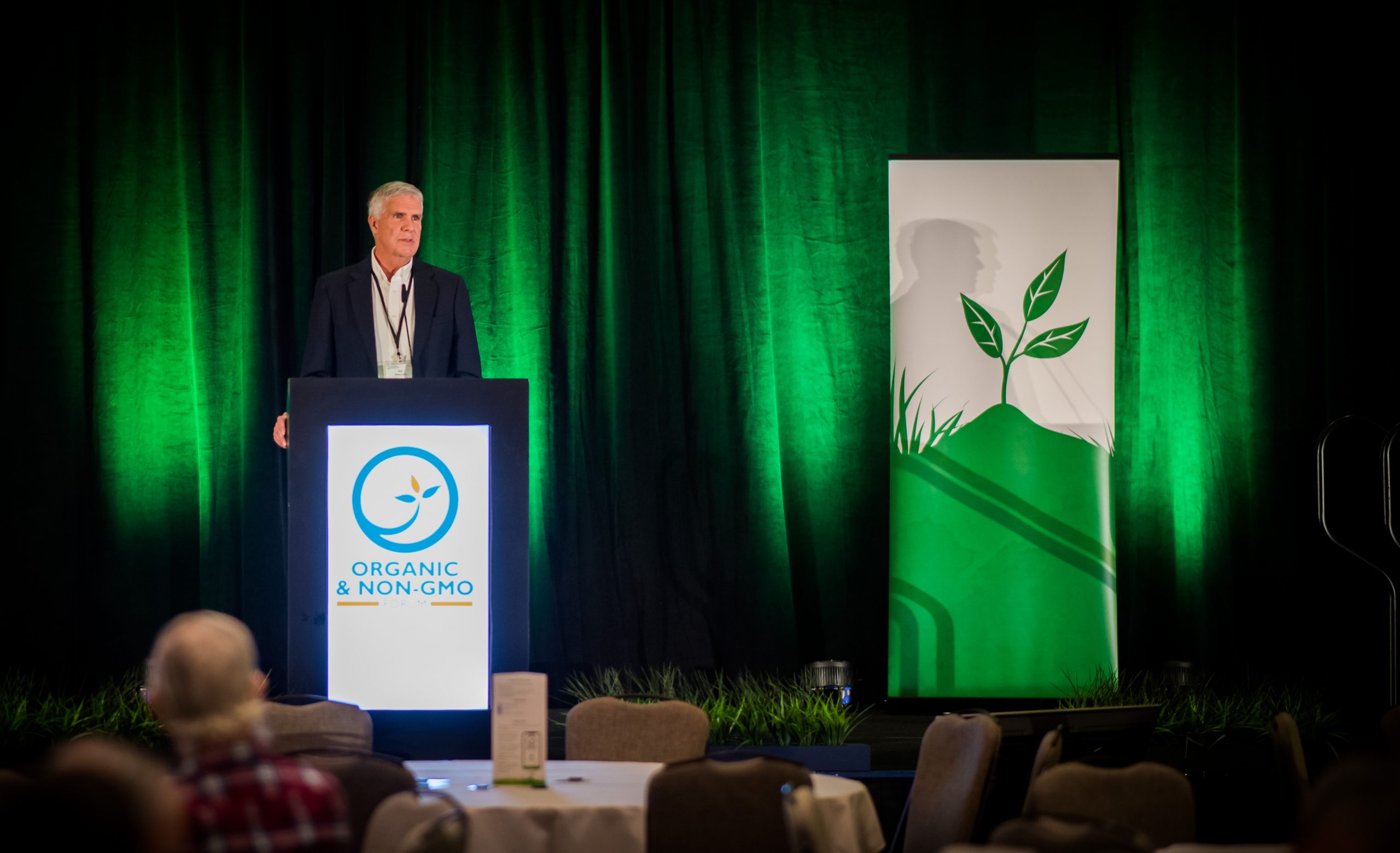 Published: August 8, 2020
Category: Non-GMO News, The Organic & Non-GMO Report Newsletter
The sixth annual Organic & Non-GMO Forum, which last year attracted hundreds of attendees from 7 countries and 31 U.S. states, is set to be virtual-only this year due to the pandemic. The November 9-10 event, hosted by HighQuest Group, will bring together processors, manufacturers, merchandisers, producers and others who have a vested interest in oilseeds, grains, swine, poultry, cattle, dairy, and more.
With nearly 70 percent of attendees being decision-makers for their companies, connections made at the forum prove very fruitful in developing new partnerships. And thanks to a robust, versatile virtual platform, attendees can still enjoy lively networking online, as well as "walk" and "visit" exhibit hall booths and representatives.
The ONG Forum focuses on real-world examples of achieving success and addressing challenges. Expect coverage of the tough topics like organic labeling fraud, or whether the new National Bioengineered Food Disclosure Standard will actually help the sector will be addressed at the Forum, as well as how COVID-19 has disrupted the supply chain and how businesses can work around this, or forge a new path.
These and other topics, such as business and economic trends, market drivers and new opportunities in the sector, will be highlighted at the 2020 Organic & Non-GMO Forum. Learn more at ongforum.com and follow @ONGForum.
Visit www.ongforum.com for more information.