Planting native prairie could be a secret weapon for farmers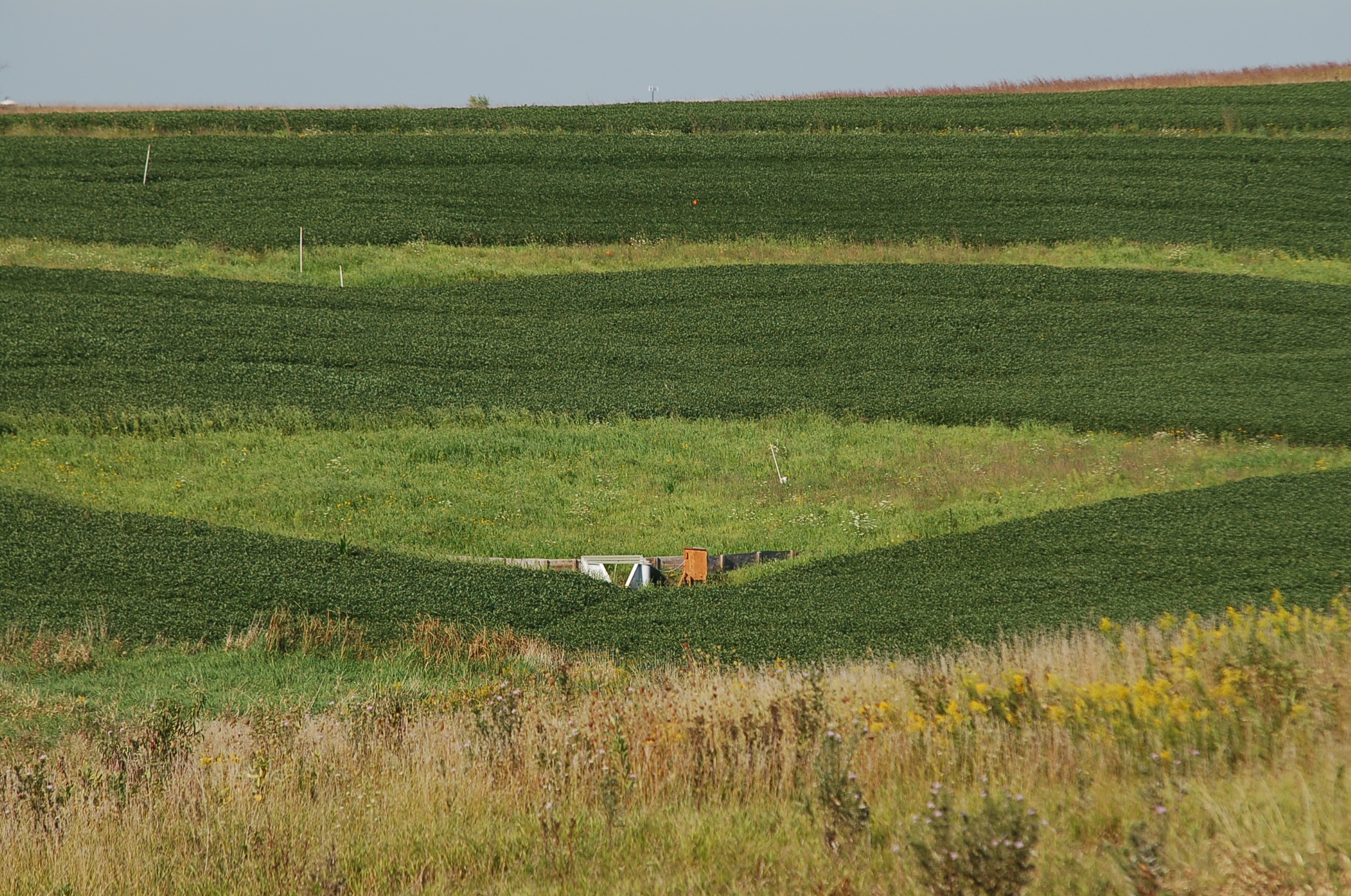 By vast
Published: November 25, 2019
Category: Regenerative Agriculture, The Organic & Non-GMO Report Newsletter
In Iowa, native prairie is making a comeback as farmers are planting strips of prairie plants on their farms while research shows benefits to soil, water, biodiversity and more.
Gary Guthrie is excited when he describes recent changes to his central Iowa farm. After planting native prairie to his corn, soybean, and vegetable farm, he remembers hearing the hum of pollinators.
"Oh, my goodness, it was stunning, the level of buzzing," Guthrie said. "That moment was sort of an awakening for me." The presence of so many bees and other insects was an indicator, to Guthrie, of the health of the land.
In 2015, Guthrie seeded four 30-foot-wide prairie strips on his 145-acre corn, soy, and vegetable farm. These prairie plantings are a new land management tool that involves integrating native plant species into farm fields as contour buffers and edge-of-field filters.
Guthrie's prairie plantings were inspired by Iowa State University's (ISU) STRIPS (Science-based Trials of Row-crops Integrated with Prairie Strips) program, which was founded in 2003 by scientists hoping to study the effects of strategically planted native prairie for soil, water, and biodiversity benefits on farms.
After 10 years, the STRIPS team began to publish a series of papers laying out their results. They found that adding a prairie to a small fraction of a farm yields impressive benefits for water quality and nutrient retention, reducing erosion, providing habitat, and other benefits. In the years since, the ISU team has been working to help more farmers create native prairies.
Prairie strips are still in their early stages of adoption with a small number of farmers who've added the practice to their corn and soybean production. The challenges to more widespread adoption are a lack of knowledge about the practice and benefits and financial restraints on farmers already facing tight margins selling their crops.
ISU's STRIPS team and Practical Farmers of Iowa are trying to address the first challenge by helping to educate farmers about the benefits of planting prairie strips.
Financial support is becoming available through conservation groups and food companies such as Land O' Lakes, which has committed to "paying a premium to farmers who use sustainable practices." Funding for prairie strips is also available through both the federal Conservation Reserve Program (CRP) and the Environmental Quality Incentives Program (EQIP).
Source: Civil Eats
To view source article, visit: https://civileats.com/2019/10/15/planting-native-prairie-could-be-a-secret-weapon-for-farmers/