These Farmers Switched to Organic After Pesticides Made Their Families Sick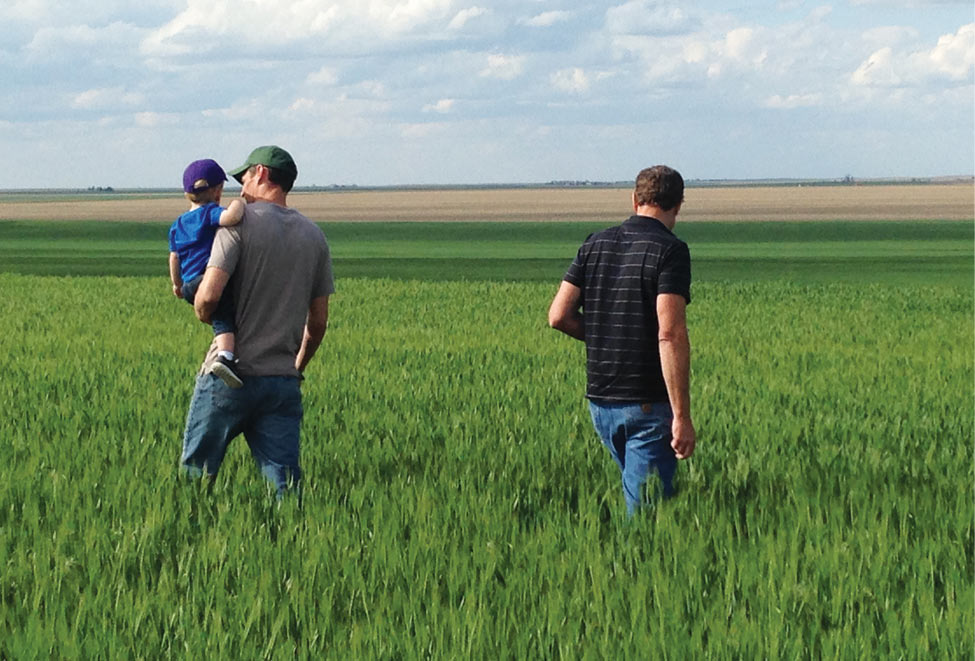 By vast
Published: June 6, 2018
Category: Pesticide Hazards, The Organic & Non-GMO Report Newsletter
Some farmers transition to organic production to earn premium prices. Others switch to make their farms more sustainable. But for some farmers, transitioning to organic is a necessary way to protect their family's health—and even save their lives.
Blaine Schmaltz, who farms in Rugby, North Dakota, is a good example. One day in 1993, Schmaltz was spraying an herbicide on his field. He stopped to check the level in the sprayer tank. While looking inside, he lost control of his legs and passed out. He was later hospitalized for several months with asthma, muscle aches and pains, and insomnia. A doctor diagnosed him with "occupational asthma."
"The doctor told me to leave agriculture," Schmaltz says. "He said, 'if you don't, you probably won't live 10 years.' "
While recovering, Schmaltz read about organic farming and decided to transition because he wanted to continue farming. The next spring he started the transition, and over time his symptoms disappeared. Today, Schmaltz continues to grow certified organic wheat, beans, flax, and other specialty grains.
"I didn't switch to organic farming for the money or a utopian dream," he says. "I did it for myself and my family in order to stay in agriculture."
Blaine Schmaltz's experience is not uncommon. Other farmers in the U.S. and Canada have switched to organic because of a health crisis they had—or even the death of a family member—due to pesticide exposure.
"It's definitely a common story for many farmers," says Kate Mendenhall, director of the Organic Farmers Association.
Source: Civil Eats
To view full article, visit:
https://civileats.com/2018/05/11/these-farmers-switched-to-organic-after-pesticides-made-their-families-sick/