Satva features organic cotton activewear, supporting Indian farmers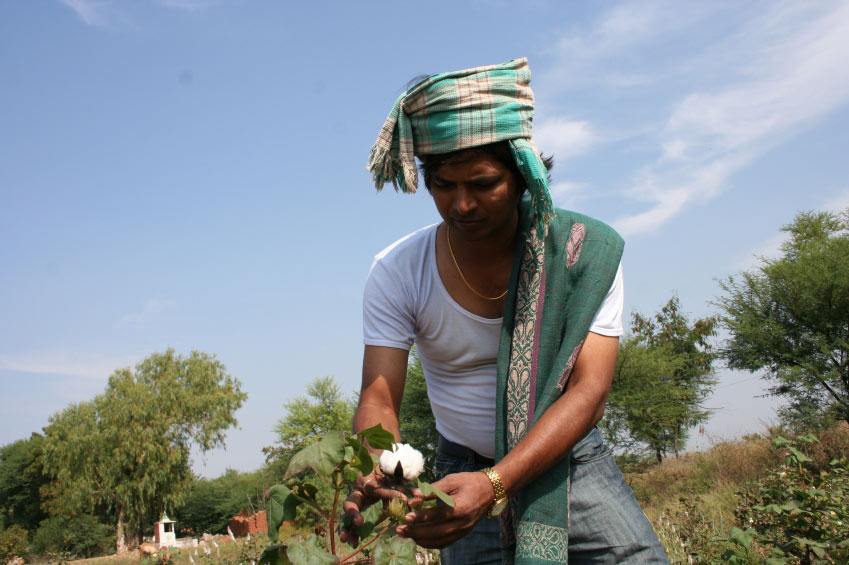 By vast
Published: April 3, 2018
Category: Organic News, The Organic & Non-GMO Report Newsletter
Small-scale cotton farmers in India have fallen into catastrophic debt trying to grow GM cotton, and one fashion designer wants to help out.
Puja Barar, a veteran of design houses in New York City, has debuted an athleisure brand using organic cotton and Global Organic Textile Standard (GOTS)-certified fabrics.
"Even though I loved what I did, I felt a disconnect in the way these big fashion houses were producing their garments and the values I believed in," she said.
Barar reached out to Sameer Mehra, managing director of Suminter India Organics, and together they launched Satva—which means "purity" in Sanskrit.
The supply chain eliminates the middleman, so farmers receive a living wage. These growers, using non-GMO seeds and natural growing practices, earning up to 40 percent more than conventional cotton growers in the country.
Whole Foods embraced the line right away; Satva clothes are found in Whole Foods stores nationwide. Barar finds some athletic apparel retailers prioritize "performance"-based fabrics over organic, so she's seeking outlets such as Amazon, Anthropologie, and yoga studios. The garments are attractively priced—"luxury at affordable prices," Barar said.
In addition to providing stable jobs, Satva is helping the farming community by establishing a scholarship program for young girls.
Barar sees the market for organic clothing growing over time, a shift that occurred in the beauty industry. "More and more customers are becoming conscious of what they are putting inside their bodies and on their bodies," she said.
Source: Forbes
To view full article, visit https://www.forbes.com/sites/eshachhabra/2018/02/27/why-this-female-founder-is-investing-in-organic-agriculture-for-her-clothing-startup/#491dd2ac5a33