Integrating cattle into crop rotations doesn't pose food safety risks, study finds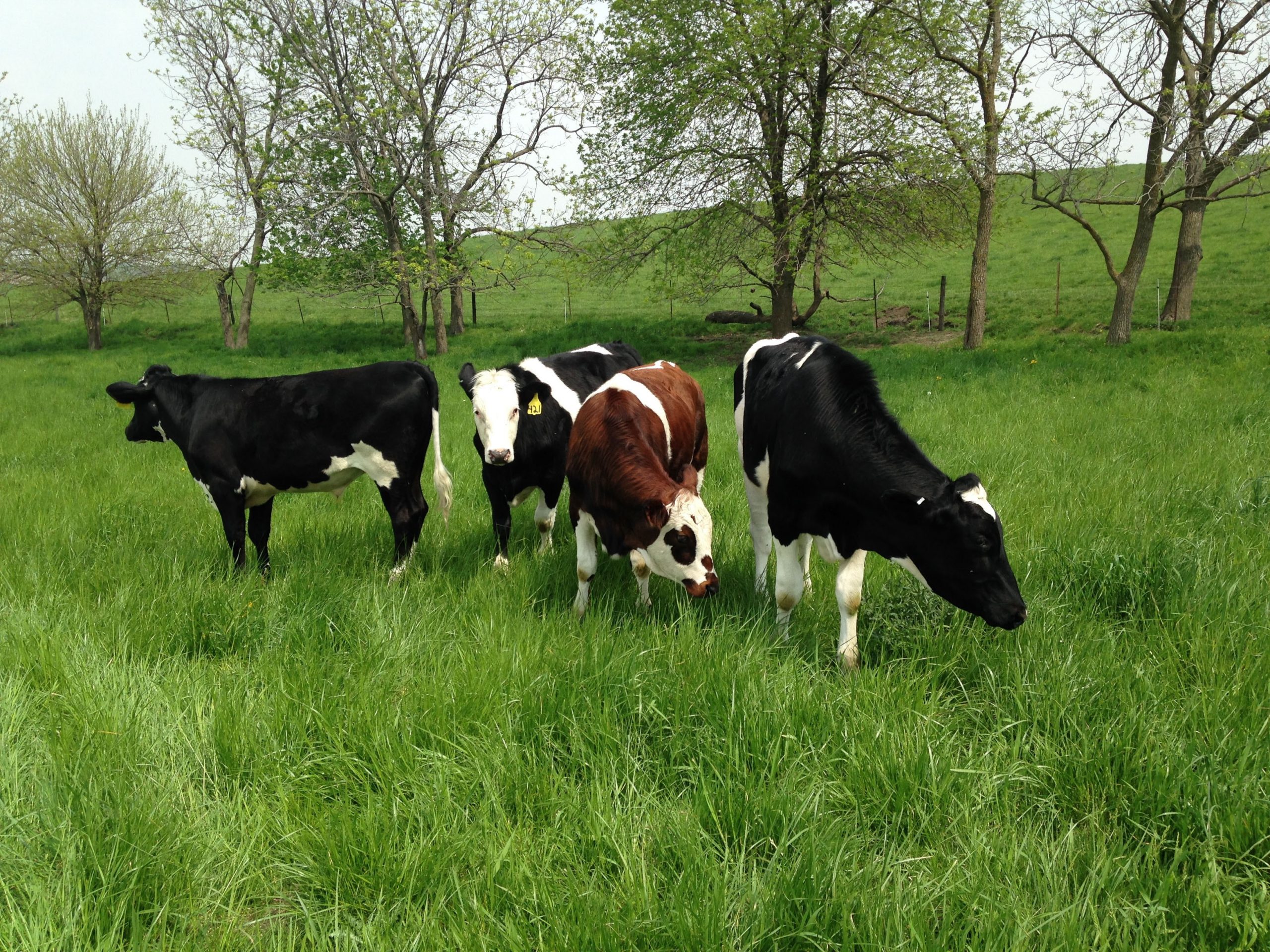 By vast
Published: January 28, 2020
Category: Organic News, The Organic & Non-GMO Report Newsletter
An Iowa State University study found that rotating organic crops and livestock on the same land was effective at keeping pathogens out of meat—compared to commercial farming practices, this method was as safe or safer.
No traces of common strains of E. coli or salmonella were found and pathogens detected in feed, hide, and fecal samples were below thresholds commonly seen in conventional production. The study, published in Renewable Agriculture and Food Systems, was the first in the Midwest to focus on food safety from these farming arrangements.
Twenty-seven cattle from three experimental organic farms in Iowa, Minnesota, and Pennsylvania were studied.
"Farmers are interested [in these practices] and are looking to universities and researchers for advice on how to get it done," said Kathleen Delate ISU professor and co-author of the study.
"The integrated crop-livestock system in this study demonstrated a high probability of meeting food safety goals for limiting E. coli O157:H7 and Salmonella spp. contamination in the forage, feed, feces, hide and meat of grass-based organic cattle," the study concluded.
Another benefit from integrated crop and livestock production is better soil health.
Source: News Service, Iowa State University
To view source article, visit:
https://www.news.iastate.edu/news/2019/12/17/organiclivestockandcrops