Film on India's "Seed Mother," preserver of native crop varieties, wins Cannes Award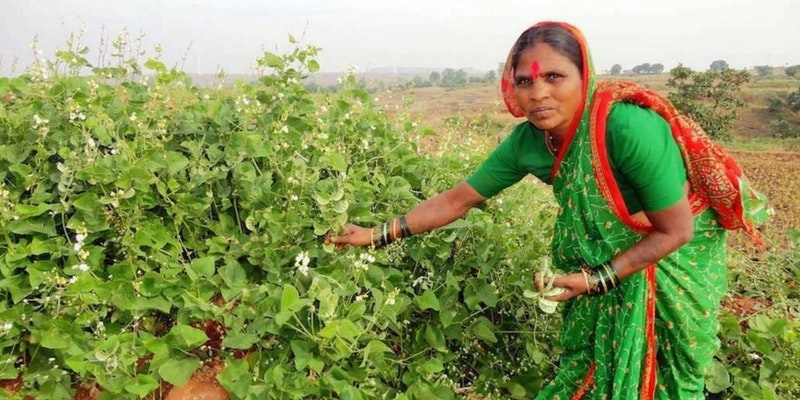 By vast
Published: August 2, 2019
Category: Glyphosate Controversy, The Organic & Non-GMO Report Newsletter
Rahibai Soma Popere, a 55-year-old Indian farmer who has single-handedly conserved up to 122 varieties of 32 different native crops, is featured in a short film that won third prize at the Cannes Film Festival.
The festival's Nespresso Talents 2019 honored the film by Indian filmmaker Achyutanand Dwivedi. Last year, Rahibai made the BBC's 100 Women 2018 list.
Rahibai lives in Kombhalne village in Maharashtra, where her seed bank houses some of the region's rarest grain, vegetable, herb, and fruit seeds. She learned to farm on three acres with her family, using natural and organic methods; later, completely self-taught, she transformed two acres of wasteland into a producing farm, with help from a traditional water harvesting system. The Maharashtra Institute of Technology Transfer for Rural Areas (MITTRA) has supported her efforts to preserve seeds.
Rahibai has saved over 60 indigenous vegetables, 15 varieties of paddy, and 9 varieties of peas and oilseeds, among others. She launched the Kalsubai Parisar Biyanee Samvardhan Samiti self-help group for women, dedicated to eliminating hybrid seed varieties as much as possible.
"Villagers were falling sick frequently after eating food prepared from hybrid crops," she said. In addition to requiring chemical fertilizers and pesticides, hybrids typically consume more water, important in this drought-prone region.
Rahibai's farm features 500 native plants, including a wide range of hyacinth beans being studied for unusual genetic properties. Her goal is to preserve 250 seed varieties and introduce organic farming to 25,000 families.
Source: Efforts for Good
To view full article, visit:
https://effortsforgood.org/get-inspired/seed-mother-india-rahibai/?fbclid=IwAR0161WgVY-p7vxPDo-nWYdz45SfWvug_cfG7w0Z41qBvOMng9sFGgaTtks