Cosmic Crisp®: New non-GMO apple aims for the stars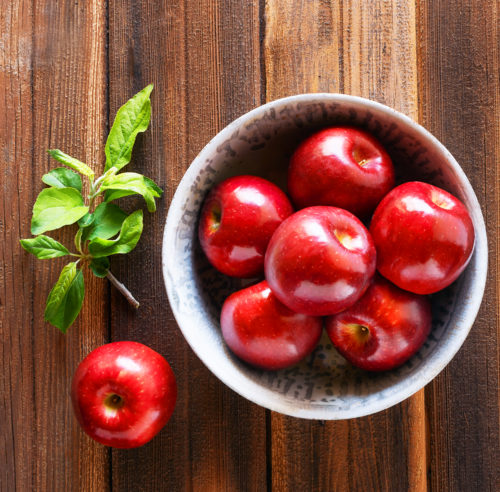 By vast
Published: January 28, 2020
Category: Non-GMO News, The Organic & Non-GMO Report Newsletter
A long-term collaborative effort between researchers, tree fruit growers, and industry partners in Washington State has produced a prize apple—bred to be the sweetest, tangiest, crispiest apple anywhere, holding its freshness for up to a year in storage.
The Cosmic Crisp®, a non-GMO hybrid known as WA 38, was conceived two decades ago by horticulturalist Bruce Barritt, who developed Washington State University's (WSU) apple-breeding program to support the state's monolithic apple industry. Sensing that the Red Delicious' popularity was waning, Barritt crossed a Honeycrisp variety with an Enterprise in 1997; by 1999, the experimental tree was planted in a WSU orchard, and the first fruit was born. By 2017, 300,000 Cosmic Crisp trees were planted at nurseries (growers had requested four million)—three years later, 11.5 million trees were planted.
Growers were central to the project, offering researchers their orchards rent-free. Cosmic Crisps are grown in central Washington, an ideal climate for producing the high-sugar content, high acidity, long-term crunch available after miles of travel (with controlled-atmosphere storage). The apple ripens more uniformly than many varieties and can be sold year-round.
Cosmic Crisp got its name from input from focus groups; the name derives from the white pinpricks on its skin, recalling stars against a red sky. Last year, 450,000 40-pound boxes were available for sale, but in 2020 that number will jump to over two million. The brand's taglines, "Imagine the Possibilities" and "The Apple of Big Dreams," enhance the apple's moniker.
Source: WSU Foundation
To view source article, visit: