Consumer advocates criticize NSF's non-GMO certification of sweetener derived from GMO yeast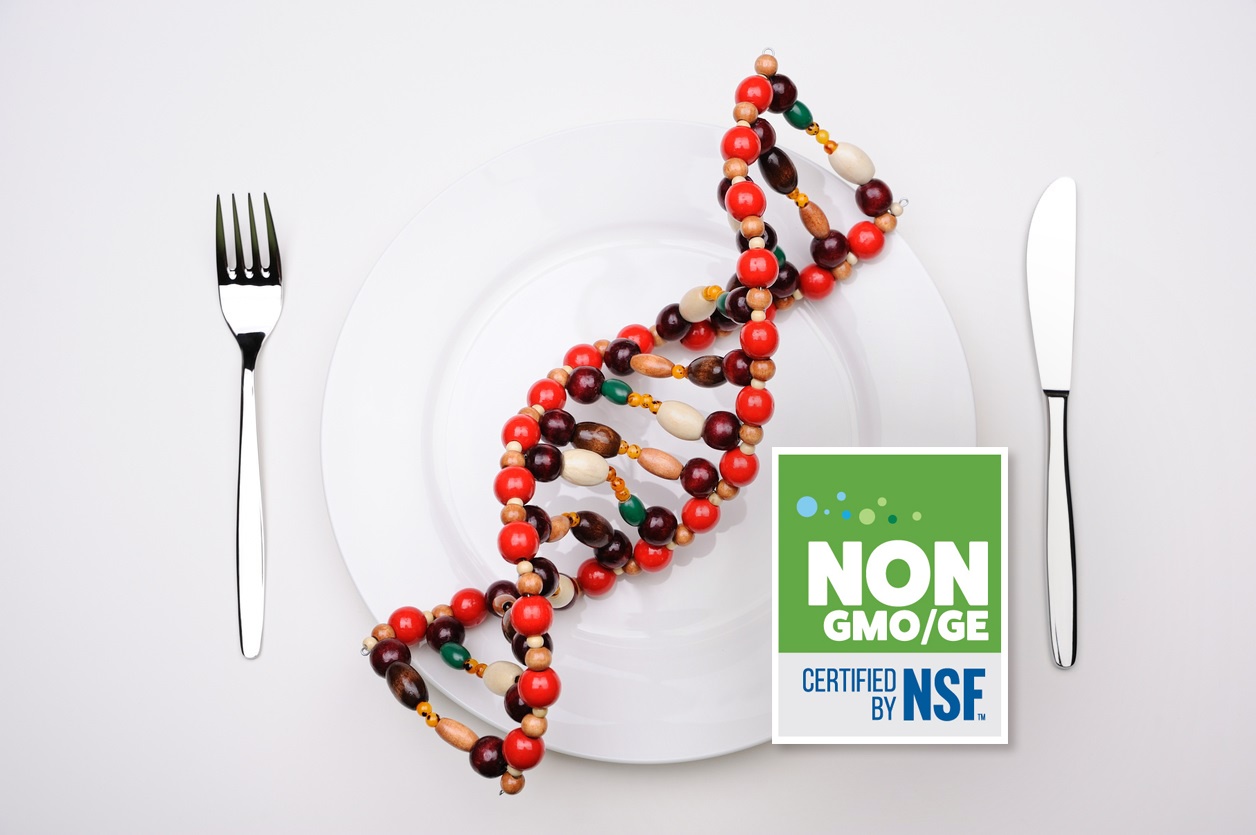 They say NSF's True North non-GMO certification of Cargill's EverSweet synthetic biology sweetener sets a "dangerous precedent;" product would not be certified by the Non-GMO Project.
By Ken Roseboro
Published: August 4, 2018
Category: Extreme Genetic Engineering, The Organic & Non-GMO Report Newsletter
Consumer advocates have denounced the non-GMO certification of Cargill's EverSweet sweetener by NSF's Non-GMO True North program because the product is derived from a genetically engineered yeast.
Made by Cargill, EverSweet is described as a "next generation, zero calorie sweetener." It is derived through a fermentation process using a GMO yeast, which produces the compounds Reb M and Reb D similar to those found in a stevia leaf.
But Dana Pearls, senior food and technology policy campaigner at Friends of the Earth, says the True North non-GMO verification of EverSweet "sets a dangerous precedent for greenwashing other GMO products."
"All products derived from genetic engineering, including the GMO EverSweet, must regulated, assessed, and labeled," she says. "Ingredients like EverSweet that are derived from genetic engineering are the new GMOs, and labeling must be honest and transparent."
The fermentation process used to make compounds like EverSweet is known as synthetic biology and is one of the next generation genetic engineering technologies that include gene editing.
At odds with Non-GMO Project standard: "It just doesn't make sense"
Cargill claims the GMO yeast is "completely filtered out" of the end product sweetener. This allowed the product to be certified by NSF's Non-GMO True North program, which exempts GMO fermentation microbes for additives and food ingredients. EverSweet is evidently considered a food ingredient.
NSF spokesperson Lindsay Karpinskas, says the True North standard includes a range of exemptions for enzymes used as processing aids, which, she says, are not present in the finished product. These include vitamins, minerals, non-viable or inactivated microorganisms, and microbial growth media such as the fermentation feedstock used to produce EverSweet.
"These exemptions allow products derived from microorganisms and enzymes to be certified because genetically engineered ingredients are not present in the finished product," she says.
But the Non-GMO Project would not verify EverSweet because the Project's standard requires that fermentation microbes of verified products be non-GMO.
"You can't make a truly non-GMO product using genetic engineering," says Megan Westgate, Non-GMO Project executive director. "A product like EverSweet would not be eligible for verification under the Non-GMO Project Standard because it's produced by genetically engineered yeast. It doesn't matter that the yeast isn't present in the finished product—how can you take a GMO microbe and produce something non-GMO with it? It just doesn't really make sense."
Along with the Non-GMO Project, NSF's True North program is one of two approved non-GMO certification programs for companies making non-GMO claims on products sold in Whole Foods stores. NSF is also a technical administrator to the Non-GMO Project.
Impossible Burger could be certified non-GMO by True North
Michael Hansen, senior scientist at Consumers Union, publisher of Consumer Reports, says NSF's True North standard has a "problematic loophole" that could allow any ingredient derived from GMO microbes to be non-GMO certified. Even the controversial Impossible Burger, which is considered a GMO product, could be certified non-GMO through the True North standard, according to Hansen.
"The real issue is that any ingredient or additive that comes from a GMO microorganism is exempt," he says. "So, not only can this genetically engineered stevia (EverSweet) get a True North Non-GMO Standard label, but the Impossible Burger could also get such a label, since the soy leghemoglobin is produced by GMO yeast. Indeed, you could have a product where all the main ingredients were produced by GMO microorganisms and still get the True North Non-GMO Standard."
Pearls urges NSF to change its standard. "True North's standards should be updated to include new genetic engineering techniques, following the lead of the Non-GMO Project and the National Organic Standards Board (which in 2016 voted to update U.S. organic standards to exclude ingredients derived from next generation genetic engineering techniques)."