Clemson grant addresses soil challenges for southeastern organic farmers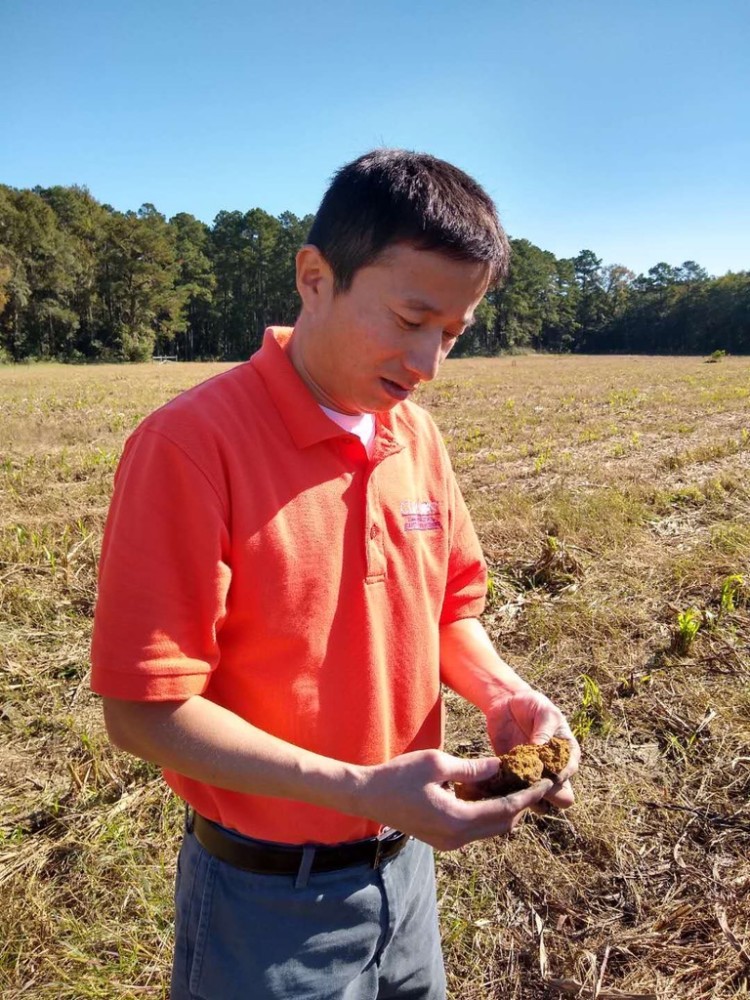 Published: December 3, 2020
Category: Organic News, The Organic & Non-GMO Report Newsletter
South Carolina farmers are faced with low soil organic carbon, low soil fertility, and weak soil structure, keeping them from successfully growing organic vegetables.
Rongzhong Ye, an assistant professor at Clemson's Pee Dee Research and Education Center (REC), has received a $500,000 grant from the United States Department of Agriculture's National Institute of Food and Agriculture for a 3-year study—focused on improving soils to support organic vegetable production.
"Increasing organic inputs, such as manure and compost and cover crops, as well as using conservation tillage, are considered some of the best management strategies to address such soil health issues," Ye said.
In addition to Clemson researchers, the Rodale Institute Southeast Organic Center (Chattahoochee Hills, GA) will collaborate in evaluating the impact of diverse organic inputs on soil health and productivity. Research will focus on soil microbial communities, carbon dynamics, nutrient processes, changes of soil health, yields, and nutritional quality; carbon, nitrogen, and phosphorous cycling will be analyzed.
"We want to provide research-based information to regional producers to improve ecosystem services and environmental stewardship of their farms," Ye explained.
Field trials will take place at the Pee Dee REC and the Rodale Center. Rotation will involve tomato-cucumber-winter cover crops; cover crops include cereal rye and hairy vetch, and a combination of these.
In 2019, the U.S. had 16,585 certified organic farms, with just 39 of them in South Carolina.
Source: Clemson University
To view full article, visit:
https://www.newsbreak.com/south-carolina/florence/news/2094113852679/clemson-researcher-studies-organic-agriculture-soil-challenges