PURIS pea protein receives $75 million boost from Cargill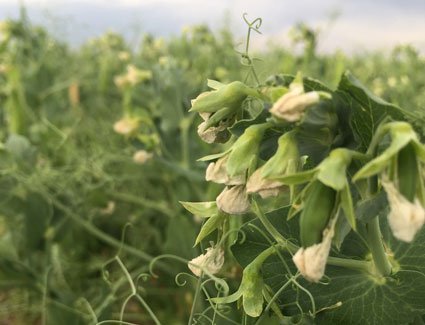 Published: October 2, 2019
Category: Market News, The Organic & Non-GMO Report Newsletter
As demand for non-GMO pea proteins, starches, and fibers grows in the burgeoning plant-based food market, the leading North American pea protein producer got a second hefty investment from Cargill. PURIS will retrofit a 200,000 square-foot facility in Dawson, Minnesota that will double its current production—while boosting local jobs and farmer profits.
"This is the future of food," said Tyler Lorenzen, president of PURIS. "The Dawson facility will not only support PURIS farmers in the U.S. with a crop that regenerates their land… but will also support the growing demand for great tasting plant-based products in the market place."
PURIS works with over 400 farmers in the U.S. to grow its proprietary, non-GMO pea seed. The company then translates the peas into various pea ingredients, many of which form the basis of meat substitutes such as Beyond Meat products.
Cargill's initial investment ($25 million in January 2018) boosted output in PURIS' Turtle Lake, Wisconsin facility; a third plant operates in Oskaloosa, Iowa.
Beyond Meat's profits surged 483% in a year, with grocery sales up 192%.
Sources: Cargill; CNBC
To view original articles, visit:
https://www.cargill.com/2019/cargill-oinvests-aditional-$75-million-to-propel-puris-pea
https://www.cnbc.com/2019/08/28/beyond-meats-pea-protein-supplier-receives-additional-75-million-investment-from-cargill.html