Percy movie dramatizes Saskatchewan farmer's legal fight with Monsanto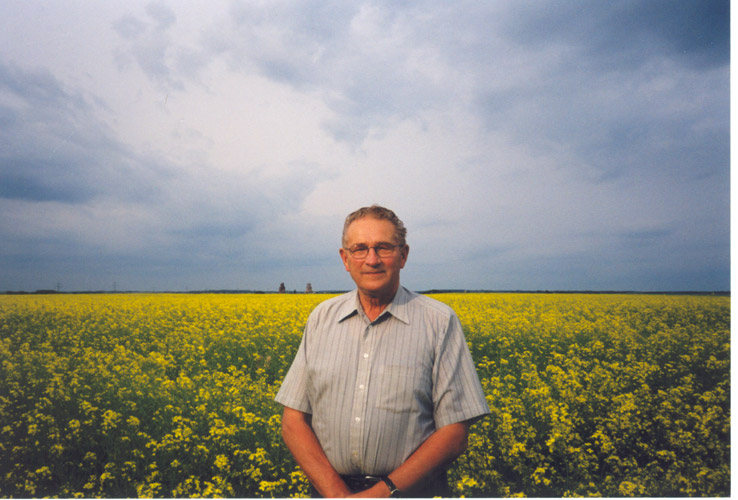 By vast
Published: October 4, 2018
Category: GMO News, The Organic & Non-GMO Report Newsletter
Academy Award winner Christopher Walken is in Winnipeg, Manitoba to film the story of Percy Schmeiser, a canola farmer from Saskatchewan who was sued by Monsanto in 1998 for "stealing" genetically modified canola seed that had drifted onto his property.
Christina Ricci plays Rebecca Salcau, a non-GMO activist involved in his struggle to fight the corporate giant.
Schmeiser argued that he owned the seeds because they landed on his fields by accident; Monsanto claimed he harvested the seeds without paying for them. After hearings in the Federal Court of Canada and the Federal Court of Appeal, the Supreme Court of Canada decided five-to-four in favor of Monsanto, with each side required to pay its own legal fees.
Through his uphill battle, Schmeiser became a symbol of the rights of disenfranchised farmers facing the same challenge against perceived corporate greed.
The film is also being shot in India. Scythia Films is producing the movie.
Sources: Canadian Broadcasting Corporation, Deadline
To view full articles, visit:
https://www.cbc.ca/news/canada/manitoba/walken-ricci-filming-winnipeg-percy-1.4811581
https://deadline.com/2018/09/christopher-walken-christina-ricci-anti-gmo-percy-movie-1202457071/