New Jersey Institute of Technology biology graduate embarks on an organic farming mission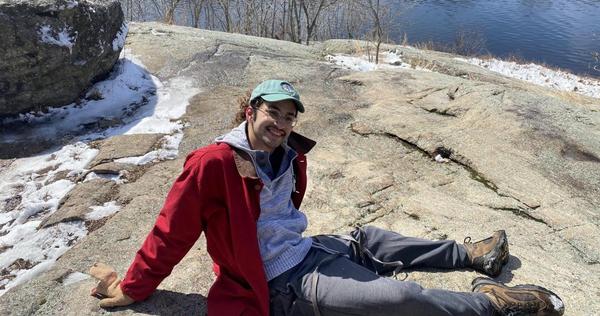 Published: June 6, 2022
Category: The Bright Side
For biology graduate Xavier Reyes, his decision to hang up his lab coat in exchange for overalls to become an organic farmer is the best way he can move the needle on sustainability.
The Albert Dorman Honors College student had come to NJIT with the idea that he would pursue a career in ecological research to help the fight against climate change and improve the relationship between nature and mankind. He conducted research with some of NJIT's most prolific faculty, like Phil Barden, researching how the size of an ecosystem affects its ability to hold biodiversity. His analysis in the Caribbean, highlighted in the 2019 Undergraduate Research Institute Book of Abstracts, suggests a consistent relationship in the proportion of feeding groups and foraging groups on each island. Research such as this has the potential to inform conservation efforts on habitat size.
I can … take it out of the lab into the ground.
"If Phil Barden can't get you interested in research, then no one can. And that's when I realized it might not be for me," said Reyes. "I don't have the disposition to be a researcher and to go into science, not my personality. But I can be part of the climate fight, I can be on the ground implementing that research."
Reyes began both figuratively and literally exploring, as he participated in an internship in Tennessee's Smoky Mountains with the nonprofit Discover Life in America. It was this internship, ironically facilitated by Barden, where Reyes experienced nature through constant immersion, and it was a transformative experience.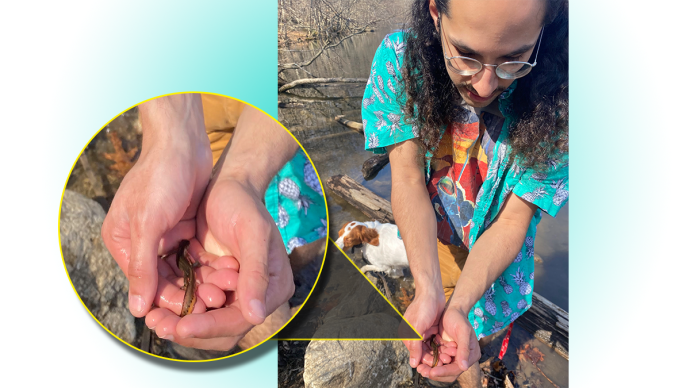 "It was like a coming-of-age movie: Big city kid living in New York goes to Tennessee, finds nature, becomes amateur naturalist," joked Reyes. But it was true, and it made him more confident as a person to go out and do something, even without experience or expertise.
With dirt in his fingernails, Reyes had come to the conclusion a life outside was for him. However, it wasn't until he took biology professor Maria Stanko's special topics class, "Food for a Hot Planet," that he discovered farming was how he could bridge his academic experiences with his passion for ecological symbiosis.
His path now clearer, Reyes connected with a database of regenerative agriculture operations — farming that focuses on sustainable practices resulting in topsoil rejuvenation, enhanced ecosystem servicing, water cycle benefits and increased resilience to climate change. He quickly found a small-scale operation that fit his style, Cherry Grove Organics in Princeton.
While the jump from academia to farming sounds quizzical, Reyes credits his education with shaping how he thinks and solves problems.
"Being ok with getting it wrong and improving incrementally is the biggest thing I can take from my education at NJIT," said Reyes, who has no illusions about how hard farming is. "I can read the science and do it, take it out of the lab into the ground."
Source: New Jersey Institute of Technology
Organic & Non-GMO Insights June 2022