Mexican heirloom corn finds growing niche among U.S. consumers, restaurants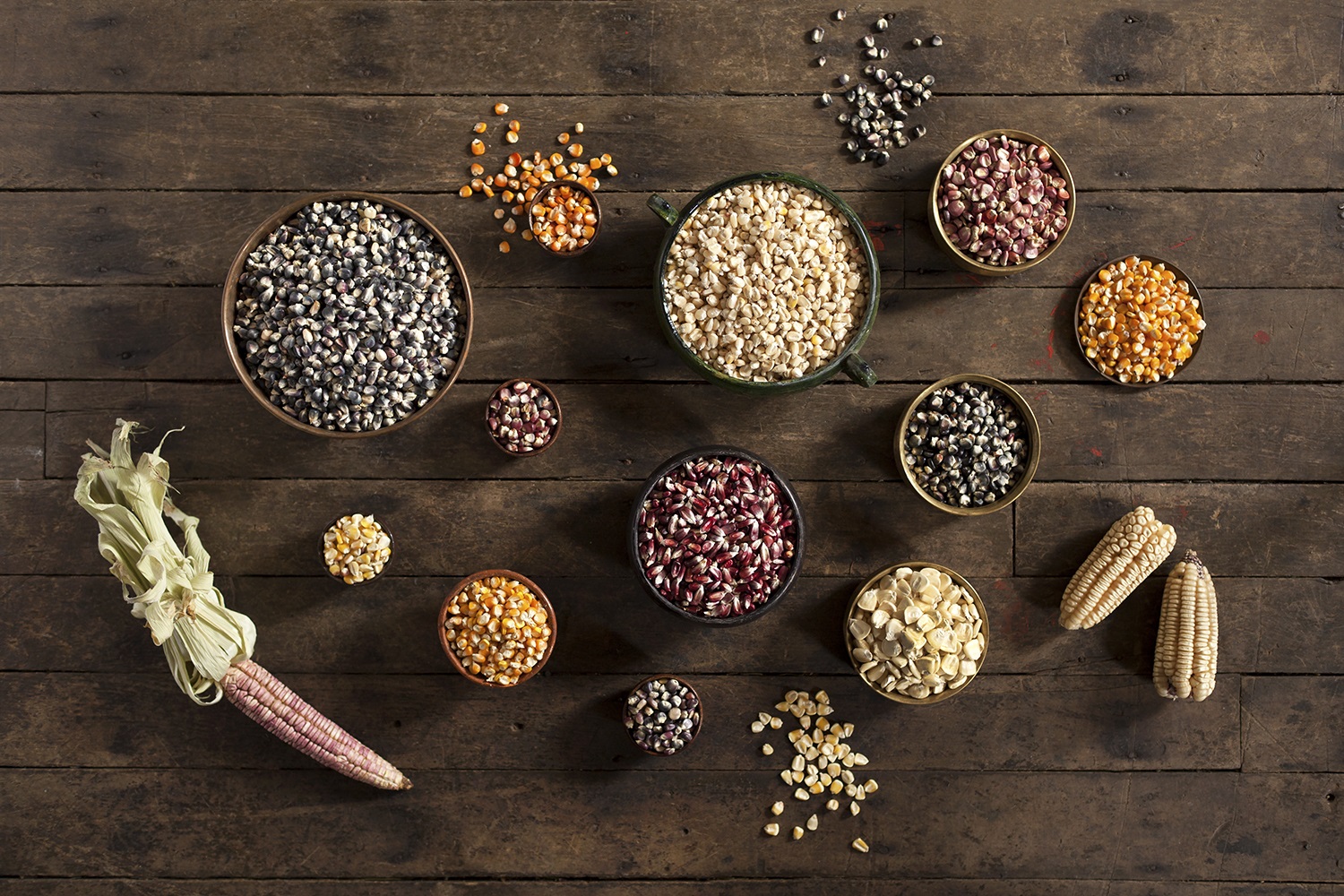 Published: October 2, 2023
Category: Mexico's GMO Ban
Nurtured over generations, heirloom corn varieties from central and southern Mexico are enjoying time in the limelight. Juan Vargas' colorful cobs—ranging from deep red to pale pink, from golden yellow to dark blue—occupy 20 of his 50 farm acres in Ixtenco, in the state of Tlaxcala. That's up from only one acre in 2010.
Demand for the strain comes from consumers worldwide looking for specialty organic produce from small farmers—U.S. chefs in particular. Although heirloom varieties comprise less than 1% of total domestic product in Mexico, they sell for over three times the price of conventional white corn. Brooklyn-based Mexican chef Zack Wangeman (from Oaxaca) says the tortillas and tostadas from heirloom varieties evoke "a country flavor…that taste of toasted corn" associated with Mexico.
President Andres Manuel Lopez Obrador has moved to ban imports of GM corn and impose a 50% tariff on imported white corn. Agronomist Gerardo Noreiga says if those native varieties were produced on a massive scale—even the whites—"we would not need to mess with genetically modified." He is conducting a research project exploring the benefits of native corn over hybrids. Native varieties have impressive yields and can withstand 50 days of drought, something no hybrid can do.
Other farmers show reluctance to switch from hybrids (more yields, less work) but admit severe damage to crops from recent drought.
Aversion to GMOs for health reasons continues in Mexico.
Source: The Associated Press
To view source article, visit: https://apnews.com/article/heirloom-native-gmo-corn-mexico-trade-dispute-946c741492660c46287375e4db299144
Organic & Non-GMO Insights October 2023