Harmless Harvest launches regenerative farming for coconuts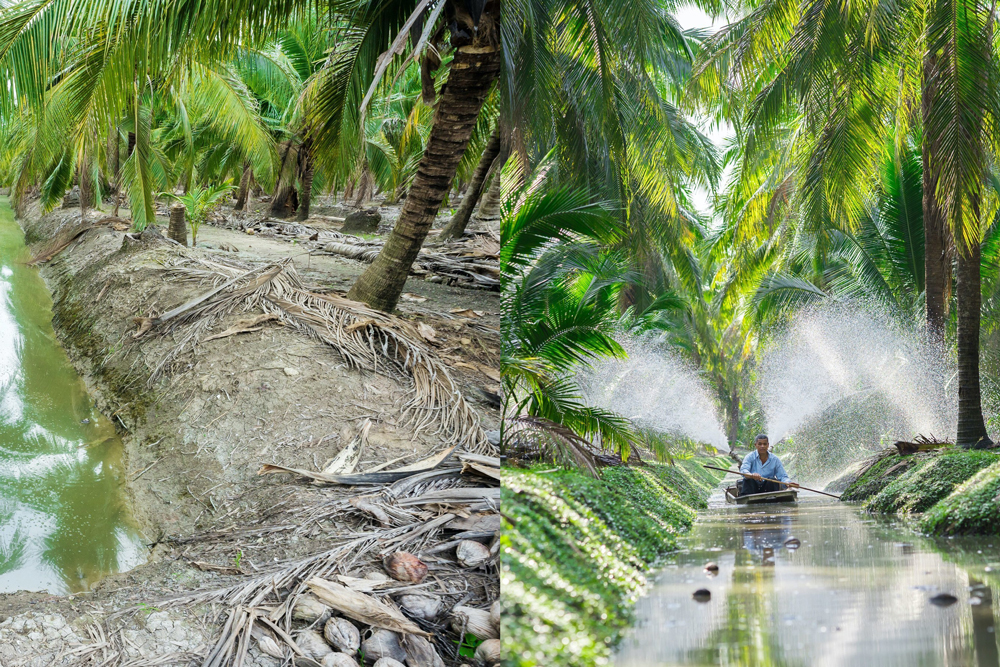 Published: April 8, 2021
Category: Regenerative Agriculture
Harmless Harvest, pioneer and brand creator of coconut water, coconut yogurt, and coconut-based beverages, wants to revamp the coconut industry at ground level.
Partnering with Danone Ecosystem Fund and the Deutsche Gesellschaft für Internationale Zusammenarbeit (GIZ) GmbH, the company launched the Regenerative Coconuts Agriculture Project (ReCAP) in Thailand. This first of its kind project will create a regenerative farming model to alleviate climate change impacts and stabilize farmer incomes.
Harmless Harvest's coconut products have catapulted demand for organic coconuts; many Thai farmers have resorted to chemical-intensive monoculture crop farming in response. Climate impacts have slammed Thailand's crop production, highlighting the importance of the ReCAP project.
Without cover crops, soil becomes compact, less able to retain moisture—heavy monsoon rains then exacerbate soil erosion. ReCAP will foster extensive cover cropping, intercrops, mulching, beehives, and more.
"Most coconut farmers rely on coconuts as their single source of revenue," said Ben Mand, CEO of Harmless Harvest. "With significant fluctuations in market conditions and deteriorating climate conditions… [this becomes] a real challenge for families."
ReCAP will provide farmers with training on farm management, soil health, and more, while providing best practices to increase biodiversity and farmer resilience.
In 2023, the project's results will be assessed with the goal of increasing farmer incomes by over 10%, and transition at least 50% of acres to regenerative organic.
Harmless Harvest's ultimate vision is to empower growers and transition to 100% regenerative farms.
Source: Harmless Harvest
To view source article, visit:
https://www.prnewswire.com/news-releases/harmless-harvest-and-its-partners-launch-the-first-coconut-regenerative-agriculture-initiative-301189044.html
Organic & Non-GMO Insights April 2021