EU releases plan to triple amount of organic farmland by 2030
By vast
Published: June 2, 2020
Category: Organic News, The Organic & Non-GMO Report Newsletter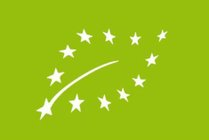 The European Commission released ambitious goals in May to redesign the way the EU produces, distributes, and consumes food—with organic agriculture playing a key role in building a sustainable food system.
The Farm to Fork (F2F) strategy wants 25% of total agricultural land to be farmed organically by 2030, tripling the current percentage. Highlighting organic's positive impact on biodiversity and creation of new jobs, the plan has put forth "eco-schemes" as a funding stream to prioritizes practices including precision agriculture, agro-ecology, agro-forestry and carbon farming. The Commission will lay out ways to help member states "stimulate both supply and demand for organic products."
The plan includes improving availability and price of sustainable food, promoting healthy eating, and securing a range of quality seeds to adapt to pressures of climate change.
Organic association IFOAM praised the "landmark decision to put organic at the heart of the future European food system," noting that organic is a more resilient system in times of crisis.
Farmers represented by the European Crop Protection Agency are worried by the Commission's ambitious targets and their impacts, and are urging "realistic and science-based" goals.
Source: Euractiv
To view full article, visit:
New food policy to triple amount of agricultural land farmed organically by 2030