BYF Brands builds secure non-GMO corn supply chain for PopCorners snack product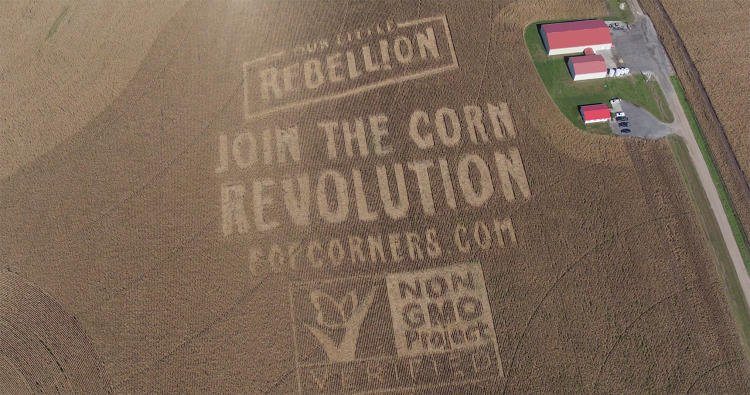 By vast
Published: June 7, 2018
Category: Company Profile, The Organic & Non-GMO Report Newsletter
Three years ago, BYF Brands, maker of PopCorners snack product, took a big step to improve its supply chain and secure non-GMO corn for its product.
Securing a non-GMO supply chain that would pass the Non-GMO Project's stringent verification required seeking help from Bunge, a 200-year-old global ingredient supplier that company president Dan Morgan said supported the brand's interest in having a direct connection to the farmers who grow and harvest their grains in North America. Paul Nardone, CEO of BFY Brands, personally visited family farms in Nebraska to develop relationships with suppliers and, most importantly, to learn more about their vision for growing non-GMO crops.
It wasn't particularly hard to get suppliers on board to supply PopCorners, as many farmers were already incentivized to go non-GMO because they wanted to halt excess spraying of herbicide—a symptom of GMO crops that are resistant to the herbicide glyphosate, also called Roundup Ready crops. Consumer interest in non-GMO high-risk crops such as corn, canola and soy was rapidly growing, and many farmers believed in the mission.
"What's great about our farmer partners is that they are personally motivated to grow non-GMO corn," Morgan said. "They believe this is the way corn should be grown and this is what they eat themselves and what they feed their families, so that same quality should be what they provide their partners to feed their customers."
Currently, PopCorners partners with 59 family farmers in Nebraska.
Source: New Hope Network
To view full article, visit:
http://www.newhope.com/manufacturing-and-supply-business-resources/esca-bona-supplier-hero-popcorners