QUINN snack company to participate in the Soil Carbon Initiative
Published: April 6, 2023
Category: Regenerative Certification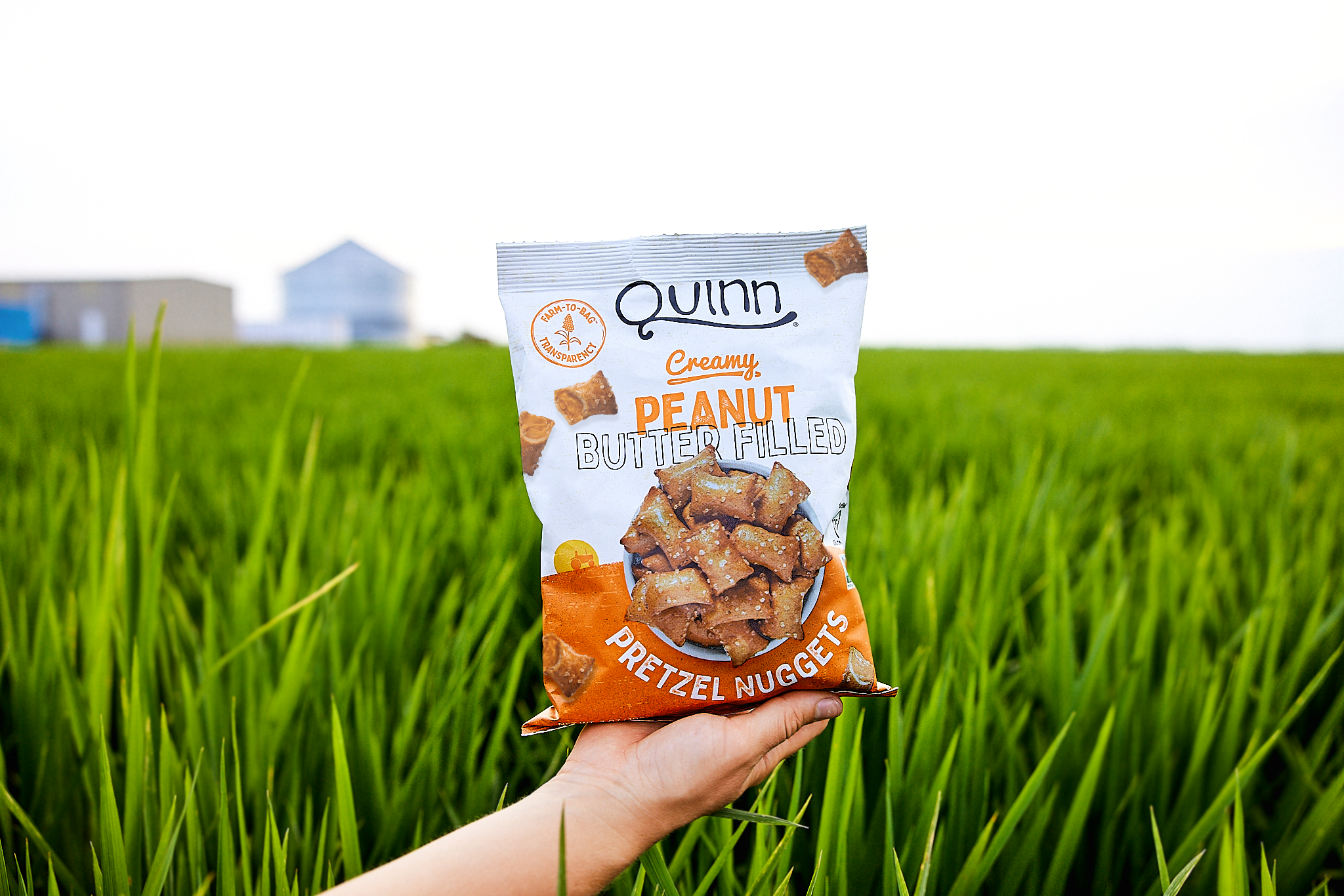 QUINN, a pioneer in reinventing classic snacks, announced its participation in the Soil Carbon Initiative (SCI), a new program from nonprofit Green America. The initiative incentivizes farmers to transition to regenerative agriculture, to improve soil health, biodiversity, climate resiliency, and farm economics.
With 99% of U.S. agricultural land farmed conventionally (Source: Organic & Non-GMO Report) and reliant on synthetic chemicals, the need to revolutionize food production is clear.
Since 2020, QUINN has worked with Nebraska sorghum grower Steve Tucker, an SCI farmer partner, as he transitions to regenerative practices. Sorghum, nutrient-dense and inherently sustainable, has been a key ingredient for QUINN since it introduced the world's first whole-grain, gluten-free pretzels in 2016.
"There is room for all farmers, conventional and organic, in the regenerative agriculture movement. You don't have to be doing it perfectly to be doing it better," said Kristy Lewis, QUINN founder.
"By participating in the Soil Carbon Initiative's Go-To-Market Pilot Program, QUINN is taking forward-thinking action for people and the planet," said Alisa Gravitz, president and CEO of Green America. "SCI gives companies a roadmap to assess their agricultural impact, support regenerative farmers, and demonstrate real impact."
The goal is to create "a regenerative future that rebuilds soil health, restores the climate, and revitalizes farm and rural community prosperity," Gravitz said.
QUINN, founded in 2010, developed the world's first microwave popcorn in a patented Pure Pop Bag® made of compostable paper with no chemical or plastic coating.
Source: QUINN Snacks
To view source article, visit: https://quinnsnacks.com/blogs/press-media/quinn-snacks-announces-participation-in-new-regenerative-farming-commitment-and-verification-program-soil-carbon-initiative
Organic & Non-GMO Insights April 2023