Regenerative organic certification reaffirms Lundberg Family Farms' four generation mission to "leave the land better than we found it"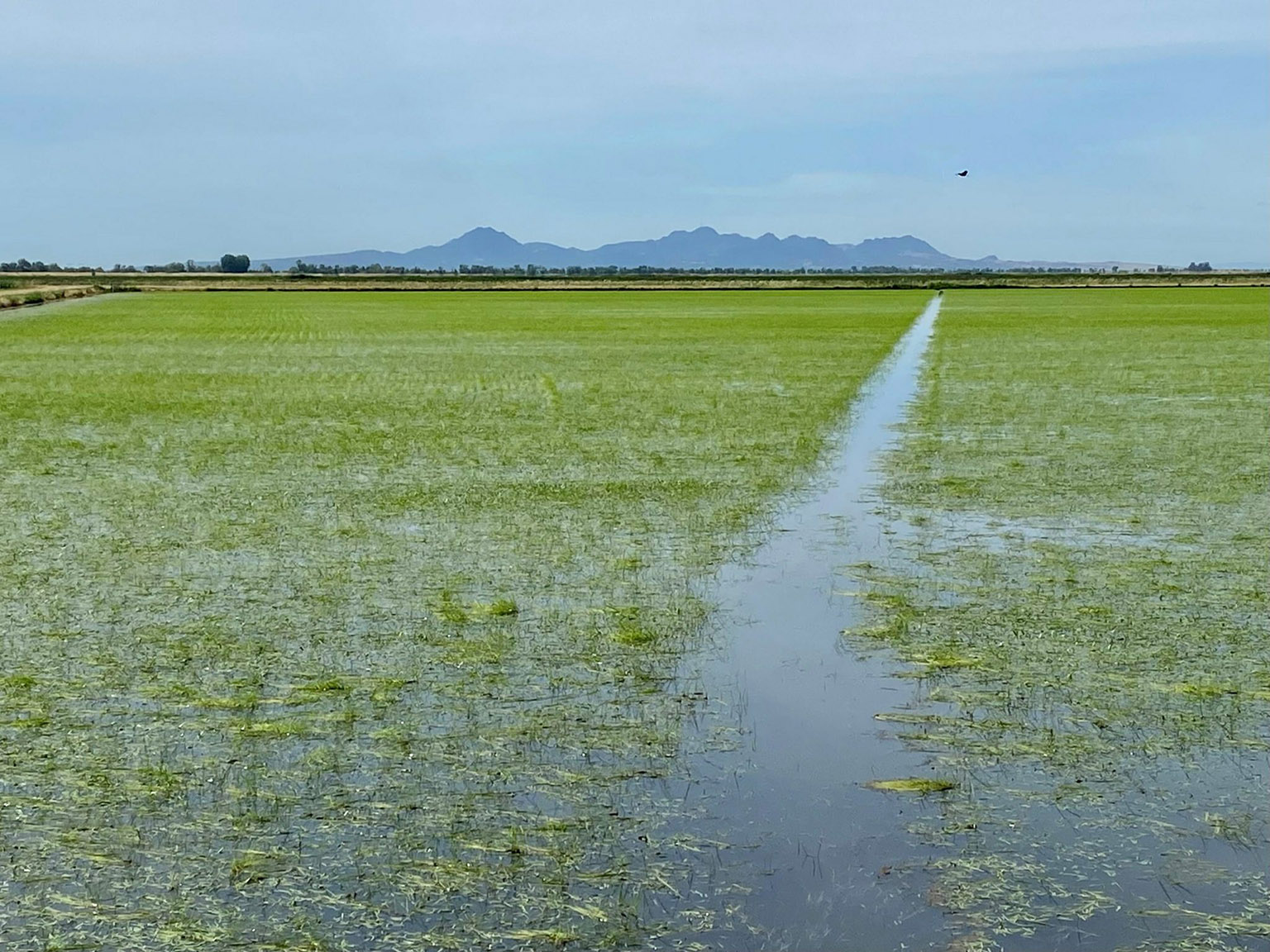 By Ken Roseboro
Published: April 3, 2023
Category: Regenerative Agriculture
Company sets goal to certify all organic rice grown on its farms as regenerative organic by 2027
Lundberg Family Farms, a leading grower of organic rice and maker of packaged rice and rice snacks, recently announced it is the first U.S.-grown rice brand to earn Regenerative Organic Certification. As part of its robust sustainability efforts, Lundberg has also set a goal to certify all the organic rice the company grows by 2027.
"Lundberg Family Farms has always aspired to, in my Grandpa Albert's words, 'leave the land better than we found it,'" said Bryce Lundberg, vice president of agriculture and third-generation farmer at Lundberg. "We're grateful that we were able to achieve certification, which validates that our farming practices align with Regenerative Organic Certified® (ROC) standards. We believe our family has been farming regeneratively for generations by prioritizing the health of our soil and supporting the ecosystem around our rice fields."
While there is currently no regulatory or legal definition set forth to claim regenerative practices, it is widely acknowledged that prioritizing soil health is a foundation of regenerative farming. Certifying bodies are beginning to emerge, including Regenerative Organic Alliance (ROA), to create standards like Regenerative Organic Certified to substantiate such claims.
Lundberg began the process to become ROC certified in November 2021 and applied to get their 2022 crop certified. Initially, they weren't sure their farming practices would meet the requirements of the ROC standard but as they worked through the process, they soon realized they could easily meet the standard.
"We were thankful and pleased as we worked with ROC that they recognized that our practices are regenerative," Bryce says.
Lundberg grows 17 rice varieties on more than 15,000 acres in the rice growing region in northern California. About 75% of their rice production is organic.
The Lundbergs chose the family's original farm to be ROC certified first. This comprises 1500 acres and was where Bryce's grandparents, Albert and Francis Lundberg, farmed. The couple had moved to Richvale, California in 1937 with their four sons, Eldon, Wendell, Harlan, and Homer from Nebraska to escape the Dust Bowl.
Today, members of the fourth generation of Lundbergs work on the farm and the family business. These include Bryce's daughter, Brita, the company's communications manager, and his son, Anders, who is a farmer and helps Bryce with the agriculture side of the business.
The ROC's focus on continuous improvement appealed to the Lundbergs. "USDA organic standards set a floor but we aspire to a higher level and continuous improvement," Bryce says. "We want to encourage improvement and a better way of farming."
Lundberg's regenerative practices include:
Prioritizing soil health: Lundberg treats the soil like a living thing by feeding it a diverse diet that includes compost and cover crops such as oats and vetch, which can help sequester carbon, restore nutrients to the soil, reduce weeds, and prevent erosion. This results in an estimated 100,000 lbs. of organic matter per acre.
Using water for multiple benefits: Agriculture depends on water. However, California rice farmers use water for more than growing rice. The region's heavy clay adobe soil holds water like a bathtub so it can be recycled. According to the California Rice Commission, 40% of the water used to grow rice is recycled. Some of the water even returns to rivers and streams, where zooplankton from the fields can help healthy salmon grow.
Providing wildlife habitat: Rice fields replicate California's once-abundant wetlands and provide habitat for 200-plus species. Each winter, Lundberg floods a portion of its fields to provide habitat and nutrition for wintering waterfowl, whose feet press rice straw into the soil, which can help it decompose the straw and turn it into mulch for the next year's crop.
The Lundbergs also employ an innovative "wet and dry" organic weed control method developed by Albert Lundberg. After planting rice, they raise water levels in the field so it is high enough to drown grass weeds without harming the rice. Then, they dry the fields for up to 30 days to kill aquatic weeds that emerge when the fields are flooded. This alternation of wetting and drying the fields continues until harvest.
Farms and food brands earn ROC certification at three levels: bronze, silver, and gold. Lundberg Family Farms was certified at the bronze level. Its first certified product, Regenerative Organic White Basmati Rice, was made available at Whole Foods Market nationwide in early April.
Lundberg aims to have all of its products ROC certified. "We recognize the urgency and importance of this certification effort, and our goal is to certify all the organic rice Lundberg grows by 2027," says Lundberg CEO Craig Stevenson.
The Lundbergs also see the importance of regenerative organic certification from a consumer's perspective.
"Consumers want to know how their food is grown and how it impacts the planet," Brita says. "We believe it's important to define regenerative and develop standards around regenerative organic so that it does mean something and builds consumer trust and holds the industry accountable."
Organic & Non-GMO Insights April 2023