Farmer: Non-GMO is not a niche market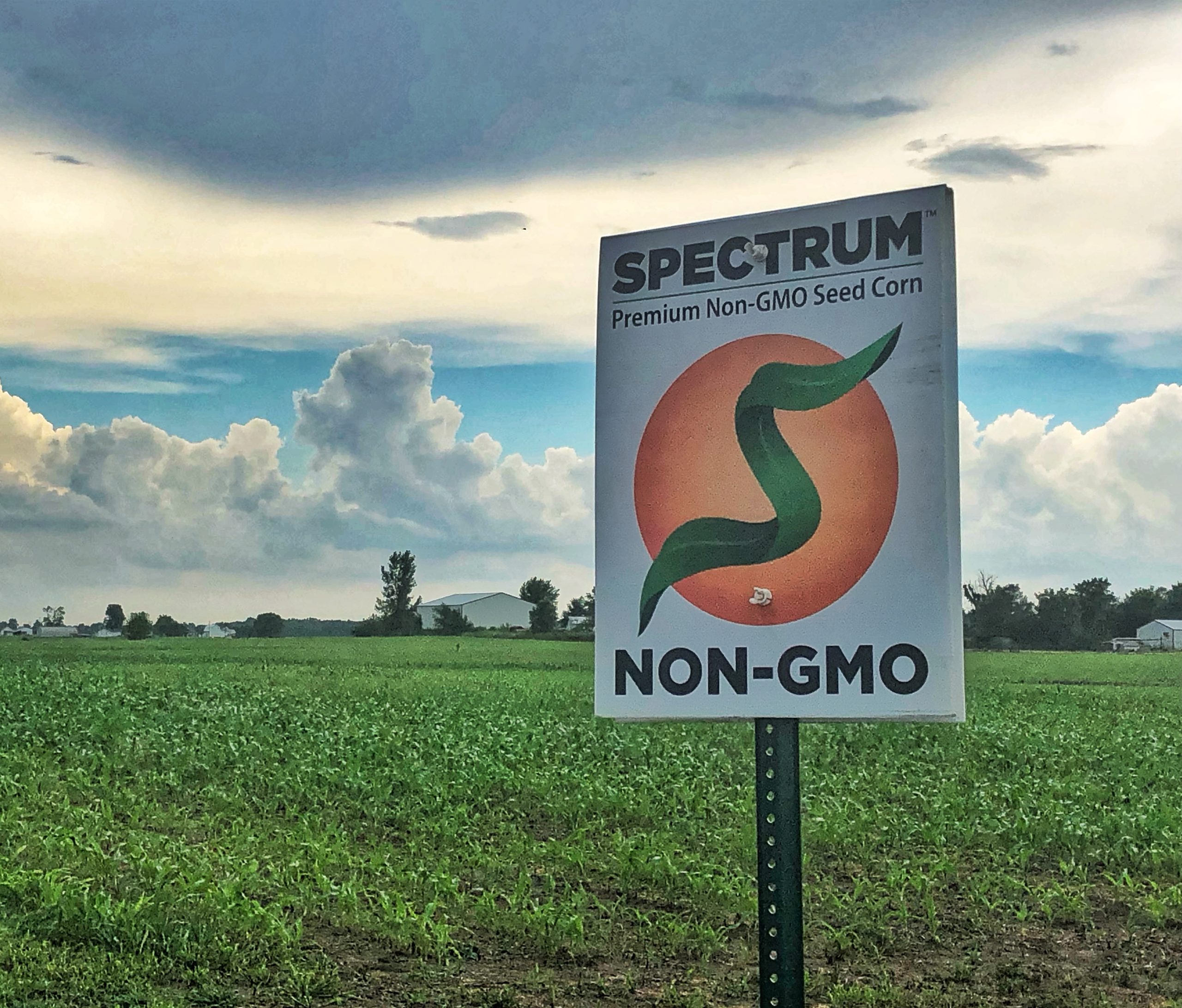 By Ken Roseboro
Published: February 8, 2021
Category: Non-GMO News
Farmers discuss the rewards and challenges of growing non-GMO soybeans and corn
By Ken Roseboro
The non-GMO market is not a niche; it's a billion-dollar market. That was one of the main takeaways from a farmer's panel session at the Organic & Non-GMO Forum last November.
The panel included three non-GMO farmers: John Heinecke of Heinecke Ag Ventures in Paris, Missouri; Keith Schrader of Wheeling Grain Partnership in Northfield, Minnesota; and Nancy Kavazanjian, co-owner of Hammer-Kavazanjian Farms in Beaver Dam, Wisconsin. Eric Wenberg, executive director of the Specialty Soya and Grains Alliance, moderated the panel.
The farmers discussed a range of topics related to growing non-GMO soybeans including purity issues, premiums, seed varieties, weed control, and markets.
Non-GMO is "a big deal"
"I need people to stop seeing non-GMO as a niche market," Heinecke said. "It's a big deal. I have a list of people wanting to buy non-GMO soybeans; they can't find enough. Exporters don't have enough farmers."
Wenberg agreed. "The non-GMO corn and soybean market is no niche," he said. "The value of identity preserved soybeans was $1.7 billion. That's not niche."
The market for products that are Non-GMO Project Verified is estimated at $34 billion with some 60,000 products verified as non-GMO.
One challenge, according to the non-GMO producers, is having access to good non-GMO seed varieties.
"We don't get the good genetics here in Wisconsin. We need better non-GMO (seed) varieties," Kavazanjian said.
Further, she said that public non-GMO breeding programs are needed but there are only a few of those programs, and they are costly.
Heinecke said there is a lack of seed varieties particularly for food-grade soybeans. "We must get (plant breeders) to work on these varieties."
But Schrader is more optimistic. "The seed companies have been breeding more non-GMO. It's a tougher job, but they are stepping up to the plate."
A big advantage to planting non-GMO seed is the lower cost, which can be one-half the cost of GMO seed.
Kavazanjian said she saves $50 per acre growing non-GMO corn seed. "Even if we have a little less yield, it's still a win-win."
Ensuring non-GMO purity and earning premiums
Non-GMO purity was another topic of discussion. On-farm storage is critical to segregate non-GMO soybeans and corn from GMO crops and to ensure non-GMO purity. Schrader preserves the non-GMO identity of his soybeans in small bins, some of which are located on farms where he rents land. He sells non-GMO soybeans to three food companies that will take samples at harvest and test them for genetically modified material.
Schrader said: "Corn is tougher for (non-GMO) purity because of cross- pollination."
He said his non-GMO corn production needs a 200-foot separation from neighboring GMO corn fields. His non-GMO corn must meet a 95% non-GMO purity threshold.
Kavazanjian has sold her non-GMO soybeans to the same buyer for the past 30 years. The buyer tests the soybeans at harvest, and they must meet a 5% GMO threshold, which is the threshold for GMO labeling in Japan.
Heinecke tests his non-GMO crops using an EnviroLogix GMO test kit.
"We test truckloads to meet purity standards," he said.
His soybeans must meet a 99.5% non-GMO purity threshold.
The main benefit of growing non-GMO soybeans and corn is the premium price that farmers earn. These can range from $.65 per bushel to $1.15 per bushel above commodity prices for feed-grade soybeans, according to Wenberg. Meanwhile, food-grade soybeans such as natto varieties can earn premiums as high as $3.20 per bushel.
Schrader said that raising non-GMO crops has helped keep his farm profitable. Kavazanjian said the premium she earns for non-GMO soybeans "has really helped us over the years." She also earns premium prices selling non-GMO corn to dairies and other customers.
For Kavazanjian success in producing and selling non-GMO crops is based on good relationships with customers. "The relationship is very important," she said.
Organic & Non-GMO Insights February 2021