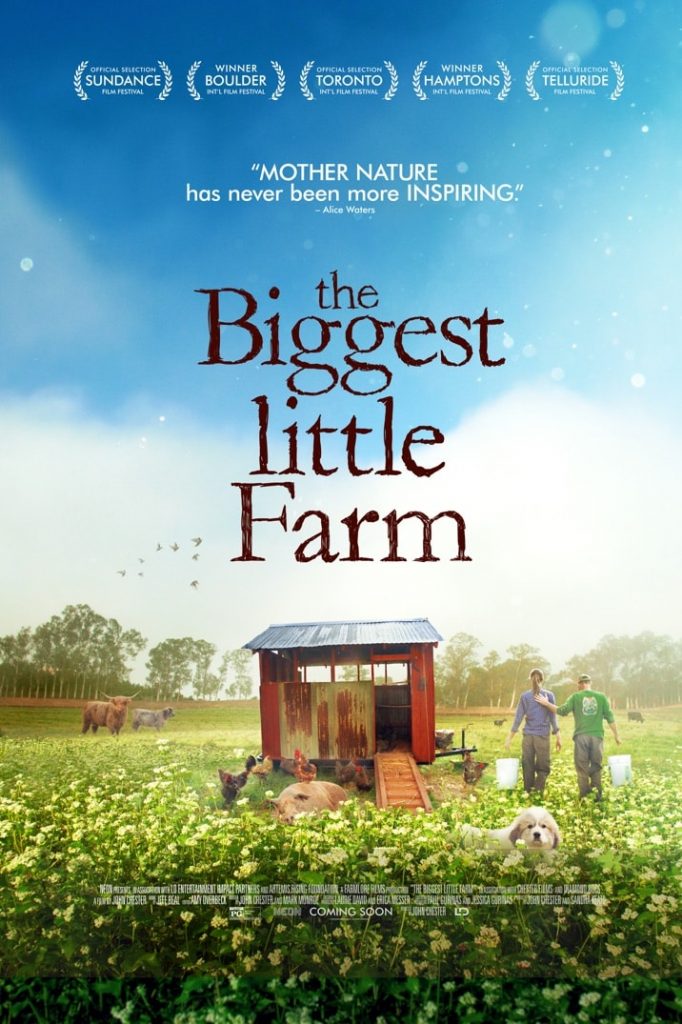 Apricot Lane Farms is the star in the new documentary film "The Biggest Little Farm," showing the transformative impact on our food system when farming is done wisely.
John and Molly Chester have created a regenerative, organic mecca just 40 miles north of Los Angeles—highlighting healthy soil practices, elimination of chemicals such as chlorpyrifos and glyphosate, and responsible antibiotic use.
"We are trying to be an example with our patch of the quilt," John says. "If our methods of regeneration have a positive impact… the patches on that quilt will spread."
As NRDC described, Apricot Lane Farms is a place "where farmers and ranchers [nourish and feed] the land so that our hard-working soil can do its part to draw down carbon from the atmosphere."
Carbon sequestration to mitigate climate change is one benefit; soil also acts like a sponge to retain water and is a network for nutrient flow into plants. "We're basically treating the soil of the farm as the gut," says Molly, "doing everything we can to increase the digestion of that gut and give it the most nutrition we possibly can."
NRDC hopes to amend the Federal Crop Insurance Program to support healthy soil practices—including payments for sequestration. NRDC is also sponsoring California's first organic-to-school pilot program.
The farm uses no antibiotics on its animals. In 2017, livestock antibiotic sales dropped to 28 percent of 2009 sales.
Source: NRDC
To view full article, visit:
https://www.nrdc.org/experts/lena-brook/biggest-little-farm-bumpy-and-beautiful-road-farming-healthier-planet