U.S. pushing India to drop its non-GMO certification requirement for food imports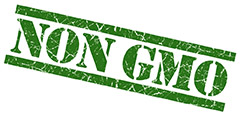 Published: July 31, 2023
Category: Non-GMO News
In its latest example of food imperialism, the United States continues to push India to drop its non-GMO certification for food, citing India's domestic approval for environmental release of genetically modified mustard.
The U.S. has lobbied to the World Trade Organization eight times over India's requiring "non-GM origin and GM-free certificate" for 24 commodities imported for human consumption. In its latest submission, the U.S. complained that India has not shared requested scientific justification for the non-GMO requirements.
"After numerous requests, India still has not provided a science- and risk-based justification for these requirements," the U.S. whined in a statement at the meeting on July 12-14. India appears to be ignoring a decades-long track record of publicly available risk assessments conducted by competent authorities demonstrating that approved foods and feeds derived from modern biotechnology are safe for consumption, it said.
The U.S. is trying to justify its position against India's non-GMO rules by pointing to the domestic approval given in India for environmental release of GMO mustard and the "routine cultivation" of GMO cotton by Indian farmers. However, full approval of the GMO mustard was stopped by India's Supreme Court after lobbying by environmental groups.
As it is doing with Mexico over that country's ban on GMO corn, the U.S. is meddling in India's food sovereignty rules because they threaten U.S. economic interests.
India asserted that the certification requirement is an assurance from competent authorities that food crops exported to India for human consumption are of non-GMO origin and cited several trade partners who are complying, the statement pointed out.
The 24 commodities that fall under the non-GMO requirement include pineapples, apples, wheat, rice, tomato, potato, maize, melon, plum, papaya, potato, eggplant, bean, among others.
Source: Hindu Business Line
To view source article, visit:
https://www.thehindubusinessline.com/economy/us-cites-gm-mustard-to-argue-against-indias-non-gmo-certification-requirement-for-food/article67098448.ece
Organic & Non-GMO Insights August 2023