Tuskegee University receives a $1 million organic research endowment from Clif Bar & Company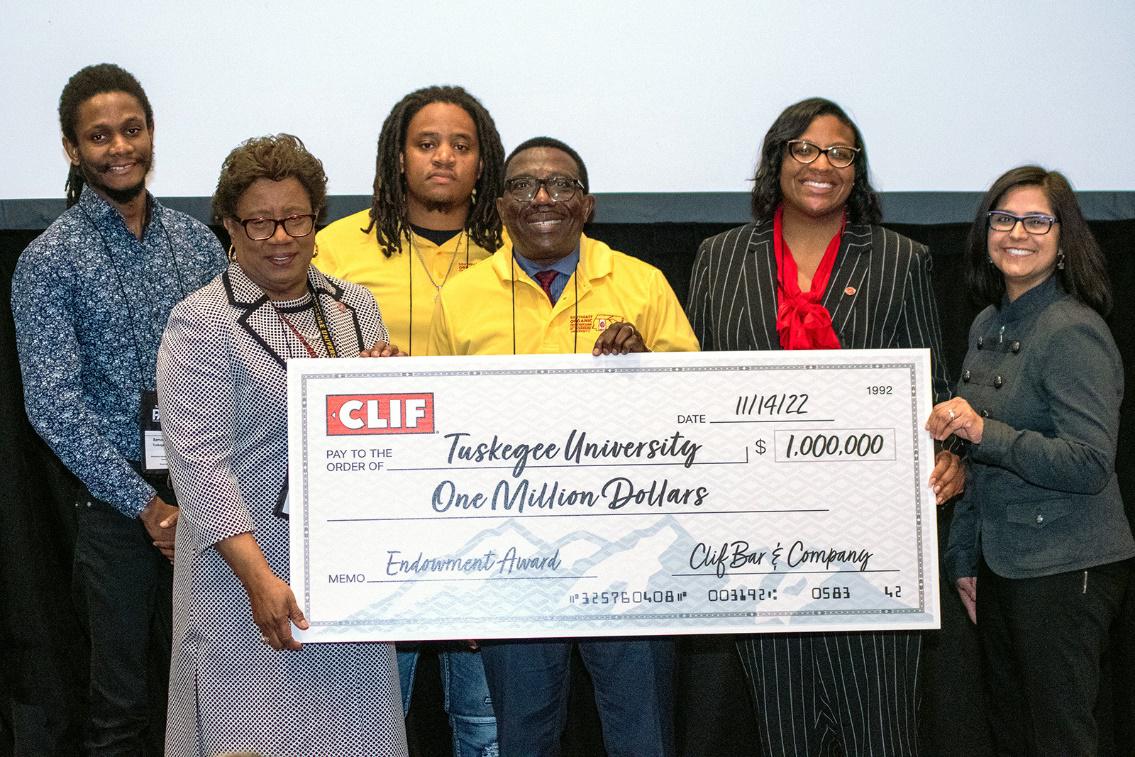 Published: December 9, 2022
Category: Organic News, The Non-GMO Blog
Tuskegee University recently announced it had received a $1 million endowment from Clif Bar & Company. The funds will support the advancement of organic agriculture and farming practices through the University's College of Agriculture, Environment and Nutrition Sciences (CAENS).
With this investment, Tuskegee University becomes the first Historically Black College and University (HBCU) to receive a Clif Bar endowment and is the fifth recipient in the company's $10 million program to support organic research at land grant universities. This endowment is also being matched by the Foundation for Food & Agriculture Research (FFAR), a non-profit organization that builds public-private partnerships to fund research addressing challenges in food and agriculture, doubling the gift to $2 million.
"This endowment creates opportunities for Tuskegee students to have an active role in our research and development with certified organic farmers in a meaningful way," said Dr. Charlotte P. Morris, President of Tuskegee University. "We are also honored to be selected as the first HBCU to receive a Clif Bar endowment. This shows our work in agriculture and farming has made a lasting impact and now has an extended reach. For this, we are grateful."
Over the last three decades, Black land-grant universities have trailed predominantly white counterparts by at least $12.8 billion in funding. The growth of organic farming has also lacked regional and racial diversity. According to the latest U.S. Census of Agriculture, of the 30,909 certified organic farmers in the U.S., only 0.5% are Black-owned.
With this endowment, Clif Bar, in partnership with FFAR, aims to increase equity in organic farming by supporting the work of plant and soil science professors and researchers, Dr. Joe K. Kpomblekou and Dr. Franklin Quarcoo, whose partnership with the company was announced on Nov. 14 at the annual Agriculture Workers Conference in Montgomery, AL.
Source: Tuskegee University
To view source article, visit:
https://www.tuskegee.edu/news/tuskegee-university-receives-a-1-million-organic-research-endowment-from-clif-bar-company
Organic & Non-GMO Insights December 2022