Study: Non-GMO Project has greater influence on consumer purchases than GMO labeling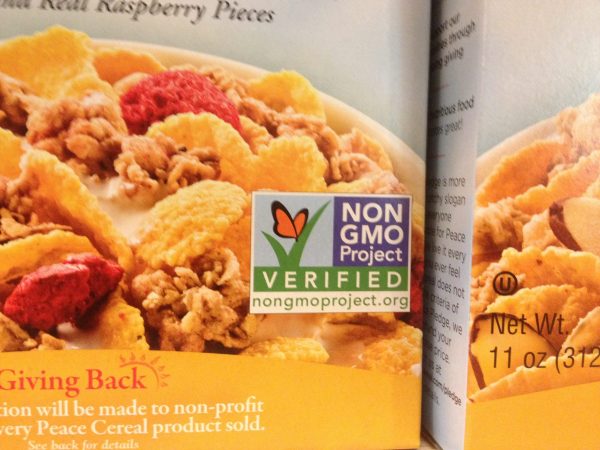 Published: February 1, 2022
Category: GMO Labeling News
Faculty members Aaron Adalja and Jura Liaukonyte examined sales data from cereal products in Vermont after the state enacted its own GMO labeling law in 2016. They found that consumer purchases of products made with GMOs didn't change once the labeling law took effect.
Meanwhile, purchase data in Vermont showed a slight increase in purchases of Non-GMO Project products when there were legislative discussions about GMOs in the state. These buying trends remained stable even after the labeling issue left the news. According to the paper, a few months before Vermont's law took effect, the average number of non-GMO products per grocery store grew by 29.5% and the number of stores that had at least one non-GMO product increased by 39%. The researchers found that the Non-GMO Project butterfly seal was the most impactful labeling to consumers—and not the mandatory GMO label.
"For the people who care about this attribute—GMO versus non-GMO—they have the information on the shelves already (Non-GMO Project Verified seal) to figure out which products are GMO and which products are non-GMO," Liaukonyte said. "And for the people who do not care about it, this [mandatory] label is unlikely to change their behavior."
Supporters of GMO foods have long argued that mandatory labels on foods containing GMO ingredients would act as a "skull and crossbones" that would scare consumers away. But the Cornell study found that to not be the case when Vermont's GMO labeling law took effect.
In anticipation of the Vermont law taking effect in 2016, several food manufacturers such as Campbell's, General Mills, Frito Lay, and candy maker Mars started labeling their products as "Made with Genetic Engineering" or "Partially Produced with Genetic Engineering." An informal survey of those food companies by The Organic & Non-GMO Report also found that sales of such products weren't impacted by the labels.
To view source article, visit:
Organic & Non-GMO Insights February 2022