Study finds 300% increase in weedkiller levels in pregnant women in the Midwest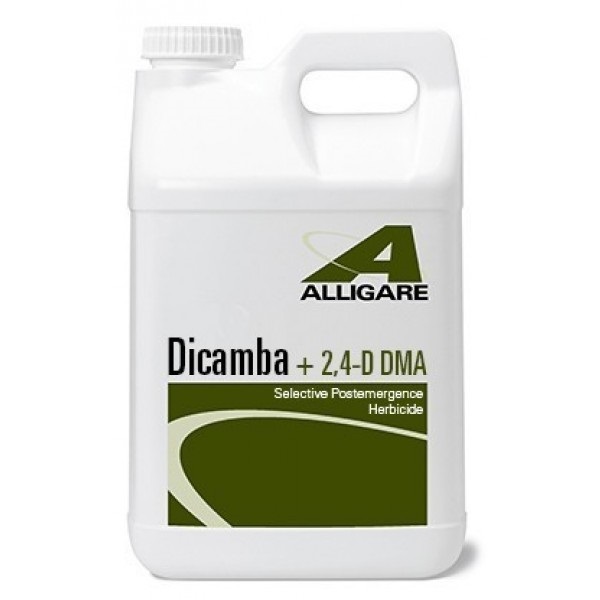 Published: December 9, 2022
Category: Pesticide News, The Non-GMO Blog
A new study has found that the average level of the controversial herbicide dicamba in the urine of pregnant women has increased 300% since 2017, the year widespread planting of dicamba-tolerant GMO crops began.
Chuck Benbrook, executive director of the Heartland Health Research Alliance, which conducted the research, told the St. Louis Post-Dispatch: "We knew that there was a big increase coming. The use of dicamba has increased more in the last five years than any other pesticide in the world."
Biotechnology companies introduced dicamba-tolerant GMO soybeans and cotton in 2017 as a "solution" to the increasing weed resistance to glyphosate herbicide. The companies claimed that newer formulations of dicamba would not volatize—turn from a liquid to a gas causing pesticide drift problems—but that hasn't been the case. Millions of acres of non-dicamba soybeans along with vegetable and fruit crops and ornamental trees have been damaged by dicamba. Such problems have led to multiple lawsuits. One farmer even murdered another over a dicamba drift dispute.
According to HHRA's research, dicamba levels in urine have risen dramatically compared to levels of 2,4-D, another herbicide known to volatize. In 2010-2014, the average level of 2,4-D in urine (0.4 ug/L) was twice the average level of dicamba (0.2 ug/L). But by 2020-2022, the average level of dicamba (0.68 ug/L) exceeded the 2,4-D average (0.575 ug/L)by 18%, despite a 45% increase in the average level of 2,4-D in urine in 2020-2022 since 2010-2014.
Both herbicides are classified as "possible" carcinogens and are known to increase the risk of reproductive problems and adverse birth outcomes.
The percent of urine samples with detectable levels of dicamba rose 50% from 2010-2014 to 2020-2022 as a result of the widespread planting of dicamba-tolerant GMO crops.
Of the 16 pesticide analytes that HHRA testing is able to detect, 5 were in found in 99%-100% of the samples, including 2,4-D. Since 2010, most people in the Midwest have been exposed to 7 or more of these 16 pesticide analytes on a near-daily basis.
Many of the women who participated in the study were from Indiana, including metropolitan Indianapolis.
The new evidence of rising herbicide exposures was presented on November 8 at the annual meeting of the American Public Health Association in Boston. The "Assessing Herbicide Impacts on Reproduction, Birth Outcomes & Children's Development" session highlighted evidence pointing to rising risk of herbicide-driven adverse birth outcomes.
For more information on the APHA session and why scientists are focusing on herbicide-public health outcomes, especially in the Midwest, see Worrisome Trends in Herbicide Exposures Highlighted During HHRA-Sponsored Session at APHA and Dicamba and 2,4-D — A Closer Look at Challenges and Risks on the HHRA website.
Additional Source: St. Louis Today
To view source article, visit:
https://www.stltoday.com/business/local/why-is-a-weedkiller-showing-up-in-midwesterners-urine
Organic & Non-GMO Insights December 2022