Stonyfield initiative helps win New York City legislation to eliminate toxic pesticides on public property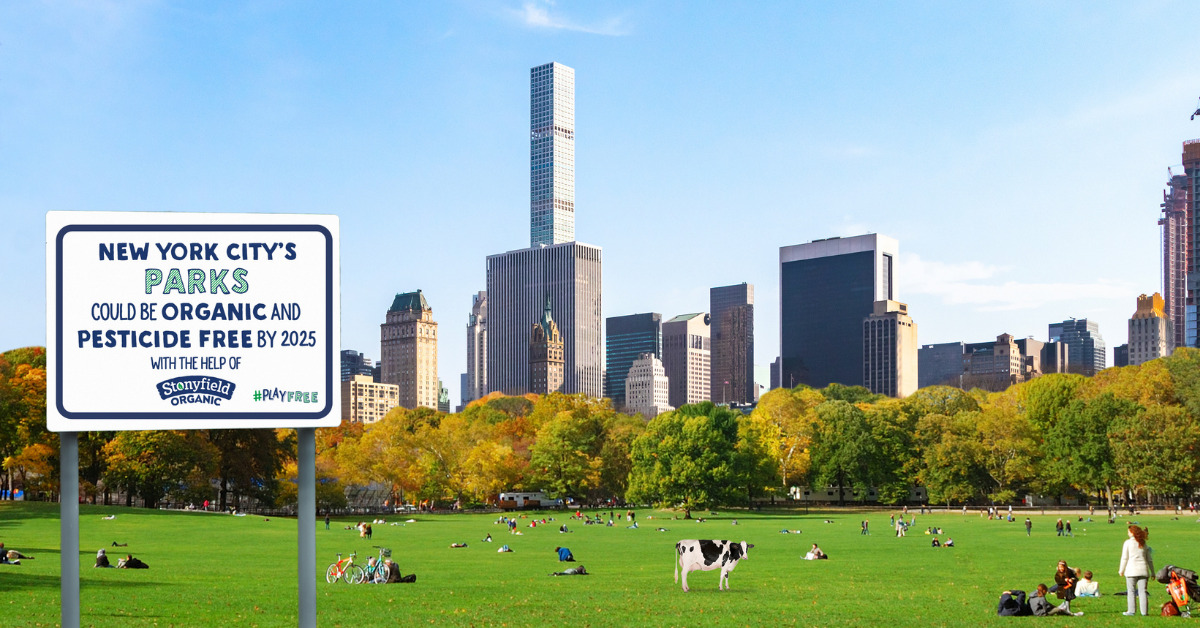 Published: June 9, 2021
Category: Pesticide News
The country's leading organic yogurt maker is leading efforts to change America's parks and playfields into pesticide-free zones. The New York City Council passed legislation on Earth Day to remove pesticides on public lands except those allowed under organic standards.
Stonyfield Organic's #PlayFree initiative aims to convert Central Park in New York City, Prospect Park in Brooklyn, and Grant Park in Chicago to organic maintenance by 2025. Grant Park began organic transition in April 2021. In New York, Stonyfield is offering $60,000 to support areas including Brooklyn Bridge and Battery Park to convert, supplemented by expertise from Osborne Organics and Beyond Pesticides.
Parents are adamant about avoiding pesticides in their children's food, but 67% aren't worried about exposure at sports fields, playgrounds, and parks. In fact, 26 million kids use 670,000 fields nationwide, 65% of them sprayed with harmful pesticides like glyphosate, 2,4-D, and dicamba.
Stonyfield has contributed $2 million to the initiative, and converted 35 parks. A Pesticide Portal allows communities to tag specific parks for Stonyfields's review and receive assistance to remove pesticides.
Grassroots Environmental, Beyond Pesticides, the Black Institute, Parks for Kids NYC, and others helped forward the legislation.
Organic & Non-GMO Insights June 2021