Soil is home to over half of Earth's species, study concludes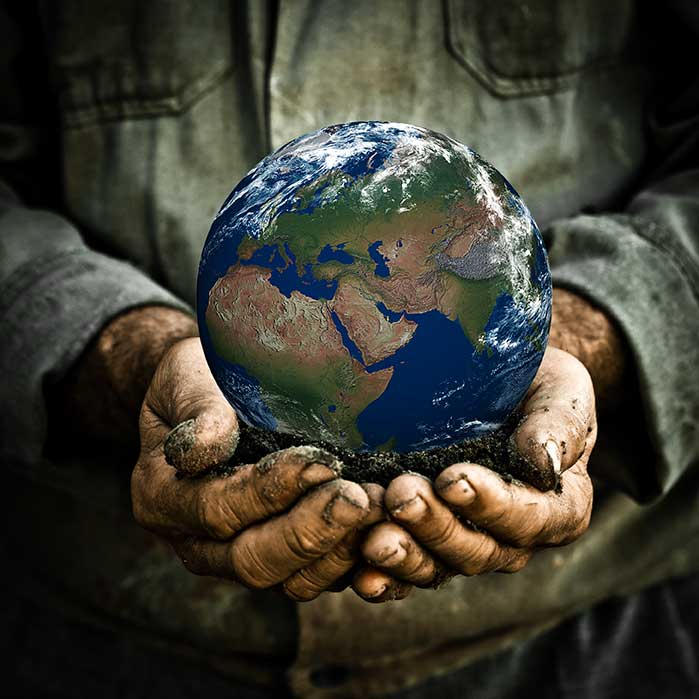 Published: October 2, 2023
Category: Regenerative Agriculture
Surpassing what scientists estimated in 2006, new research has found that over half of all Earth's species (previous estimate was 25%) call the soil "home." Published in Proceedings of the National Academy of Sciences, the paper revealed that soil is home to 90% of fungi, 85% of plants and more than 50% of bacteria.
"…Soil is likely home to 59% of life including everything from microbes to mammals, making it the singular most biodiverse habitat on Earth," researchers write. That number could actually  be higher, as soils are so understudied.
"There was no evidence [before]," said lead researcher Dr. Mark Anthony. "Organisms in soil play an outweighed impact on the balance of our planet. Their biodiversity matters because soil life affects climate change impacts, global food security, and even human health."
Research shows one teaspoon of healthy soil can contain up to a billion bacteria and over 1km of fungi. Estimating about 100 billion species in total, they used theoretical estimates and data analysis to project the fraction present in soil. "Living in the soil" means a species lives within it, on it, or finishes part of its lifecycle there.
A large range of error is present in the estimates—from 44% to 74% is possible rather than 59%. "While true diversity lies somewhere within this range, our effort is the first realistic estimate of global diversity in soil, and we need it to advocate for soil life in the face of the biodiversity and climate crises," Anthony said.
With one-third of the plant's land severely degraded and 24 billion tons of fertile soil lost each year due to intensive farming (UN-backed study, the Global Land Outlook), adopting regenerative practices and soil transplantations could rejuvenate microscopic soil life.
Source: The Guardian
To view source article, visit:
https://www.theguardian.com/environment/2023/aug/07/more-than-half-of-earths-species-live-in-the-soil-study-finds-aoe
Organic & Non-GMO Insights October 2023