Rodale Institute receives $4.1 million in grants for organic research, farmer training, and new science center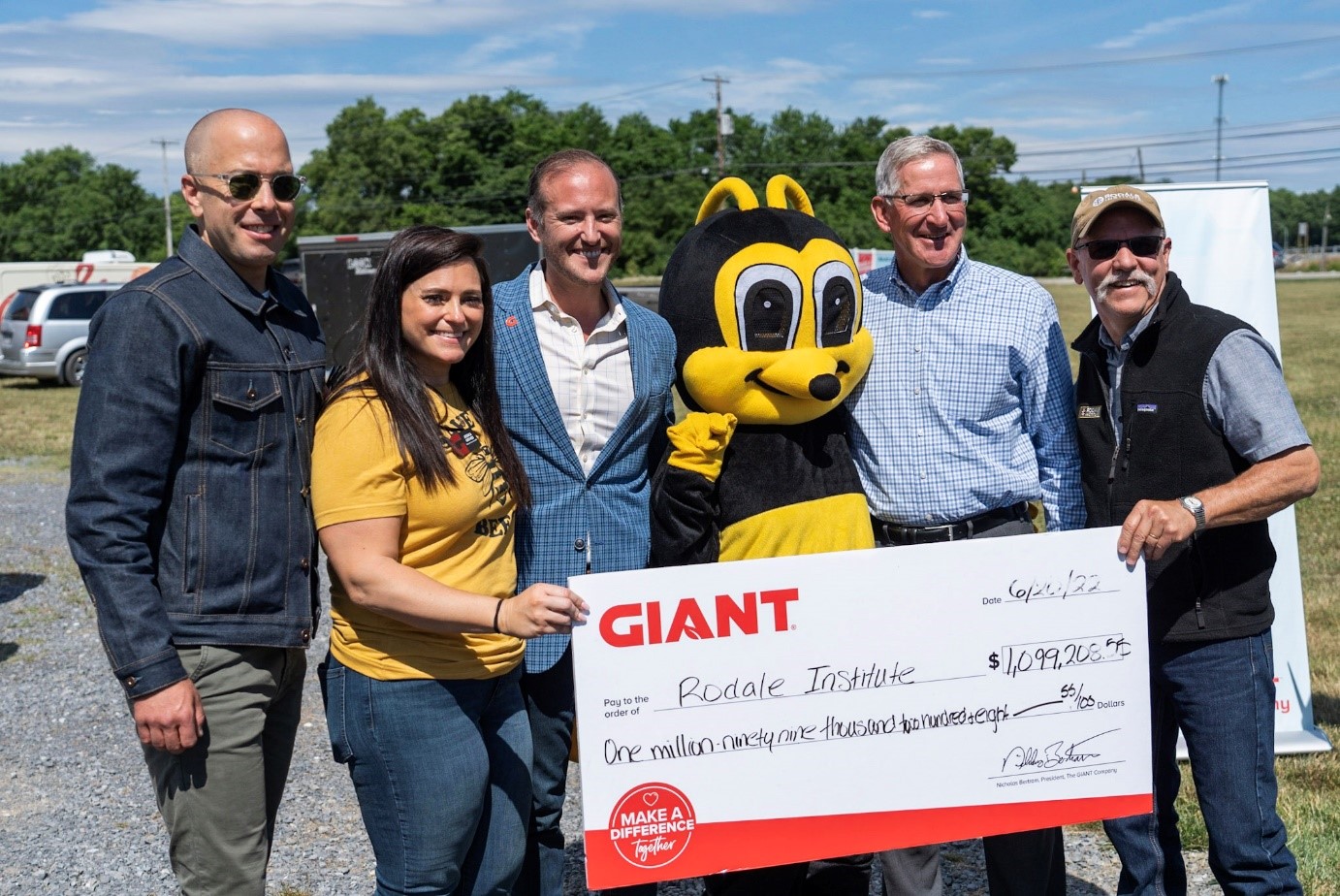 Published: August 2, 2022
Category: Organic News, The Non-GMO Blog
The Rodale Institute recently received a $1 million donation from the GIANT Company to support organic research and farmer training and a $3 million grant from the state of Pennsylvania for a new state-of-the-art Science Center.
GIANT Company's funds came from the company's Healing Our Planet campaign that invited consumers to round up the dollar amount of purchases at GIANT, MARTIN'S, and GIANT Heirloom Market stores. Funding will support Rodale's Institute Farmer Training Program and farmer consulting services, educational initiatives, and research.
GIANT has collaborated with Rodale Institute to expand regenerative organic agricultural practices for a more sustainable food chain. "By forming a strong partnership with Rodale Institute, the company has taken steps to ensure that more farms will be organic, more soil is being regenerated, and more organic food is available to consumers," said Jeff Moyer, Rodale CEO.
Rodale Institute has been conducting research into regenerative organic agriculture, as well as farmer training and education opportunities, since 1947, and currently operates 8 campuses in 4 states. The GIANT Company's donation will directly support three key initiatives of Rodale Institute centered around farm consulting, farmer training, and research.
Rodale Institute was also recently awarded $3 million through the Pennsylvania Redevelopment Assistance Capital Project grant funding for the 11th district. The matching grant will be used to help construct a science center on Rodale's land in Kutztown, Pennsylvania. The center will replace an outdated lab and provide the surrounding communities with a state-of-the-art facility to continue the work of the organization by promoting organic farming, research and consumer education.
Pennsylvania State Senator Judy Schwank, who advocated for the grant along with many other local lawmakers, commended the state for its contribution to the construction of the new facility.
"This is a major investment in Pennsylvania agriculture," she said. "Rodale Institute is a world-renowned educational leader in regenerative agriculture and organic food production. The facilities and research that this funding will support has implications for food supply, as well as mitigating climate change. It will serve our local farmers as well who are capitalizing on the increasing consumer demand for local and healthy foods."
Organic & Non-GMO Insights August 2022